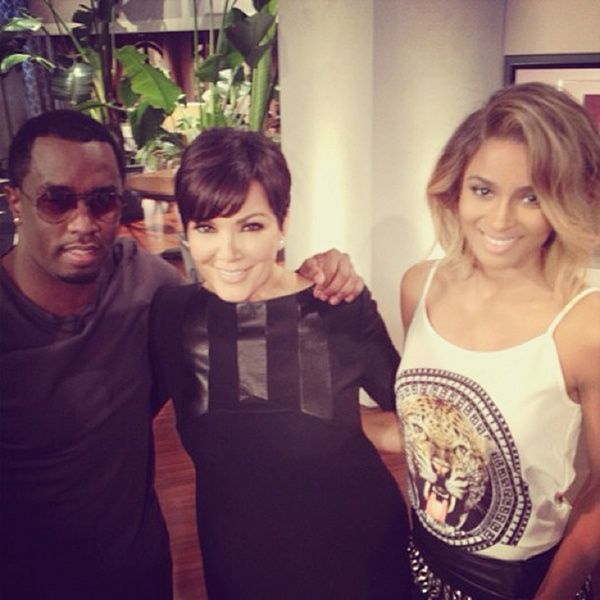 Ciara brought her bangin' bod to her bestie Kim K.'s mom's show "Kris" today. Check out the love fest she had with co-host Diddy inside...
CIara and guest co-host Diddy expressed their mutual love & respect for each other on today's episode of "Kris." In case you didn't notice, Kris Jenner has a new talk show that' in a summer test run on Fox right now. So she is bringing on celeb guest co-hosts to help boost her numbers.
Diddy said he loves CicCi's resilience in this ever changing industry. And he told her whenever she's up next on an Awards show to perform, he knows to grab his popcorn and watch a great show.
CiCi revealed her life long dream was to be her version of "Poprah--P. Diddy & Oprah". And she gushed about how influential he is in the business.
We love all the mutual love.
And then Diddy revealed that when Kris used to post throwback pics of herself in bikinis & ish, he developed a serious crush on her years ago. And you already know the 57-year-old Momager was on cloud 9 hearing that.
He said, "You know when everybody thinks of the Kardashians? They might think of Kim… but I think of you. I know that you have Bruce, but you know?... I have had a crush on you for a long time."
Peep the video below:
Ciara & Diddy also helped judge a Men vs. Women step team faceoff.
And by the way, Kim made her first post-baby appearance via a surprise video on her mom's show today. She said a quick 10 second "Hi mom" and "I'm so proud of you" and "I'm loving being home too much so sorry I didn't come in person" type deal. She's been in hiding for 7 weeks. In case you cared...
As for CiCi's hot outfit for the day: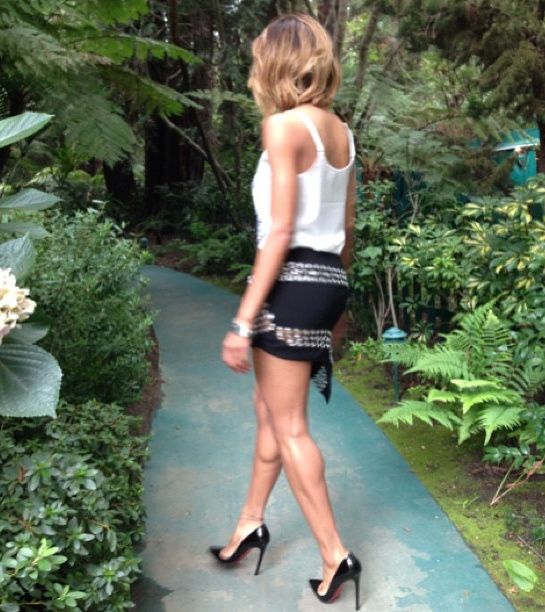 She showed off those killer toned gams in an asymmetrical Anthony Vaccarello miniskirt, Louboutin pumps, and H&M top and bracelets by Celine & Lorraine Schwartz. Hot.
Photos: Ciara's IG