HAPPY BIRTHDAY, PRESIDENT OBAMA!
Aug 04 | by Natasha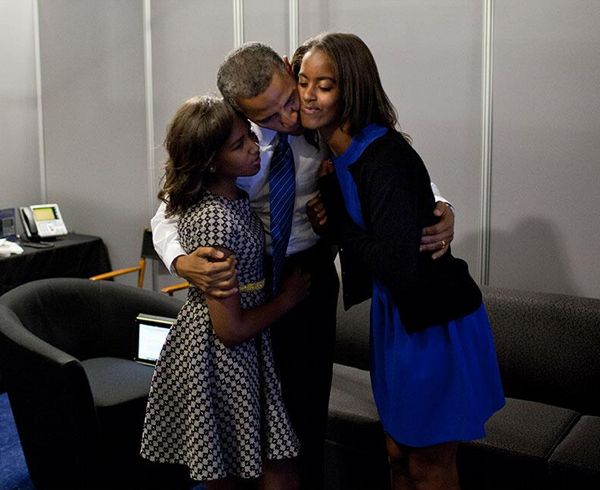 President Obama turns 52 today. And he's ringing in his new year in true vacay style. Find out how he's spending his birthday weekend inside...
Mr. President took his wife, kiddies, family and a few long time friends to Camp David last night after spending the weekend golfing with friends.
The Associated Press gave the details saying:
The White House said the president's three golfing foursomes included some of his friends from Hawaii, where he grew up, and Chicago, where he lived before becoming president, along with current and former aides.

Among them were childhood friends Bobby Titcomb and Mike Ramos, and Chicago pals Marty Nesbitt and Eric Whitaker. White House aides Marvin Nicholson and Sam Kass, an assistant chef, rounded out the group, along with Reggie Love, who for years had been Obama's personal assistant, or "body man," and basketball buddy until he left the White House in late 2011 to work on getting an MBA.

Due to the limited number of seats, only the winners at golf — Love, Kass and two other players — got to join Obama on the presidential helicopter. The losers went the long way, by car.

First lady Michelle Obama traveled to Camp David separately.
No word on what he's doing tonight, but we do know the Democrats in Congress presented Prez o with a birthday cake last week and sang Happy Birthday. How politically cute of them.
The Obamas are also set to spend some time at Martha's Vineyard later this month.
We wish Mr. President the most fabulous of birthdays!
Photo: The White House