Academy Award nominee Queen Latifah covers the latest issue of "THR". And looks 'simply beautiful'. Inside, the mag highlights her upcoming daytime talk show, looks at how her family helped mold her career and why she continues to avoid questions about her personal life. See highlights inside.....
On September 16, media mogul Queen Latifah will make a heralded return to the daytime television market with The Queen Latifah Show. Folks who tune into the Sony Pictures Television show will see Queen Latifah tap cover a mixture of celebrity interviews and human interest pieces....and she'll even sing! But you shouldn't expect any revelations about her personal life.
Holly Jacobs, executive vp syndication and reality programming at Sony Pictures Television said,
"It's her choice what she chooses to talk about....It doesn't feel relevant to me because we're just making a big, entertaining show and celebrating all of life. There's a difference between talking about one's personal life and one's point of view and perception of the world and how they see it. And I respect that people need to put boundaries to whatever they want to talk about."
But that doesn't mean the show will steer away from controversial topics. The Queen Latifah Show has already been sold to 94 percent of the country and its host does not plan to miss out on polarizing issues.
When asked about the George Zimmerman verdict, Queen told THR, "I like that that trial brings up race and people's fears. But I don't necessarily need to sensationalize it. I would like to find a more interesting way to talk about it without trivializing it."
Elsewhere in the article, Queen talks about the death of her beloved brother, keeping her personal life "personal" and how she feels about the growing number of Black talk show hosts. Here are the highlights:
On the death of her brother:

"I know what it is to really lose someone, and the devastation that it causes and the confusion and the helplessness and the desperation and utter grief. There's nothing closer to me than my brother. That was my foundation. Mommy, Daddy, my brother, from the moment I was born, they were in my life. But I also know some of the little things that can trigger your emotions. You may smell something that reminds you of that person, and it will just flood all of these emotions through you. And it just comes back and you don't even expect it. Sometimes it's not only the big knock-you-over-the-head things, it's the subtle things."

On how she learned to control her destiny:

"Poverty will do that. When you want something that you can't afford, you do what you have to do. Our goal was to use our creativity to turn it into a business that would change the circumstances of our families. For Shakim and me, once we did it, we realized we were really good at it. We could do this all day. Business is fun. Controlling your own destiny is fun. Creating an idea and turning it into a movie; finding an artist and guiding their career and bringing them to some type of status -- there's joy in that. We didn't go to college. But we're smart people. We're hustlers, we're definitely going to get it done. But we also know where we came from. Nobody wants to go back there. We love the 'hood, but nobody wants to go back who makes it out."

On if there are too many Black talk show hosts:

Absolutely not. There's a reason that Steve Harvey is succeeding. He has a huge fan base. I listen to him on the radio. I watch him on Family Feud. Wendy Williams was a big-time radio host. And that's an underserved market. You'd need about 10 African-American hosts on TV for it to be saturated, but we're nowhere near that."

On sexuality: "That's mine. For me"
"I don't feel the need to discuss my private life on this show or any other show," Latifah says. "There's the part of my life that the public and I share together. And there's the part that's mine to keep for myself. And that's mine. For me."

On bringing positivity to television:
"I have to be realistic about what I can and can't do," Latifah says. "So whatever I do has to really be worth it. I like to master the things I do. Making this show great, that's my focus right now. I want to bring some positivity to daytime TV."

On mastering the art of television

I have to be realistic about what I can and can't do," she says. "So whatever I do has to really be worth it. I like to master the things I do. Making this show great, that's my focus right now. I want to bring some positivity to daytime TV."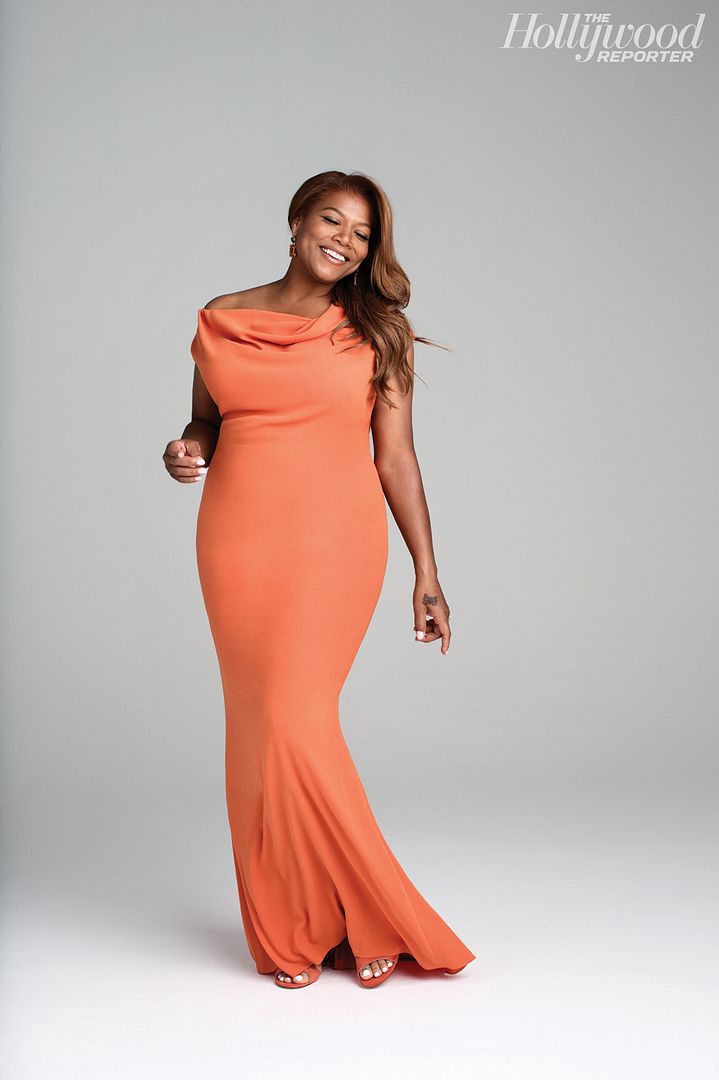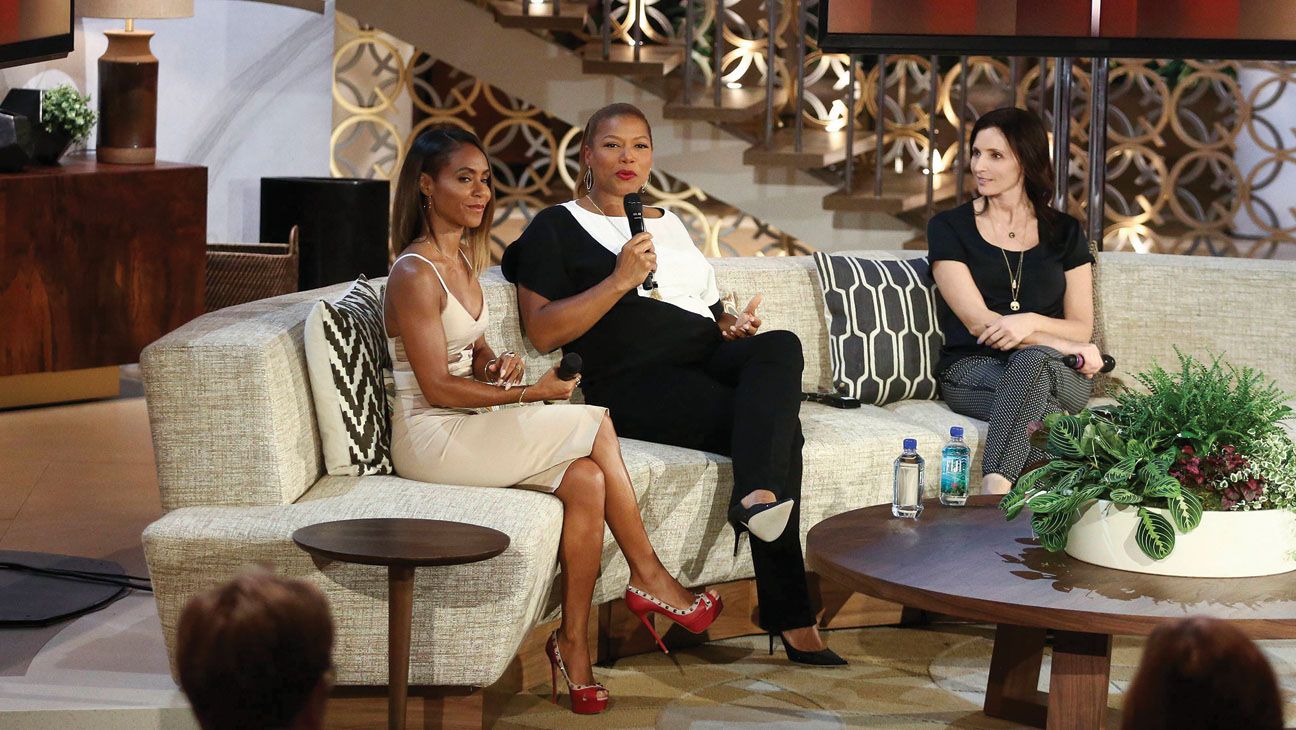 "Lah is every woman..."I remember seeing her in black-and-white photos. She was barefoot and wrapped in this African garb with this African headpiece. I was so inspired by the courage of this young female MC. - Jada Pinkett Smith (one of The Queen Latifah Show producers).
Watch BTS video here:
Photos via The Hollywood Reporter/ Sony Pictures Television / Daniel Jackson