Sneak Peeks From "LAHH ATL Reunion" Part 2 + Joseline Gets Delusional In ROLLING OUT, Slams Tamar Braxton
Aug 08 | by Natasha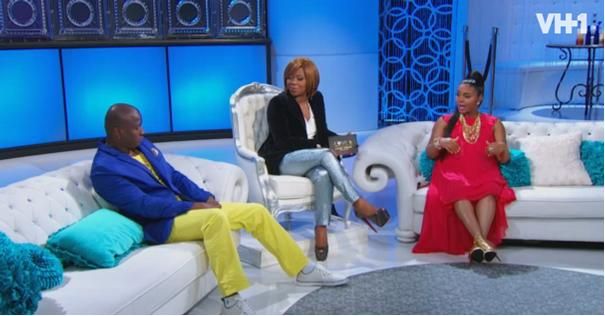 The drama continues when the entire cast of "Love & Hip Hop: Atlanta" comes back for more on part 2 of the reunion show. If you can stomach more foolery, we've got a few sneak peeks inside. Plus, Joseline Hernandez and her delusion are covering ROLLING OUT...
Because these folks never learn from the first time they were in a crazy sitiation, VH1 has even more reunion show to air. We're still listening for Rasheeda to reveal the status of her relationship with Kirk, even though we all can guess the deal. Stevie makes it rain on Nikko. Scrappy squirms in the hot seat between Erica and Shay. Plus, a special performance from K.Michelle.
Check out a couple clips below:
Rasheeda talks about the status of her relationship with kirk after that infamous incident at Benzino's lake house.

Stevie J asks Mimi for her forgiveness after all the troubles. But will she accept?
And speaking of "LAHH ATL", Joseline Hernandez is more "gone" than we thought. Check out her latest interview with ROLLING OUT where she truly believes she's a pop icon, she slams Tamar Braxton for "not having a career" and more.
Oh, and more pics of her Arabian pilot chic look we assume she was going for below.
On her music career and being a pop icon:

"I'm excited that I can go from being a stripper to a pop icon. I'm actually a pop icon because little girls were dressing like me for Halloween. I thought they only dressed like Michael Jackson for Halloween."

On Stevie J:

"I think Stevie and I are infatuated with each other. Because things go right but I curse him out and I slap him; everybody knows that. I think he's like my boyfriend. I guess it's like a relationship. I guess we go together. […] I mean we do go together — it just works. I never met a guy that everything just works out. I've had a lot boyfriends but that one — we just work out."

On Tamar Braxton:

"Well, I'm the baddest b—- out there in the streets. [They say] "how dare this little immigrant girl come from Puerto Rico [and] just become a star." You know I hate that s—! They're jealous. Shout-out to Tamar Braxton, she wants to be a bad b—- like myself but she can't be. She's been trying to come out with music for how many years? [It's been] f—–g 20 years since her sister [Toni] was a star. They don't understand how a girl like me can come out and be this, but I have talent. It's not my fault. When you got talent, you got talent. Shout-out to the haters; I love the haters. I do it for your amusement."
Check out her full interview if you'd like over at RO.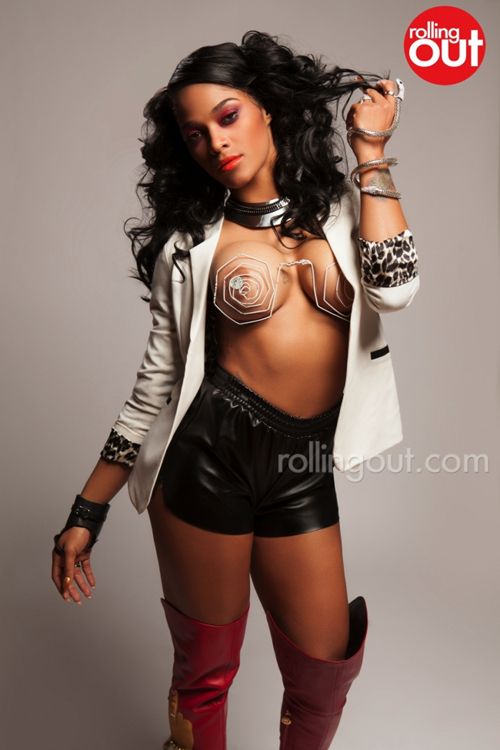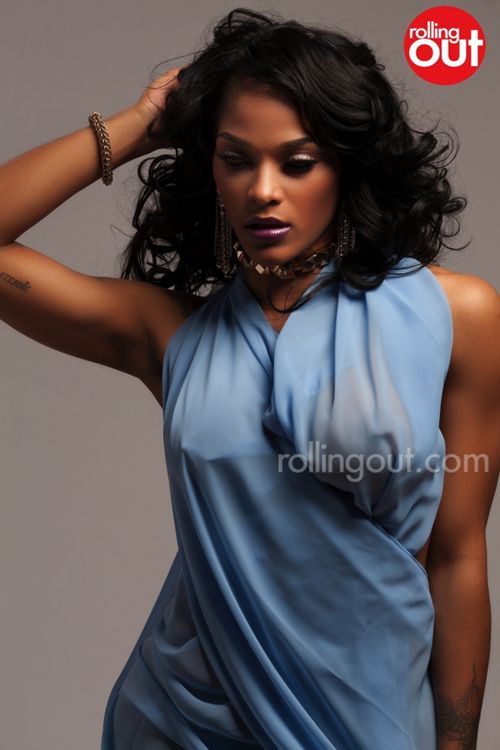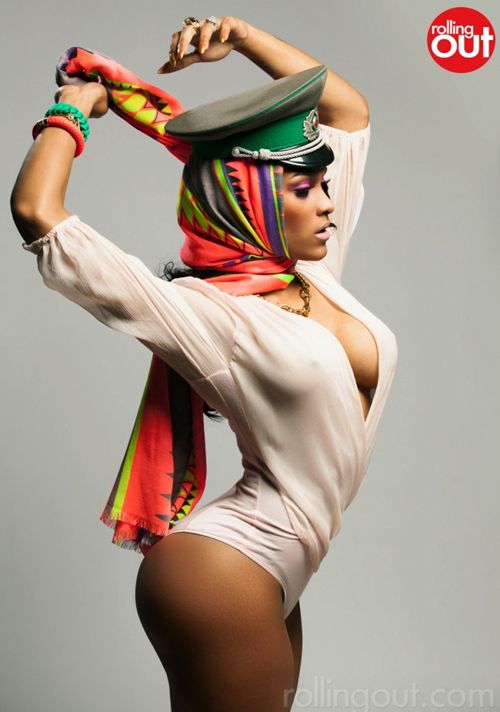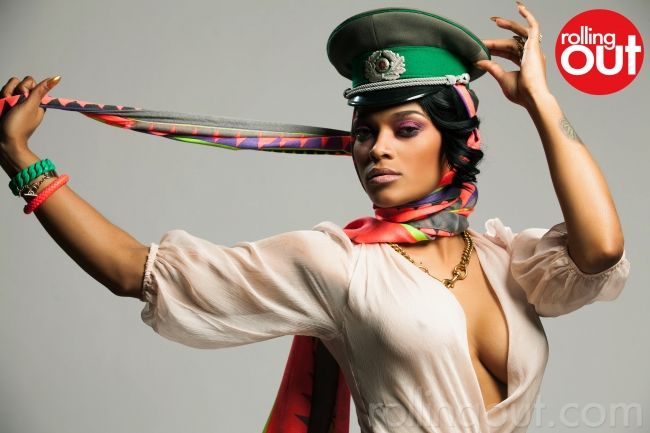 Alrighty. The final part of the "LAHH ATL" reunion airs next Monday, August 12th, at 8p ET/PT on VH1.
Photos: Rolling Out/VH1