STILL THE ROC: Jay-Z Spotted Making Up With Dame Dash
Aug 08 | by Natasha
It's been years upon years since we've seen these two in pics together and getting along. So last night, when Jay-Z and his estranged partner from The Roc-a-fella era, Damon Dash, emerged in pics together, it set of a firestorm on Twitter.
Check the pics and deets inside....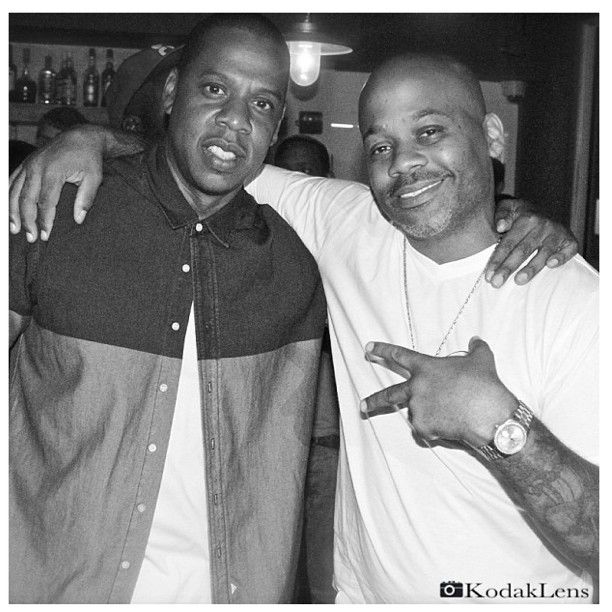 Now that Jay & Dame are in their 40's, it looks like they've put their legendary beef behind them and have moved the hell on with life.
It all started when Dame gave shocking praise to Jay's new Magna Carta Holy Grail album via social media. Jay did an interview with the Breakfast Club about it, and admitted that he would be open to chatting it up with Dame again. He appreciated what he did for the Roc and he seemed to miss his friendship. But he also admitted the two haven't even SEEN each other in damn near a decade.
All that changed last night at music executive Chaka Pilgrim's birthday bash in NYC (where Beyonce also showed off her new pixie cut). When pics of Jay & Dame shaking hands and snapping friendly pics together started blowing up the Twitter-sphere, it had folks wonder if the Roc chain would ever again be shared by both of them.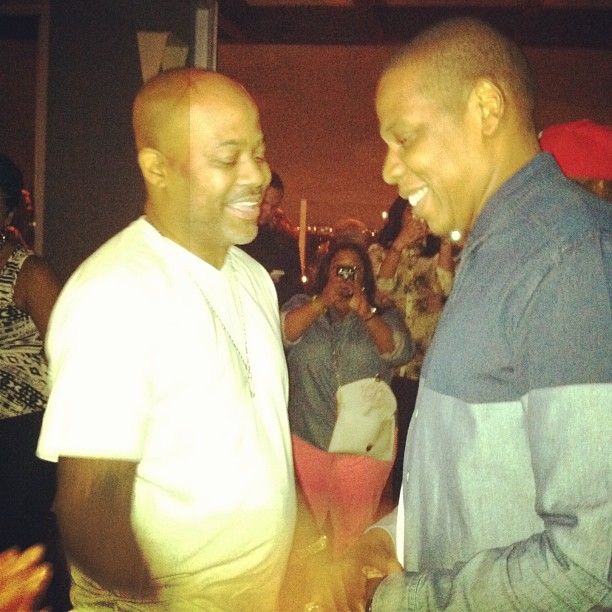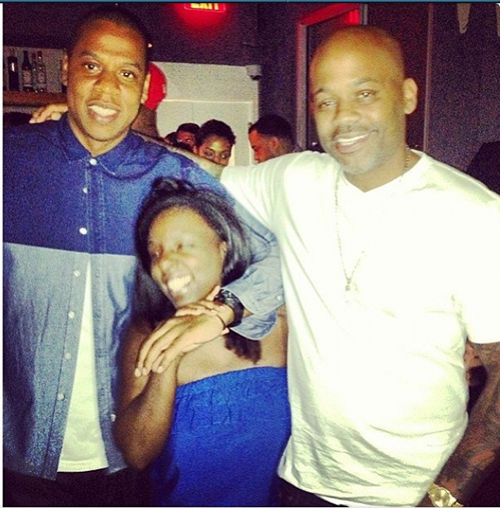 Good to see fellas getting their Grown Man on and putting their beef to the side to enjoy a different stage of life. Hopefully these two don't stay strangers for long...
It's the Roc in here!
Photos: Elliot Wilson's IG, Shaheem Reid's IG, KodakLens