Tameka Loses Emergency Custody Battle, Usher Maintains FULL Custody Of Sons
Aug 09 | by Natasha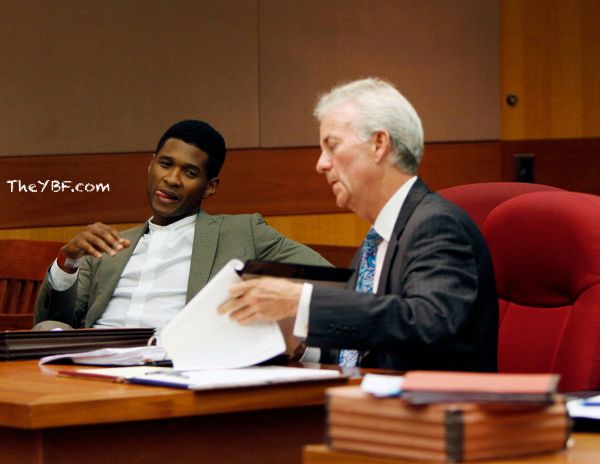 The emergency custody hearing is now over. And Usher has maintained custody of his and Tameka's two sons Naviyd & Usher V. See how Usher attempted to comfort her afterwards below...
Judge Goger in Fulton County Superior Court just dismissed Tameka Raymond's request to regain custody of the ex-couple's sons during this emergency hearing.
Tameka's lawyer argues that Usher does not effectively communicate his travel plans, leading her to not know who is watching over her kids. The judge said the lack of communication Usher has with Tameka does not constitute an "emergency," and an "emergency" is required in this hearing.
During the hearing, Tameka broke down in tears and was extremely upset about the incident that happened. Through tears she sobbed when speaking about their youngest son Naviyd, who cannot swim, jumping into 8 feet of water to try to save his brother. Here's video:
And when all was said and done, Usher went over to Tameka's table to offer up a hug and said "Sorry." This was suspect since both Usher & Tameka ignored each other totally upon first arriving to court and sitting directly across from each other before the hearing began. Was this done for the cameras?
Video is below:
So everything will remain status quo. Usher will maintain full custody and Tameka will have visitation.
We have the breakdown of testimonies HERE.
Photos: Splash