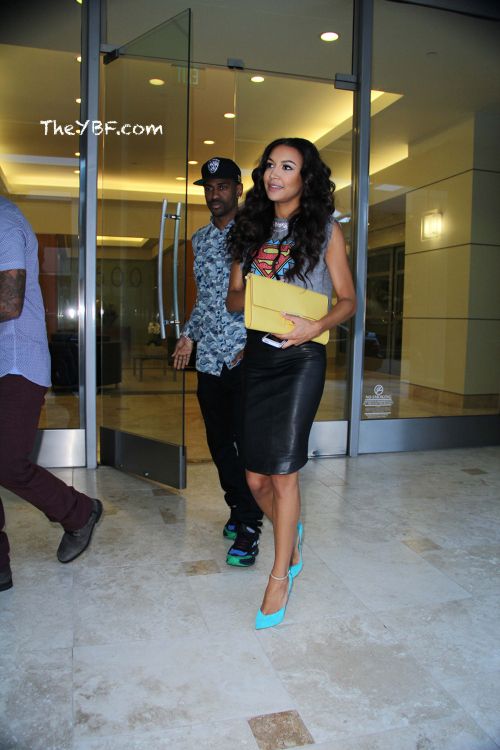 Rapper Big Sean is on hand this weekend helping his girlfriend, "Glee" star Naya Rivera break into the music biz solo. But of course, he had to lend his assist...and a bottle of Dom...on her big premiere day at Power 106 on Friday.
Peep the pics of the twosome inside and Naya's new "Sorry" track featuring her Big Sean....
Rocking a leather pencil skirt and a sleeveless Superman tee with blue ankle strap pumps, Naya Rivera made her way to Power 106 in L.A. to debut her new song "Sorry". And since she conveniently tapped her beau Big Sean to be featured on the track, he decided to "surprise" her up at the station.
The two were spotted leaving out and getting in a towncar together:
But at the station, Sean popped up with a bottle of Dom while the DJs debuted their new song to the world: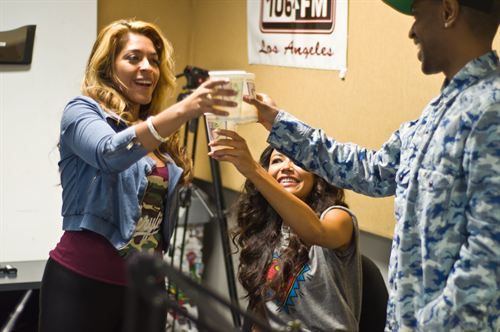 And when Naya was asked who asked who first to get on this track, she revealed, "I definitely asked him first. I had a few songs I wanted a feature on and this one came up first. Just roll over in bed like 'Baby can you do this?'"
We're sure....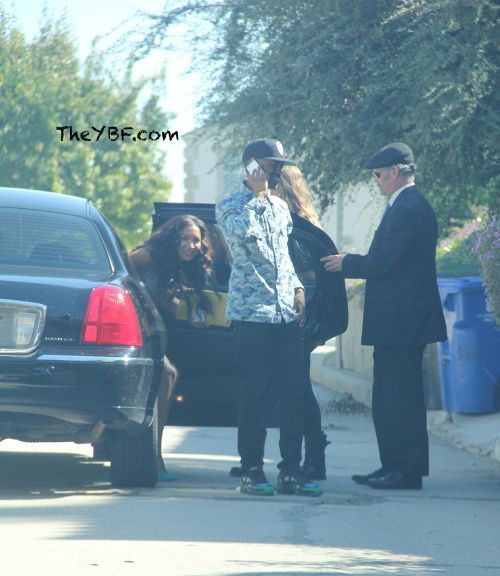 The twosome were spotted afterwards arriving at a house in L.A.
Here's the full track "Sorry" Ft. Big Sean, Naya's first official solo track outside of "Glee":
And check out the livestream video of the couple having some fun with Power 106:
Photos: Splash/Power 106