COUPLEDOM: Chris & Baby Bump Holding Adrienne Bosh DINE OUT In Hollywood + Future Says Ciara Is "The One", HINTS AT MARRIAGE
Aug 14 | by _YBF
Chris Bosh and his expectant wife Adrienne were spotted on the West Coast recently. Find out where they were and hear what Future had to say about his love for Ciara and if a wedding is in the cards.....
Last night, Chris Bosh of the 2013 NBA Champion Miami Heat took his very pregnant wife, Adrienne, out to dinner in West Hollywood, California. The couple dined at BOA steakhouse and left their son Jackson at home.
Maybe Adrienne was having one of those pregnancy cravings...
BONUS:
The new baby Bosh will soon join his very talented siblings who are already tighter piano skills than some of your faves.....
And in other relationships......
Future stopped by Hot 97 where he gushed about his relationship with Ciara to Angie Martinez and hinted that marriage may be in the very near future. At the 4:17 mark, Future revealed that seven years ago he saw Cici shooting a video in Atlanta and he said, "I'm gonna have her one day." Though he never researched her nor listened to her msuic, he knew one day they'd be together. He added, "Words are powerful."
When Angie asked "Is this it?" He replied, "This is it. I don't get into nothing to get out." When asked if the couple had set a date, he said, "We haven't set a date....but this is the one."
He joked that ALL of his former side chicks are pissed that he's so in love! Well actually, sir, they're probably more pissed you haven't been passing out that child support to all umpteen of your baby mamas. #StopTheDelusion
BONUS: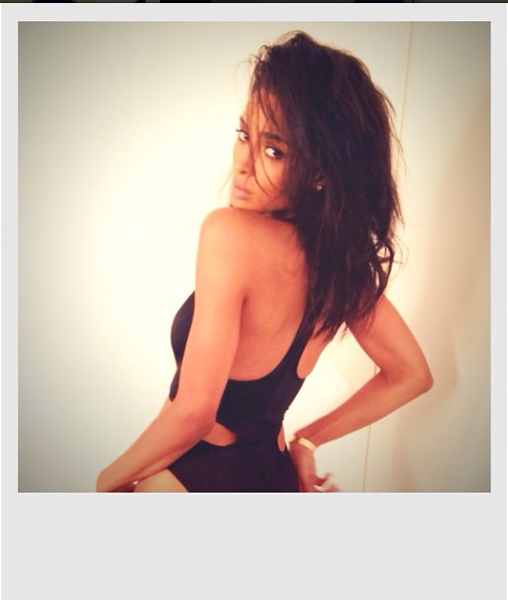 And while Future was professing his love for his future wife, Ciara was shooting a magazine cover. She tweeted "Had So Much Fun At My Cover Shoot 2Day! Goodnight 2 All!
We'll keep our guesses to ourselves about which cover we think it was for...
Photos via /Devone Byrd/PCN/Ciara's Instagram