GOOD GIRLS: Meagan & La'Myia Good, Jurnee Smollett & Garcelle Beauvais At The InStyle Summer Soiree + Fantasia & Missy PERFORM "Without Me" on "106 & Park"
Aug 15 | by _YBF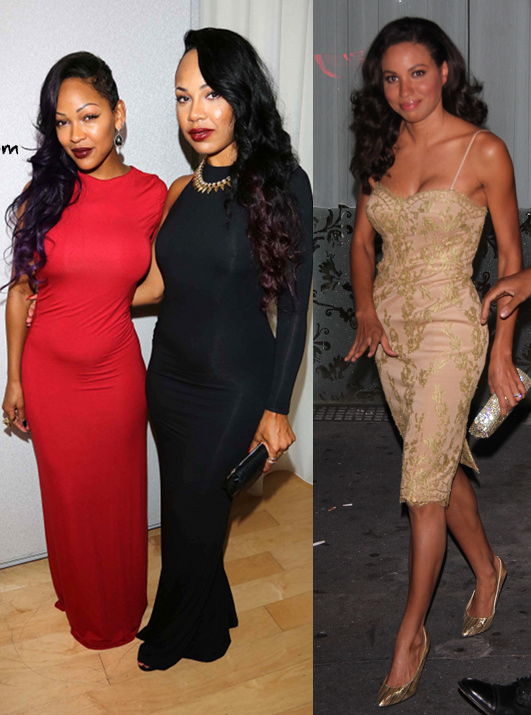 Meagan Good, La'Myia Good and Jurnee Smollett stepped out in style for the InStyle Summer Soiree. See the party pics inside and see Fantasia and Missy Elliott perform on "106 & Park".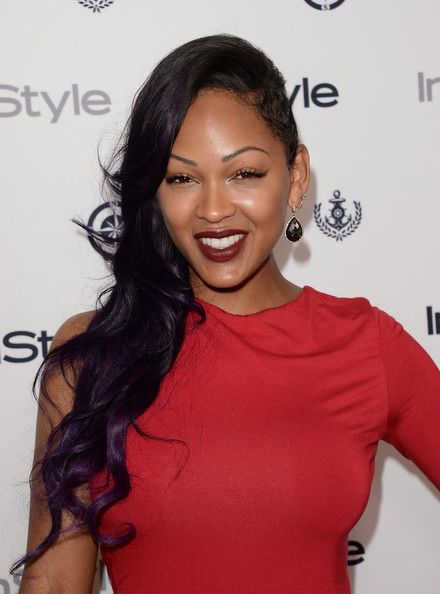 Pruple tipped Meagan Good was among the fabulous Hollywood stars who attended the 12th Annual InStyle Summer Soiree at Mondrian Los Angeles last night.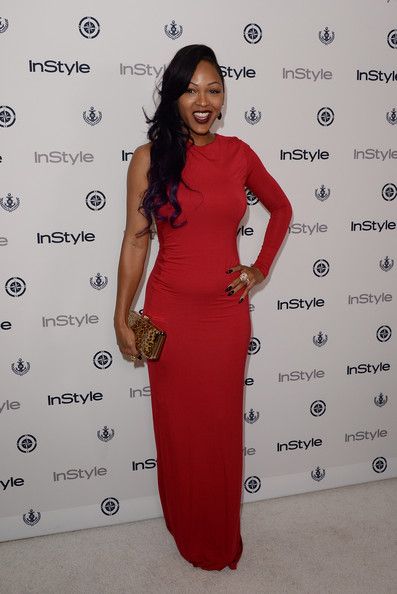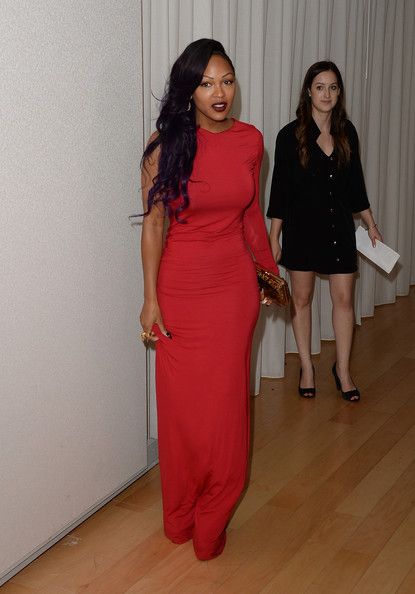 She looked hot as usual in curve hugging one shoulder red dress for the event, showing off that bangin' bod. But she wasn't the only "Good" girl in the place.....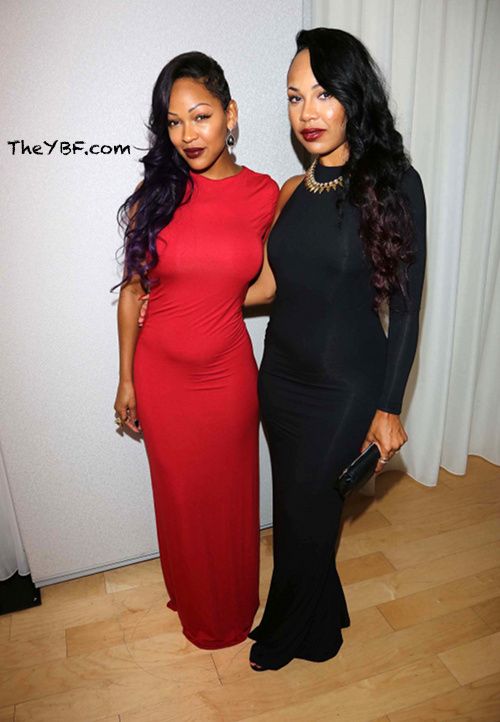 She attended the event with her fab sister La'Miya, who rocked a similar dress in black.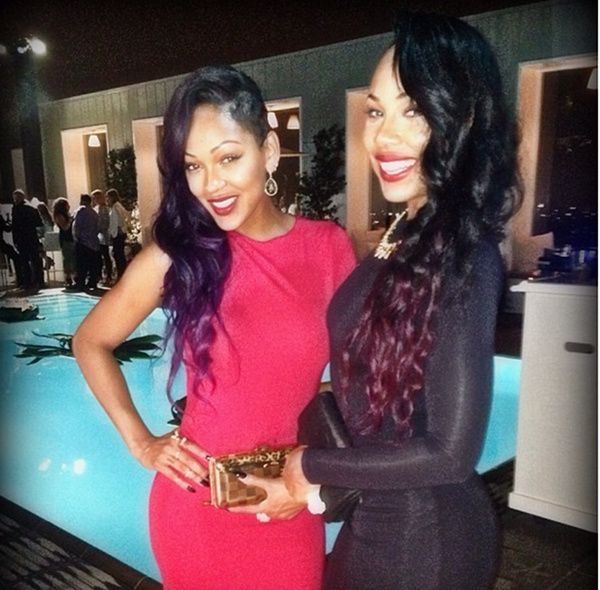 La'Myia gave a breakdown of what the sisters wore on Instagram saying "#instylemagazine oh it's just us #goodgirls, lol thank u jewlery @jsinigal dresses @frocklosangeles Jewlery @ccskye and last but not least out stylist @leilanilacson for making us the bells of the ball".
"True Blood" actress Jurnee Smollett walked the press line.
She rocked a Chagoury gold lace cocktail dress and kept it pretty.
Jurnee recently revealed that she'll be starring on season 5 of NBC's "Parenthood". More YBF folks on network tv is always a good thing...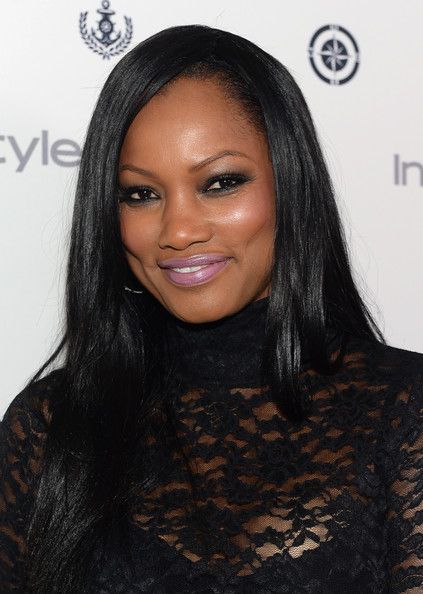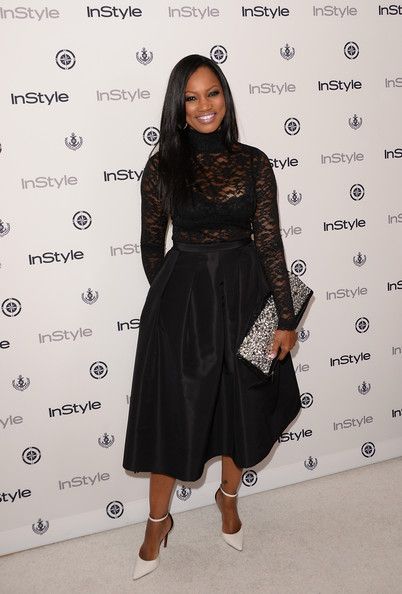 Gorgeous actress Garcelle Beauvais also walked the carpet. She rocked a regal black dress with a lace top. And by the way, Ms. Beauvias has written a new children's book called "I Am Mixed" with talks about diversity.
And on television....
http://50.56.9.147/sites/all/modules/fckeditor/fckeditor/editor/skins/de...); background-position: 0px -320px;" alt="" />
Fantasia hit up "106 & Park" yesterday to perform her track "Without Me" with Missy Elliott off the Side Effects of You album. While talking to Angela Simmons, she explained the concept behind the record saying,
"When I recorded 'Without Me,' I was feeling some type of way. I got a little phone call and I remember going back into the studio like, 'Yo, I need a record that's gonna give me some club feel. I want to go a little hood, I want to get a little ratchet.'"
Fanny also cleared up the TGT beef saying, "(I have) no problems with TGT. Listen Tank is on my album. All of them are sexy. I think the show that day, it was just a misunderstanding. It didn't go the way I wanted it to go. It had nothing to do with TGT. It was just with the sound. I'm a singer. I don't beef."
Sounds like somebody gave her a little warning about burning bridges...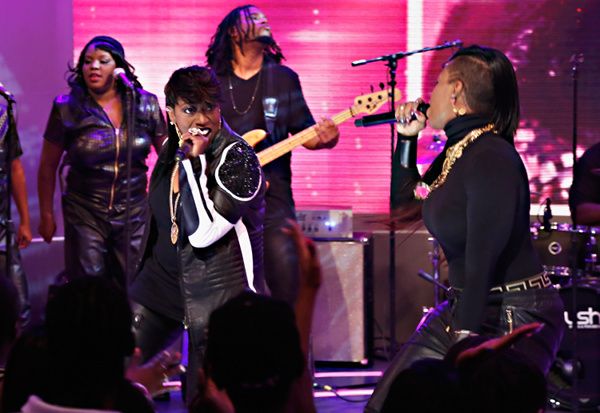 Listen to the interview here:
Watch the performance below:
Loves this track.
Photos via everythingYNTK's FacebookJason Merritt/Getty Images North America/WENN.com/La'Miya Good Instagram/BET Networks