SPOTTED: Kanye West SEEN SHOPPING At Cartier On RODEO Drive + Katie Couric Apologizes For HURTING Kim Kardashian's FEELINGS
Aug 17 | by _YBF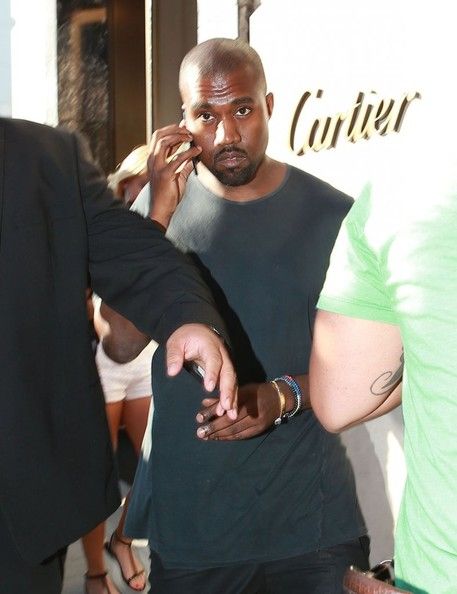 Rapper Kanye West was spotted leaving the Cartier boutique on Rodeo Drive yesterday. See the candids inside and find out what Katie Couric said after she found out she'd hurt Kim Kardashian's feelings.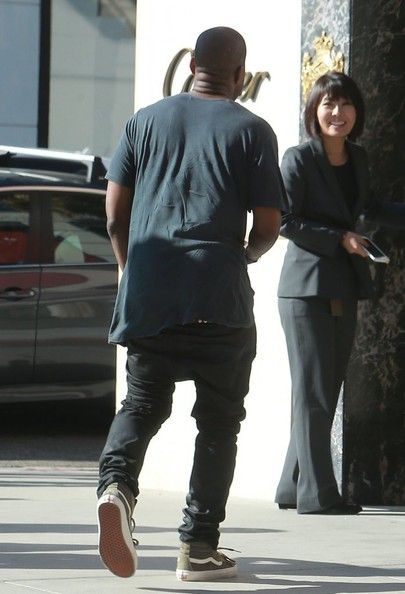 "New Slaves" rapper Kanye West was welcomed into the Cartier boutique on Rodeo Drive yesterday, where we suspect he looked at gifts for his daughter North West and baby momma Kim Kardashian.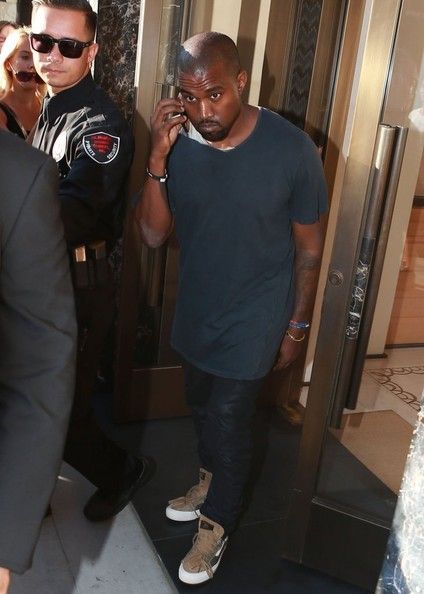 After spending a few moments inside, Kanye later emerged from the store empty-handed.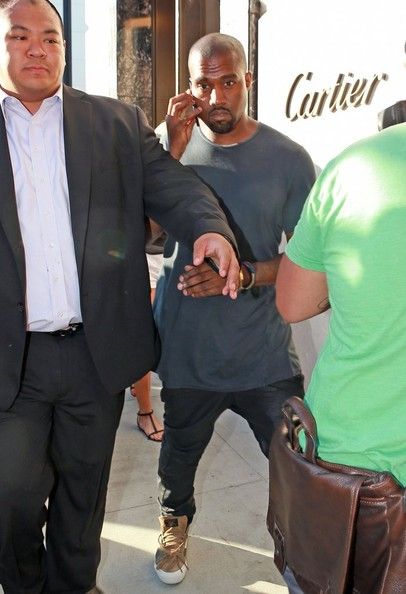 While out on his shopping excursion, Yeezus received some good news from Los Angeles County district attorney's office who said they wouldn't prosecute him for attacking a photographer at Los Angeles International Airport.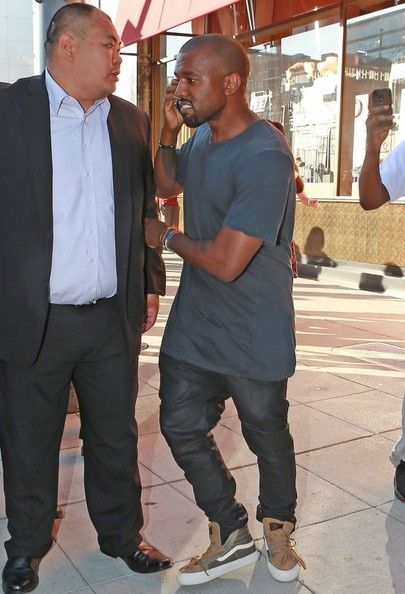 The DA concluded that since the photographer was not seriously, nor his camera damaged, they'd drop the charges.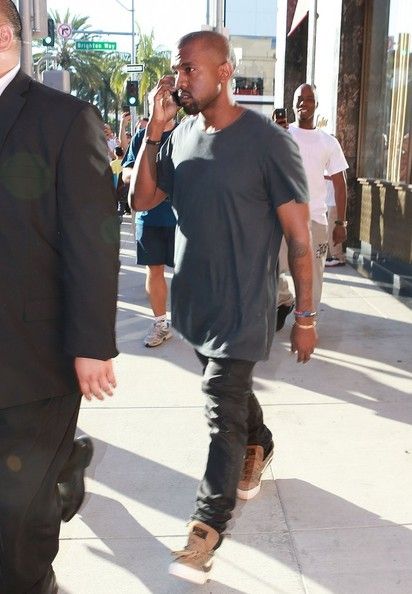 Meanwhile, Kim managed to grab a few headlines yesterday after she IRONICALLY called out television host Katie Couric for sending a baby gift and then trashing her during an interview.
Kim instagrammed, "I hate fake media friends" and "May I humbly suggest you not send gifts then talk s**t." Katie later issued a statement to E! News apologizing for the interview saying,
"I was responding to a reporter's question, and explaining how I'm intrigued by the public's fascination with her family," she said. "I didn't mean to hurt her feelings. The gift is genuine, and I'm happy for Kim and Kanye."
Girl stop. You damn near invented the "fake media friends" phenom....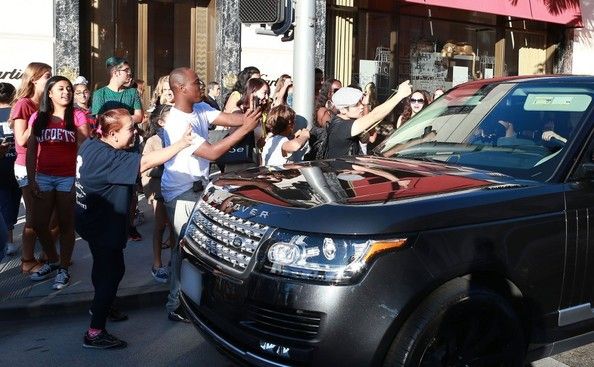 And just because Kanye got boo'ed at this week's LA Dodgers game, it doesn't mean the city of LA doesn't have love for him. The rapper's Range Rover was crowded by adoring fans as he drove away from Cartier.
In other Kanye news, he's set to perform "BLKKK SKKKN HEAD" at the 2013 VMAS on August 25 at 9pmET.
EXTRAS:
1. Actor Donald Faison and his wife CaCee Cobb gave birth to a son on Thursday. Story.
Photos via FameFlynet Pictures