YBF Celebs Take Over Miami for Jay Z & Justin Timberlake's FINAL "Legends Of The Summer" Concert In Miami
Aug 17 | by _YBF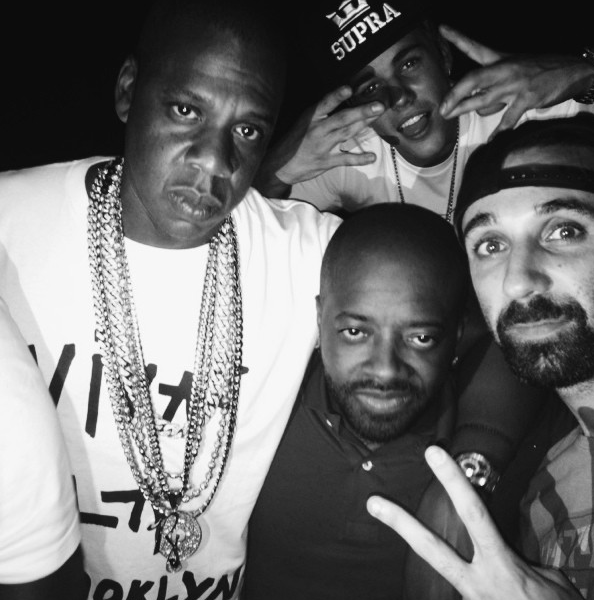 Jay Z and Justin Timberlake ended their "Legends of the Summer" tour in Miami last night with Beyonce, Rihanna, Kevin Hart and LeBron James among those in attendance. See your YBF favs and their Miami takeover inside....
Last night, Jay Z and Justin Timberlake headlined at the Sun Life Stadium in Miami for the final stop of their 14-city tour "Legends of the Summer." And the duo's celeb friend popped up in Miami for the show.
Beyonce, rocking her new cut, was in town for the concert and fans snapped her leaving the stadium.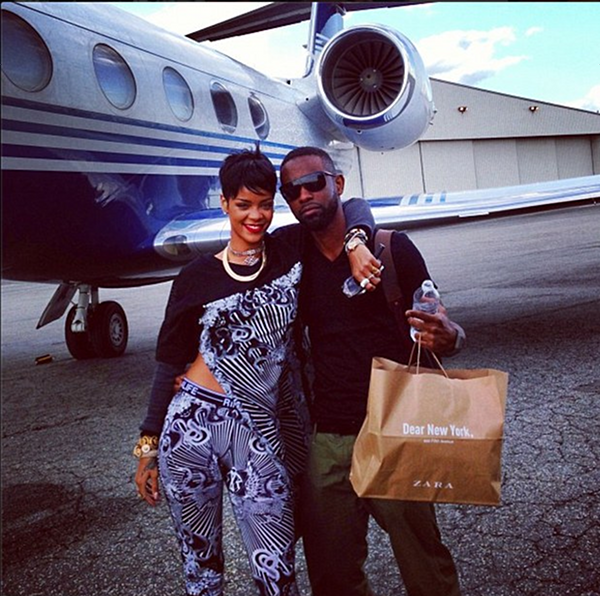 Rihanna, who we've seen out partying with friends in New York for the past few days, booked a private plane from the big apple and flew down to Miami with a few friends.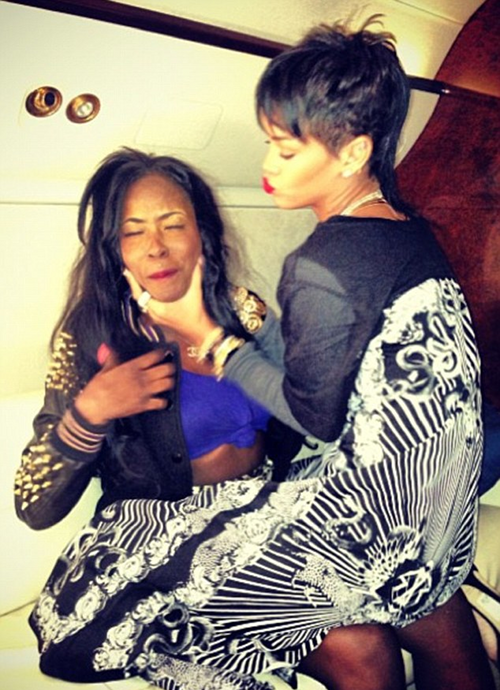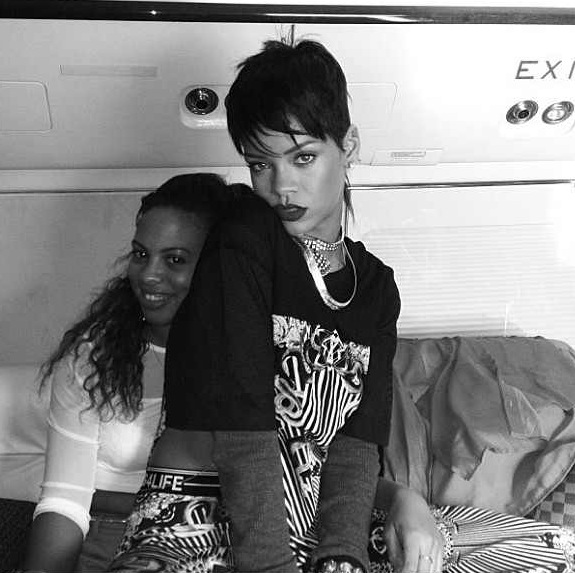 Once she got on the plane, Riri played around with her pals and took pics posing in the laps of Leandra Goodridge and Sonia. This mullet like cut though...

Also, Kevin Hart partied with fans.
And in case you were wondering how LeBron James and Savannah Brinson got to the concert......
The couple received a police escort (and they drove down the opposite side of the street)! LeBron tweeted "They treat us so well! Needed it cause traffic was nuts!!"
Wish we could all call for a police escort when "traffic is nuts"...
After the concert........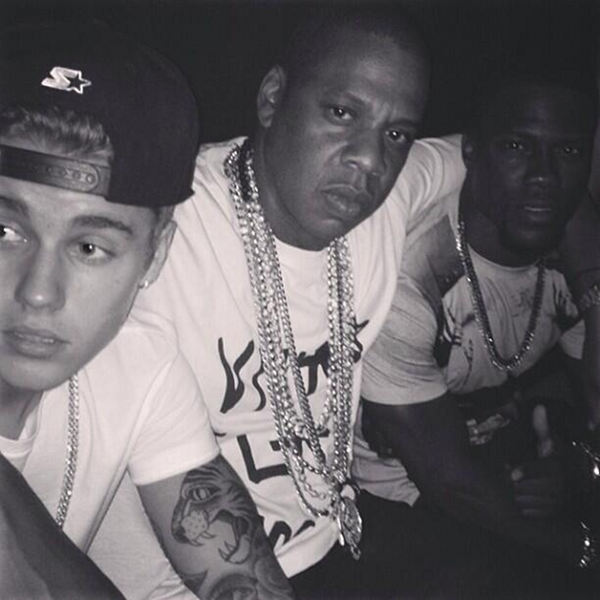 Jay Z headed over to Mansion Miami where he partied with Justin Bieber, Jermaine Dupri and Kevin Hart.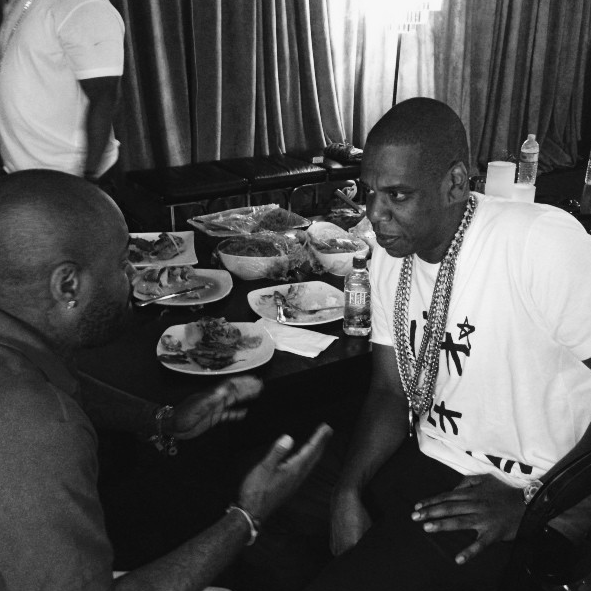 Jermaine tweeted, "back here congratulating my nigga Hov on having a great show,we in Miami biiiiiitch #lod @sosodef "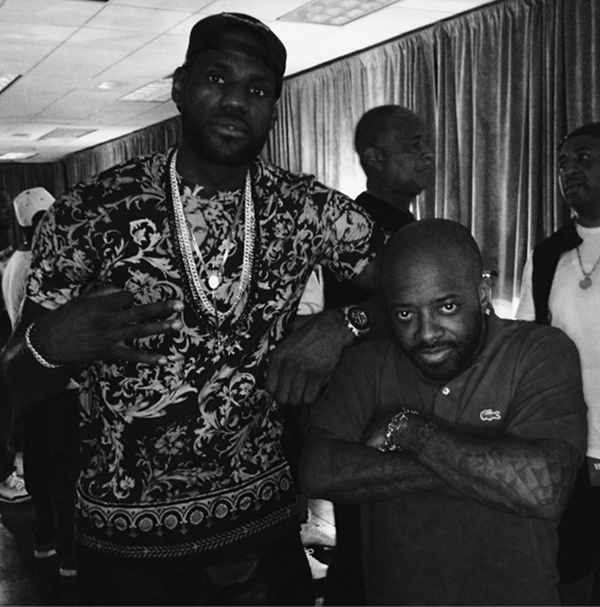 Jermaine also posed with LeBron while partying at Mansion.
BONUS:
Jay Z brought out Rick Ross for their first live performance of "FuckWithMeYouKnowIGotIt". Watch it here:
Also, Jay and Justin asked their fans to light up the stadium with their cellphones during Jay Z's performance of "Young Forever" which he dedicated to Trayvon Martin.
Photos via Rickyrozay Twitter, Beyoncelite Twitter, badigirlriri Instagram, Jermaine Dupri Instagram, LeBron James Instagram,