Chris Brown Smiling & Partying After Seizure Scare + K. Michelle Cops Mayor's Ambassador Award In Memphis...With Her Son Present!
Aug 19 | by _YBF
Despite a recent seizure scare, Chris Brown was spotted partying at Foxwoods Resort Casino this weekend. See pics of Chris entertaining the crowd inside and find out how the city of Memphis honored hometown success story K. Michelle.
Though the "Fine China" singer is constantly plagued with ongoing legal battles and even suffered a recent seizure scare, he hasn't let any of those situations prevent him from promoting his X album or connecting with his fans.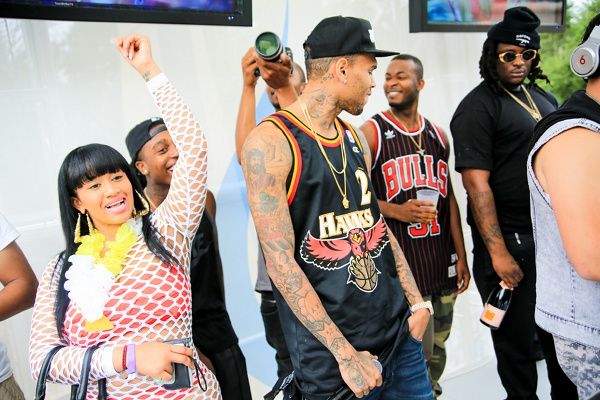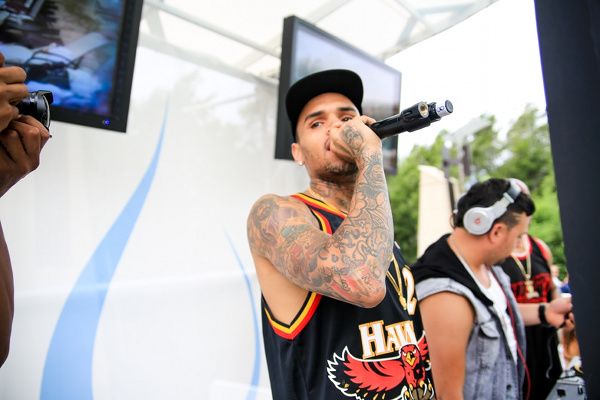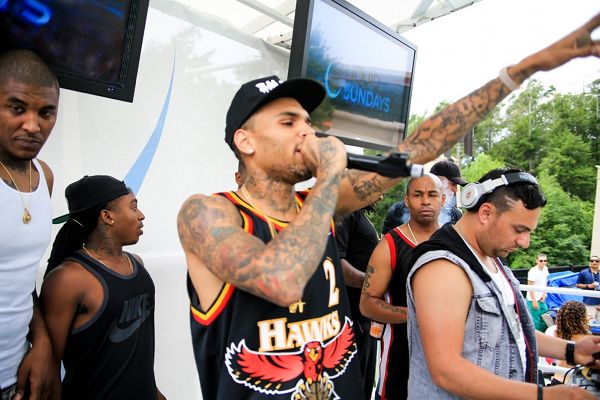 Yesterday, Chris performed before a sold-out crowd at Liquid Sundays at Foxwoods Resort Casino. And he turned it out and clearly had No Worries.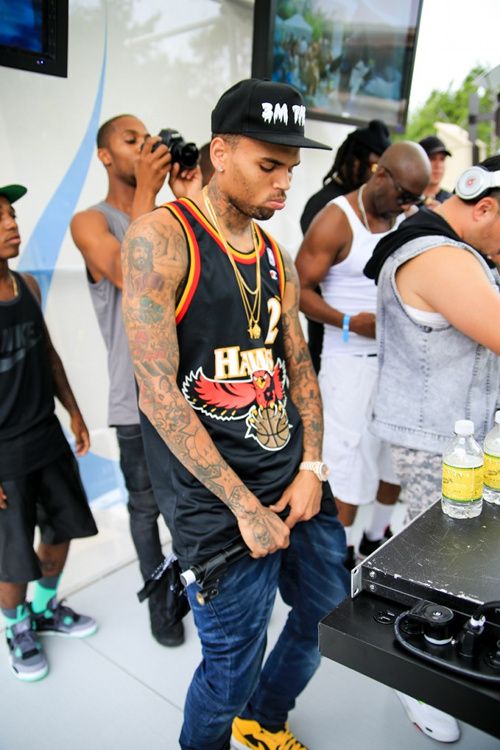 Breezy recently revealed the video for his latest single, "Love More" featuring Nicki Minaj, which he also directed.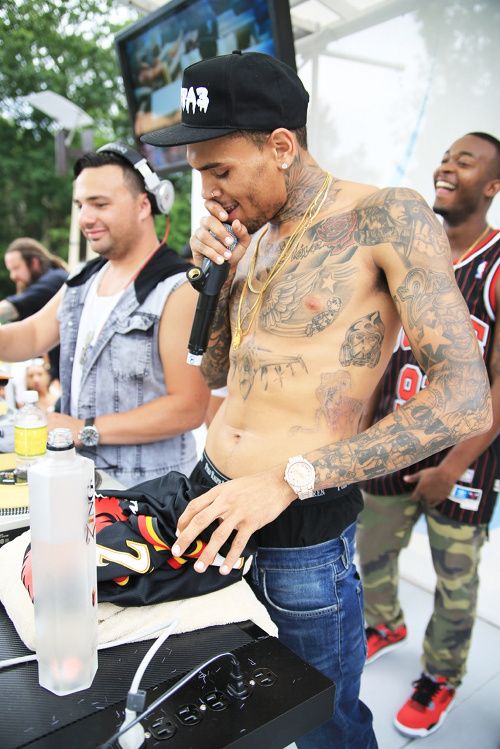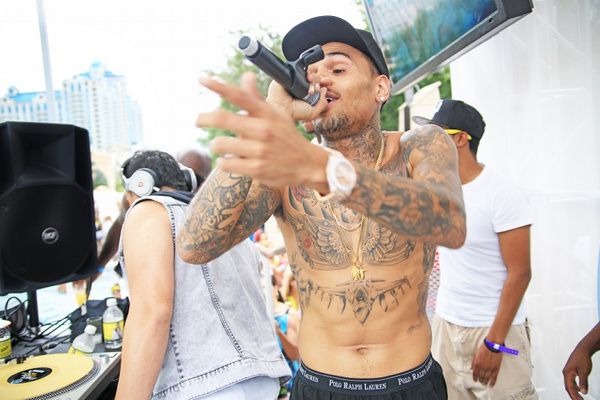 The X disc, which has already spawned the singles "Fine China" and "They Don't Know", will hit shelves August 26th.
In other music news....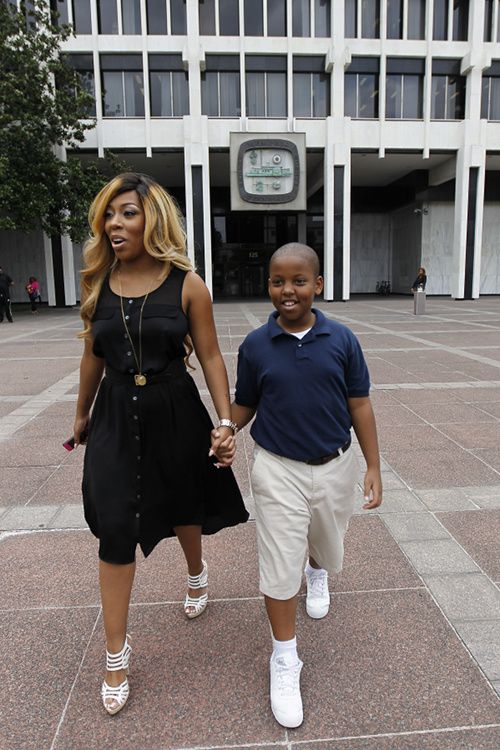 Singer K. Michelle made a triumphant return home last Friday where she was presented with the Mayor's "Ambassador Award" by Mayor AC Wharton at the Memphis City Hall. And we finally get to see her son! She made it a family affair by bringing him with her.
During the presentation of the award, Mayor AC Wharton spoke about K. Michelle's long road to success and how she made her hometown proud.
"It gives me so much pleasure today to honor one of our own. I proudly give her the Ambassador Award...I say ambassador because this is someone who was raised up here, so she found out what this great city was about. She is the Memphis story. Not only is she keeping that story to herself, everywhere she goes she tells the Memphis story; personifies the Memphis story."
After his kind words, the "V.S.O.P" singer stepped to the mic and thanked him for the honor.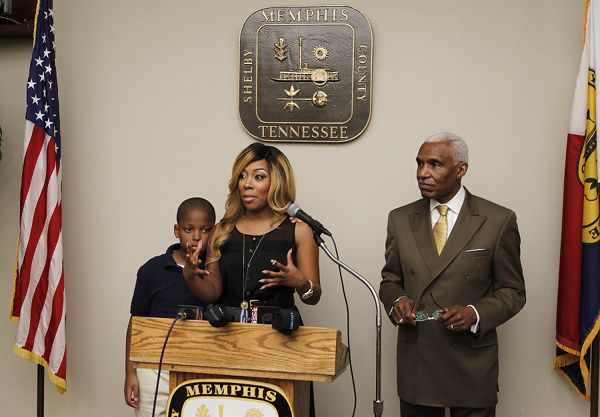 "This is an honor. I absolutely love my city. I want to thank everyone. It's been a struggle and a fight, but I'm just getting started in this business. You have to fight if you want to be a musician. If this is what you want to do, you can never give up on it."
Following the ceremony, K. Michelle posed with a few city officals as well as friends and family.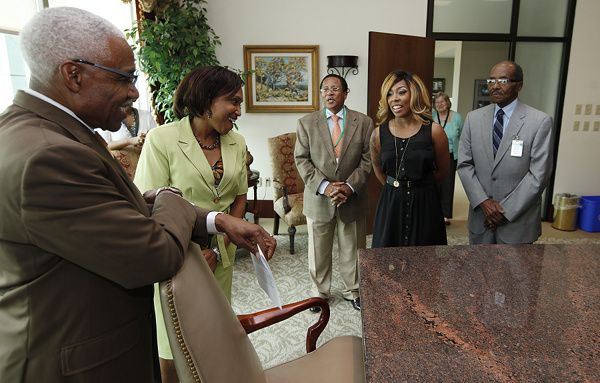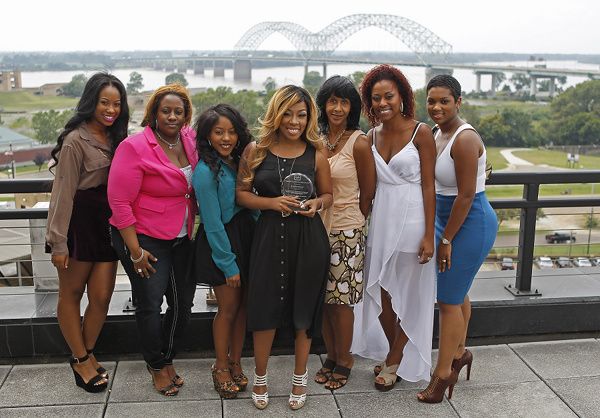 Cute presentable look for her. Congrats K. Michelle!
Photo Credit via Lance Murphey/Getty Images for Atlantic Records / Kesha Lambert of Lash to Lens