Toya Wright Launches Her New Weave Line + Bronner Brothers Mid-Summer Hair Show With Malinda Williams, Rasheeda, TGT, Porsha Stewart & More
Aug 19 | by Natasha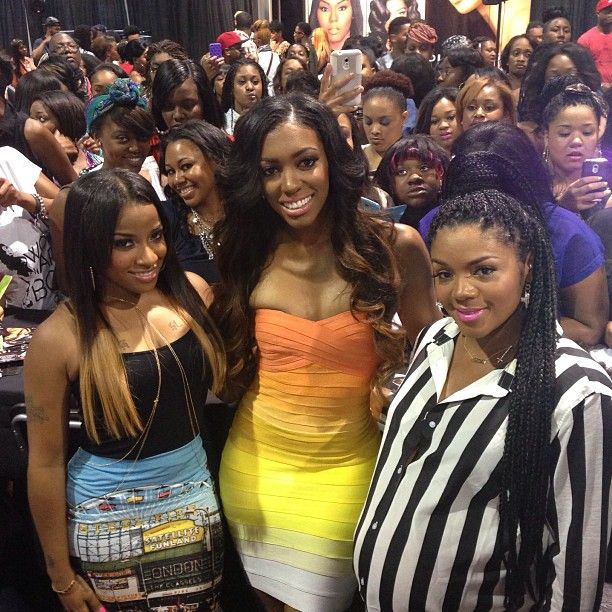 This weekend in Atlanta, the reality stars, TV stars and hair lovers were front and center for the Bronner Brothers Hair show....and the launch of Toya Wright's new self-titled weave line.
Check the pics inside...
Rocking the Stars Motel skirt from Top Shop (Ciara rocked it first a few weeks ago) and a body chain, Toya Wright unveiled her new hair line at both the Bronner Brothers Mid-Summer Hair Show and her Garb Boutique in Atlanta this weekend.
LOL at homegirl in the black in the background who thought this was her photoshoot.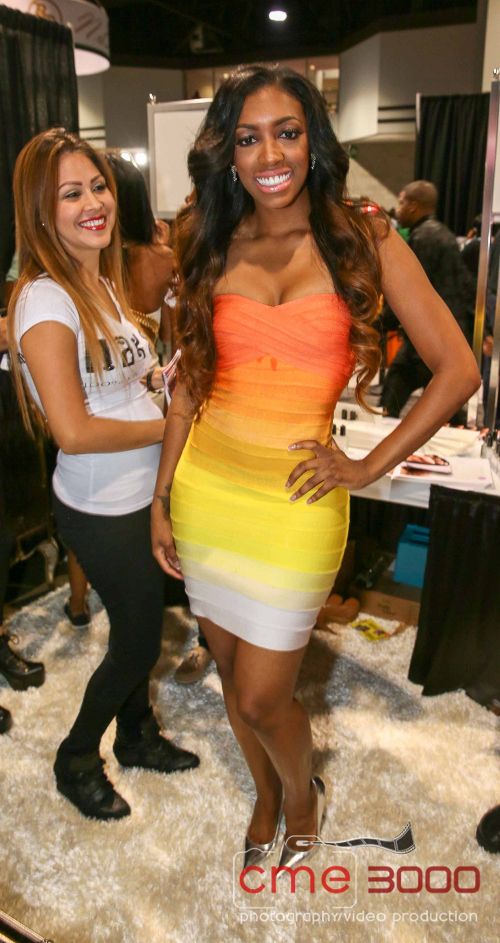 And her girls Porsha Stewart--who has been working with a hair line called Naked--and a braids rocking Rasheeda stopped by her booth to support.
Porsha rocked a few different looks of course.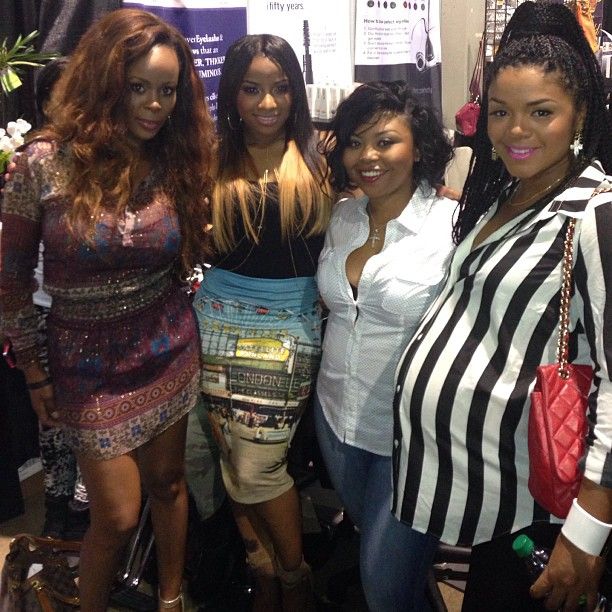 She snapped pics at her booth at the Georgia World Congress Center with business partner and bestie Danielle, and even stopped by Tiny's bestie Shakinah's booth.
Toya showed off a different look during the hair show as well.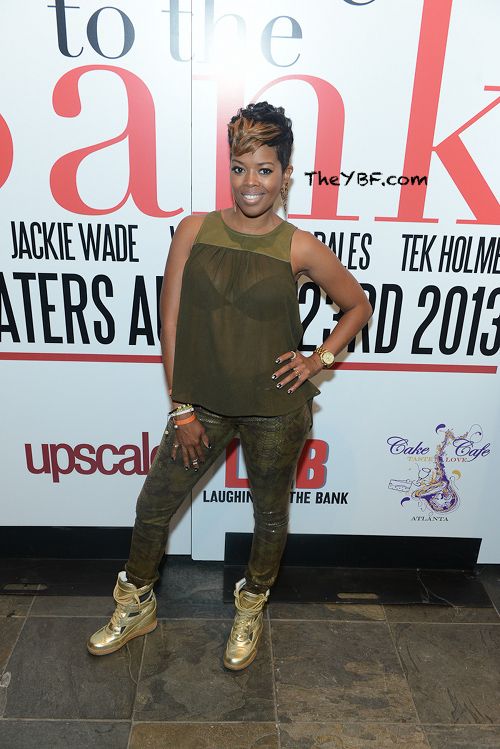 YBF chick Malinda Williams rocked her gold wedged sneakers and snakeskin pants as she made her way to the Upscale Magazine booth. She's now a panelist on the new weekly talk show on AspIre.
Melanie Fiona and Angie Stone hit the Bronner Brothers Show with Derek J to promote the award-winning stage play, Trey Anthony's 'da Kink in My Hair' – which is scheduled to make its debut in Atlanta, September 6 – 8, 2013 at the Cobb Energy Performance Centre.
"4AM" singer Melanie Fiona and "R&B Divas" star Angie Stone signed autographs and snapped pictures with fans at the UPSCALE Magazine booth.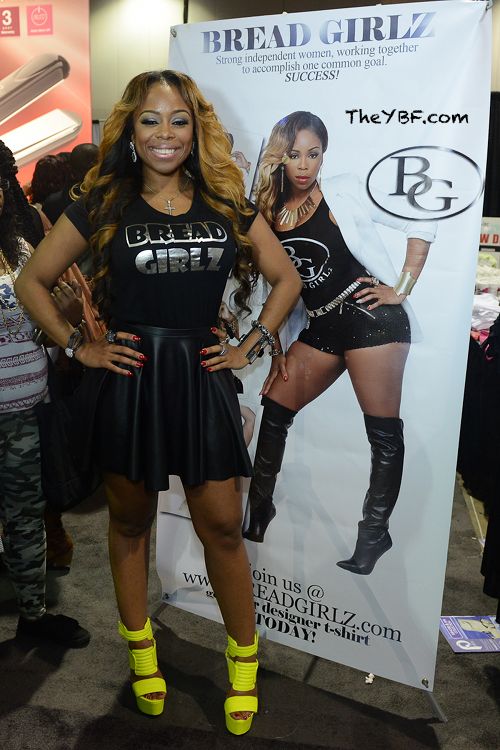 Buckeey was over at a booth claiming to be an independent strong woman who is working toward "success"...and she was wrangling in women who would cop a t-shirt and join her new venture as well.
On a more important note, are we feeling these shoes?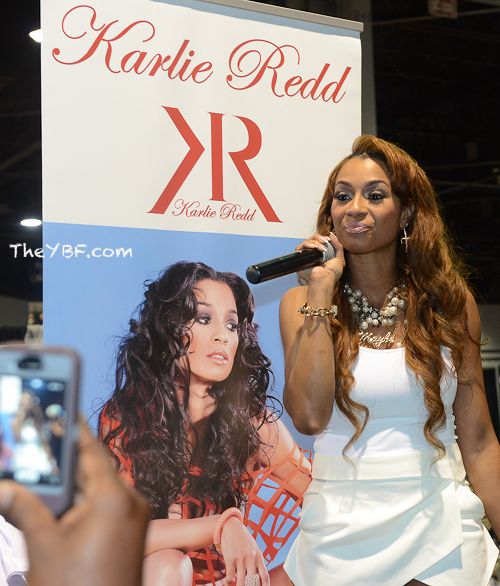 "LAHH ATL" star Karlie Redd apparently has a new hair line as well. Guess folks are just giving these mugs away...
Dice, of "LaLa's Full Court Life", made an appearance.
And these is the types of....exhibits...that were on display to show off various products. Work.
And over at GARB Boutique: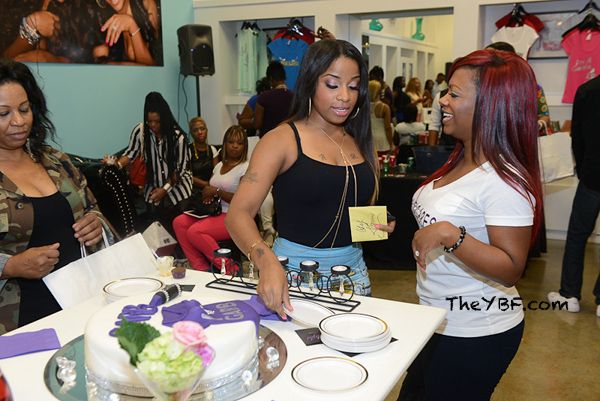 Toya brought her friends in to her shop to celebrate her newest business venture. Cake & weavery...it's all a girlie girl needs right?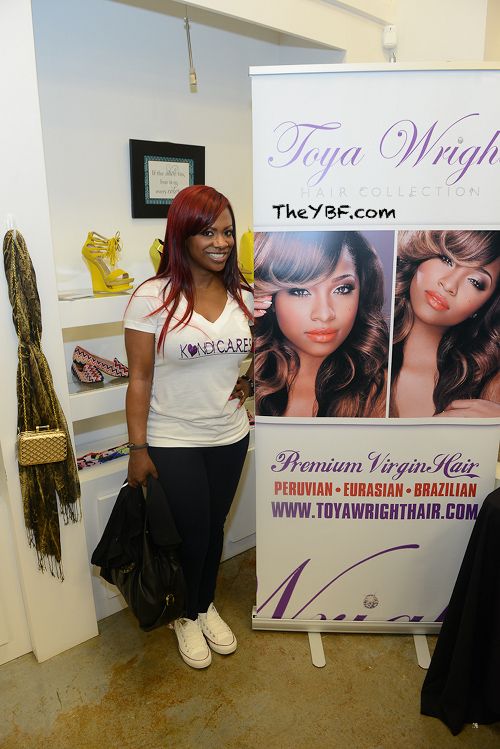 Kandi Burruss was there supporting her good friend and showing off a tee from her Kandi Cares charity organization.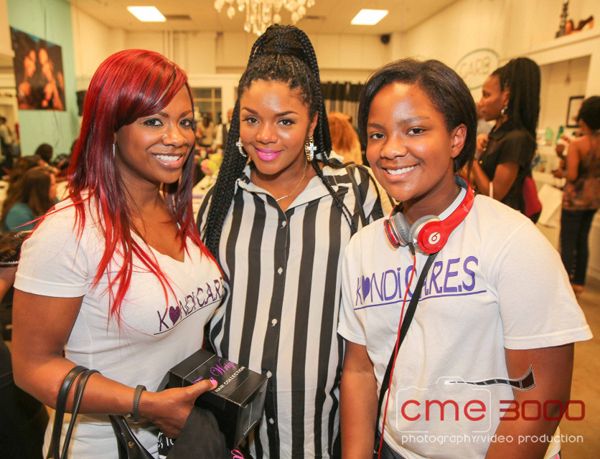 And she brought her daughter Riley along.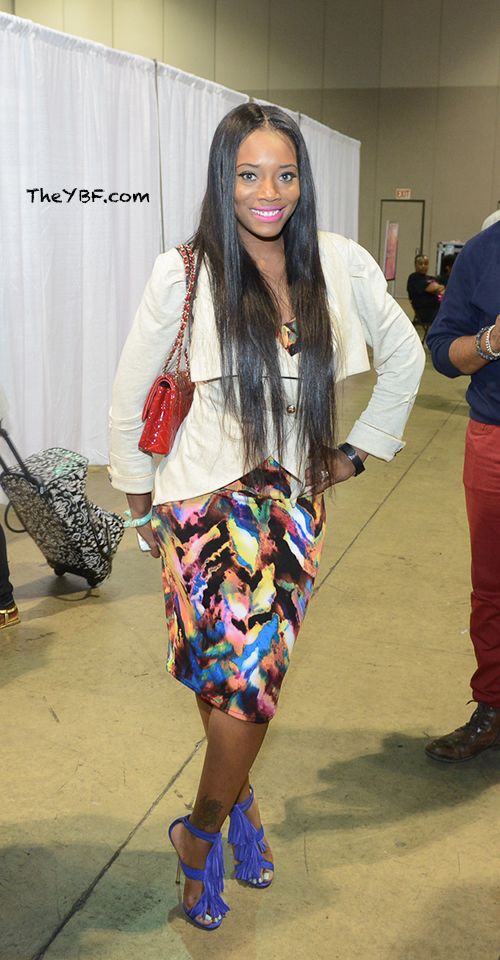 And "Love & Hip Hop" NYC's Yandy Smith rocked a cute look with a waterprint skirt and hot heels for Toya's event.
And was on mommy duty with little Omere.
Oh hey Peter...
And Jamie Foster Brown snapped pics with "R&B Divas" stars KeKe Wyatt and her hubby.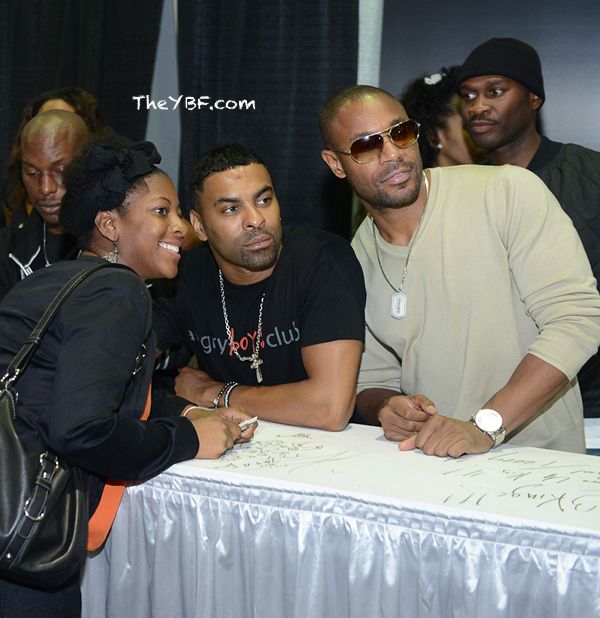 And TGT--Tyrese, Ginuwine, and Tank--made sure to swing by to make the ladies swoon.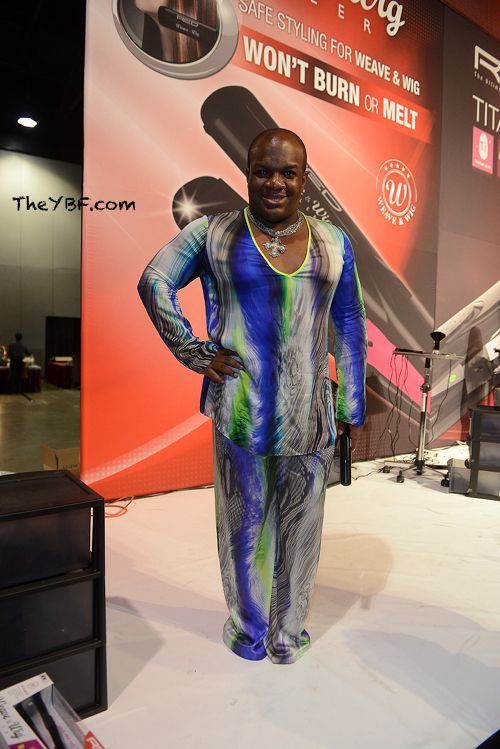 And Derek J twirled himself through the hair show in this colorful outfit.
Photos: Paras Griffin, Toya's IG, Chris Mitch of CME3000