CELEBS IN NEW YORK: Serena Plays Table Tennis + Ciara's Sidewalk Catwalk + Carmelo's Waterfront Photoshoot
Aug 21 | by Natasha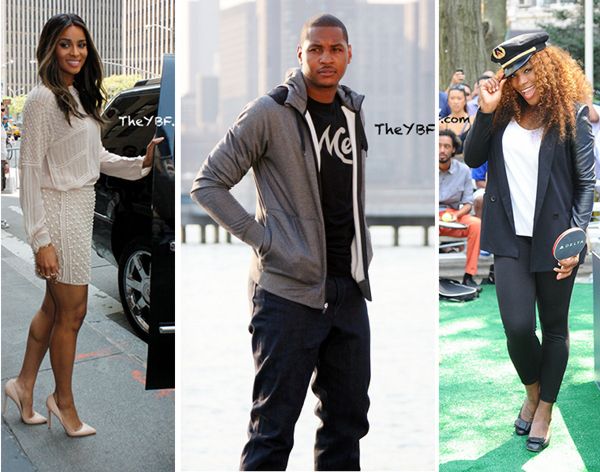 Celebs have been taking over NYC with a little bit of work and a little bit of play. We've got pics of a sexy Ciara doing what she does best--strut the sidewalk catwalk, plus Carmelo Anthony rocking a photoshoot and Serena Williams getting hounded by fabs during a table tennis game!
Ciara was spotted in this beaded nude sexy ensemble today while leaving NBC TV studios following an appearance on 'New York Live':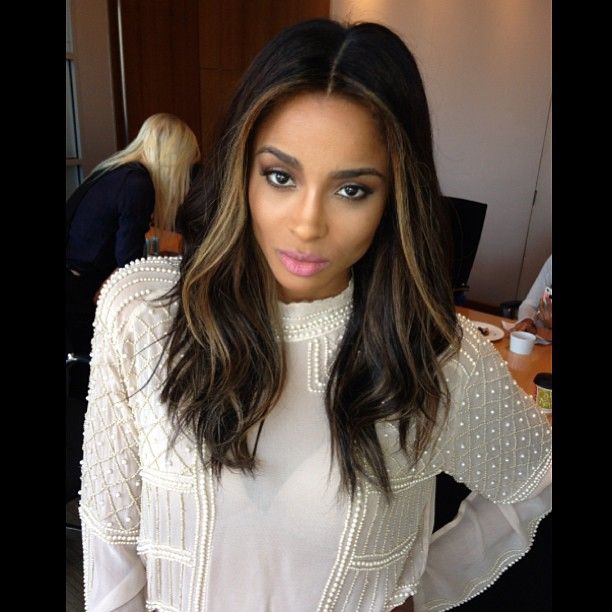 The "Body Party" hottie is still on a promo kick for her new Ciara album that dropped a little while ago. And she even gave her fans a video of herself teaching a media friend how to do her signature Body Pop:
Work it out then.
And here's her interview on "Good Day NY Live":
Elsewhere in Manhattan today, tennis champ Serena Williams went the smaller tennis route and played a little table tennis against surprise celebs. And it was all for a little fun and games to celebrate the Delta Open in Madison Square Park: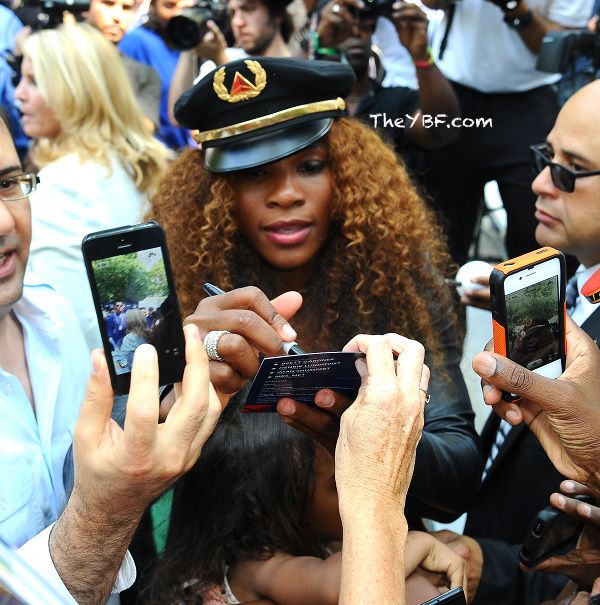 She was mauled by fans as she arrived in a pilot's hat and leggings. And then things got serious. Y'all know she takes no prisoners, ever: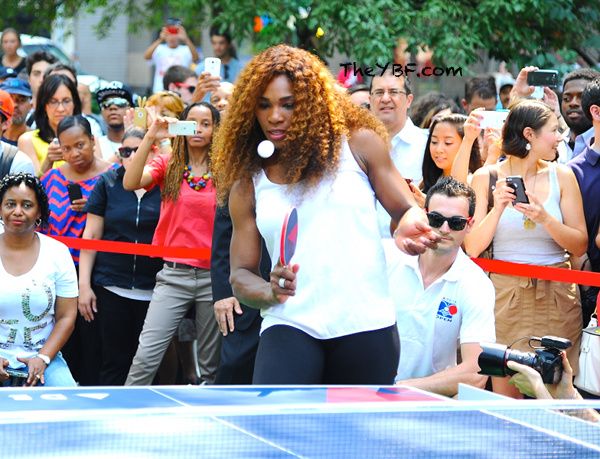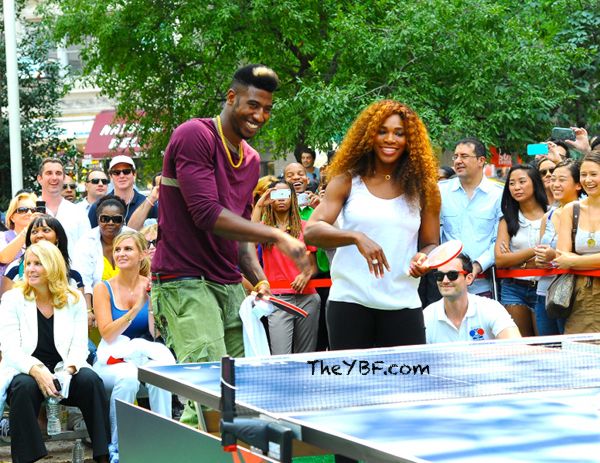 And she even partnered up with NY Knicks baller (and Elle Varner's man) Iman Shumpert. Fun times.
And on the waterfront in Manhattan: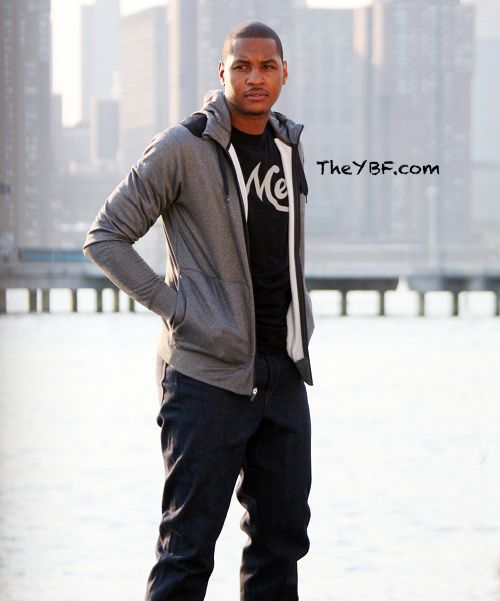 NY Knicks star Carmelo Anthony was busy shooting a new photoshoot, likely for his own Nike branded clothing: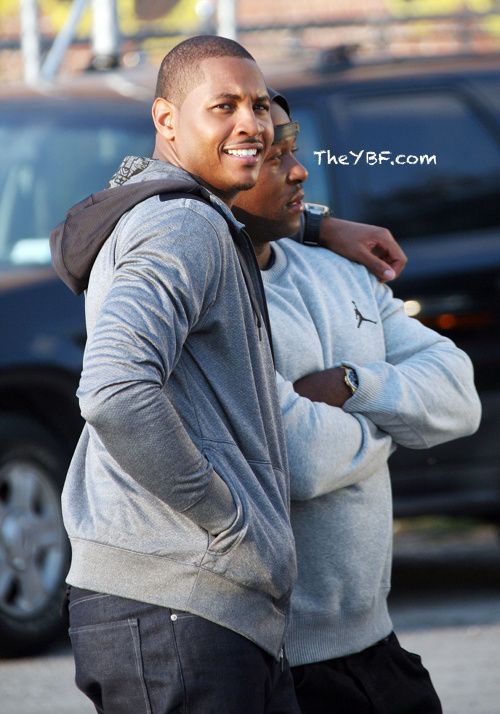 A few fans interrupted for some autographs and he didn't mind. How sweet! And ugh he's so cute...
The Randomness:
1. Omar Gooding, former host of "Wild & Crazy Kids" and Cuba Gooding, Jr.'s brother, just got popped for DUI. STORY
Photos: Splash, Ciara's IG