WHOOPSIE: Dwyane Wade's Foundation SUED Over Marching Band Mishap, Drum Stick Went Upside Woman's Head
Aug 21 | by _YBF
Dwyane Wade's Wade Foundation had been sued by a woman who claims to have suffered injuries from being struck with a bass drum mallet. Get more on this story inside.....
A Chicago woman is suing Dwyane Wade's foundation claiming she was injured during a Wade's World charity event when she was struck by a bass drum mallet as a marching band charged down the aisle.
Andrea Alexander brought the $50,000 lawsuit saying she was seated in an aisle seat at the foundation's "Chicago Has Talent" event last year when a drummer from a high school marching band hit her in the head with his bass drum mallet. She says she suffered severe and permanent injuries.
Andrea feels Dwyane's foundation is at fault for negligently allowing the band to play in the narrow aisles. She is also suing the venue and the band's high school.
So far, Wade's World has not responded to the lawsuit. Severer and permanent injuries though? Hmm....
BONUS:
Dwyane isn't letting the lawsuit get him down. He took just his sons and nephew to Turks & Caicos for a guys' trip before school starts back. He posted pic of them arriving and tubing: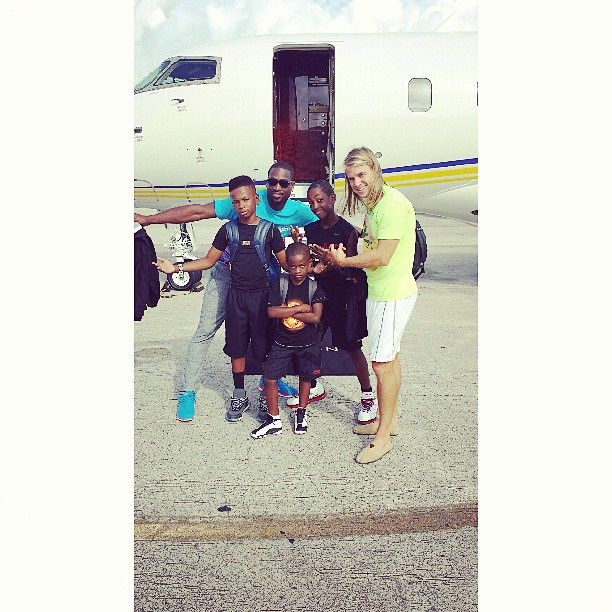 #mensvacaystartsnow...spending daddy time with my lil futures b4 school starts... #Afatherfirst
Cute!
BONUS 2:
Speaking of sports stars, in honor of their 25th anniversay, NIKE has put a very clever spin on their "Just Do It" campaign with a new mini-movie directed by the acclaimed Nicolai Fuglsig narrated by Bradley Cooper. Hoping to inspire viewers to push their physical limits, the clip shows normal folks challenging the sporting world's greatest athletes like LeBron James, the NBA's multi MVP, the world's number one tennis player Serena Williams, and boxing sensation Andre Ward.
Davide Grasso, Nike Global Chief Marketing Officer said, "For 25 years, we've been inspiring people to Just Do It. With "Possibilities" we're evolving that concept and actually enabling people to realise new heights, work towards new goals, and to physically Just Do It through Nike+.'
Check it.
Photo via Getty, Dwyane's IG