DRAMA: Tyrese Explains Why He PASSED OUT In The Club & Ended Up In The Hospital + Anthony Hamilton Cops A DWI + Mike Tyson Says He's On The Verge Of Dying?!
Aug 25 | by Natasha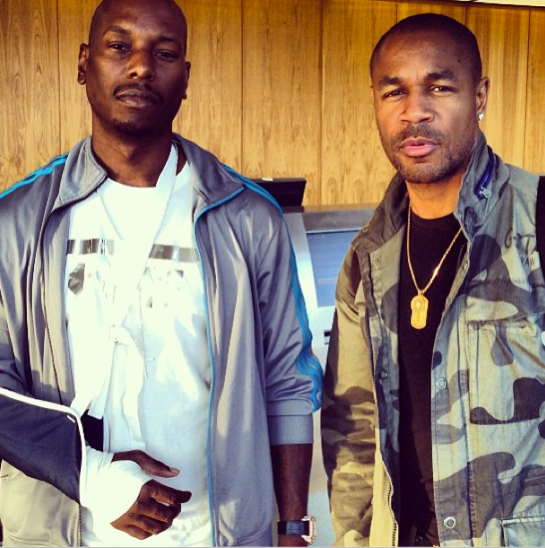 Tyrese ended up in the emergency room this weekend...and he's got an arm sling to prove it. Check out why he says he passed out in a D.C. nightclub, plus Anthony Hamilton caught a DWI and Mike Tyson thinks he's on the verge of dying....
3 Kings became 2 this weekend as only Tank was there to help out his groupmate Tyrese when he hit the floor in the club. The twosome were partying at D.C.'s The Park on Fourteenth when our source who was there says Tyrese literally collapsed to the ground. He was taken out the club and put into an ambulance, all of which the clubgoers saw.
While folks who saw Tyrese collapse at The Park believed it was because of too much alcohol, Black Ty is now claiming it was because of "exhaustion".
Ty'S rep told TMZ today that, "Tyrese has been going non-stop since July promoting his new TGT album."
Hmm. Apparently Tyrese fell so hard he hurt his arm. So he posted a pic this morning from the hospital in an arm sling...with Tank...saying:
I just wanna get to the arms of my little girl #2Kings finally headed home_._|
Welp, get better soon!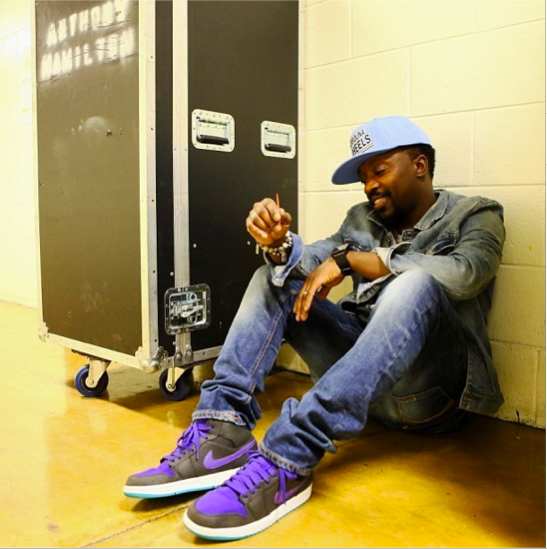 In other R&B drama, Anthony Hamilton found a way to make the headlines. Dude just copped a DWI and was arrested early this morning.
He was pulled over for speeding at 2:30AM in Mecklenburg County, North Carolina, and 5-0 suspected he was under the influence. So they arrested him on charges of driving while impaired. He was released later this morning. Sigh. Never expected this from him....
And this video of Mike Tyson surfaced that has folks raising an eyebrow. He was speaking at the ESPN Friday Night Fights post-fight press conference in Verona, New York when he dropped the nugget that he's still an alcoholic. And he's been lying about his recovery. he says he's been going back to his AA meetings and trying to become proud of himself, but he hates himself.
He then got emotional about his alcoholism saying:
I want to live a sober life. I don't want to die. I'm on the verge of dying because I'm a vicious alcoholic. I been um...this is some interesting stuff...I haven't drank or took drugs in 6 days. For me that's a miracle. I been lying telling everybody I was sober but I'm not. This is my 6th day, I'm never going to use again.
Here's the whole video below:
Mike has had A LOT that has happened to him in his lifetime. We just hope he truly means what he says that he will never use again. Good luck to him.
Photo: Tyrese's IG, Anthony's IG