EXCLUSIVE: John Legend On What He's Most Nervous About Now That His Bachelor Party Weekend is Over....
Aug 28 | by Natasha
John Legend is one step closer to being a married man. And we caught up with him last night to find out what he's most nervous about, especially now that the bachelor party weekend is over...
Last night, TheYBF.com was on the scene for the SCENE Magazine and Town Residential special performance by John Legend at the Lower East Side hotspot, The Box.
And as the man who's about to marry one of the most mouthy models on Twitter celebrated the release of his upcoming album, Love in the Future, we had to find out what's going on in his head right now. Fresh off his Bachelor party weekend in the Hamptons, John tells us there's no cold feet, at least not about the wedding:
"People keep asking if I'm nervous about getting married. I guess I should be, but I don't know. I feel alright. I'm more nervous about my album coming out."
And about writing his song "The Beginning" for fiancée Chrissy Teigen:
"Chrissy asked if it was about her. A few of the songs on the album are about her. But she played this one for her parents. I was a little embarrassed because it says, 'We couldn't wait. We did it in the living room...'!"
John & Chrissy are set to get hitched at Lake Como, Italy early next month.
Meanwhile at the event, fans and other VIP guests, who were treated to GREY GOOSE bottle service, got an exclusive first listen of unreleased tracks from his new album. He even shared stories about Chrissy, who was the inspiration for new songs including "The Beginning" and "All of Me."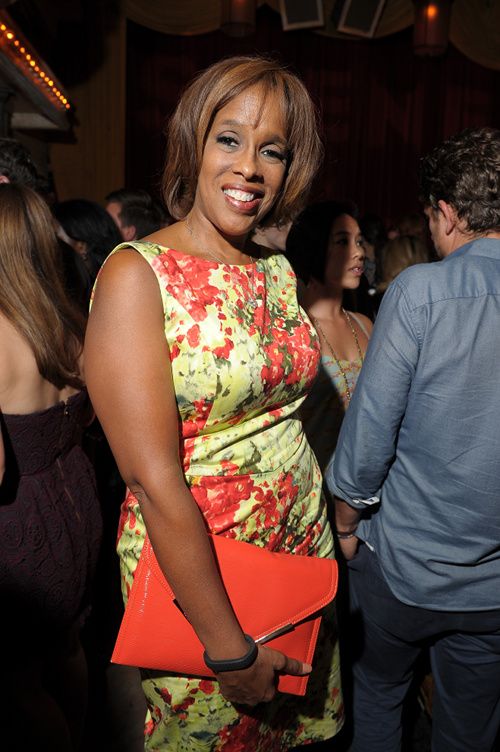 Also spotted at the exclusive listening session: Swizz Beatz, Alicia Keys, Estelle, Gayle King, Nana Meriwether, Veronica Webb and more.
John's Love In The Future LP drops September 3rd.
Photo credit: Michael Loccisano/Getty Images; NYC Correspondent: Shannan Johnson