LIFE AFTER DUI LOCKUP: Lamar Odom Spotted At Blockbuster & Grabbing Dinner, Reportedly Still Kicked Out The House
Sep 01 | by Natasha
So now that he's free from jail after his DUI arrest the other day, Lamar Odom was spotted the following day doing normal things. It was almost as if he wasn't just arrested and like his life isn't falling apart before our eyes (if you believe what all the "sources" are saying these days).
Check out his casual jaunt to Blockbuster and to grab dinner inside...
One day after his DUI arrest, Lamar needed dinner and a movie to chill out, apparently. Paparazzi spotted him arriving to his Encino home in a taxi cab after leaving the jail house. Then, since his license has now been suspended for a year after he refused drug tests, he was spotted hopping into a chauffeured SUV to make his runs: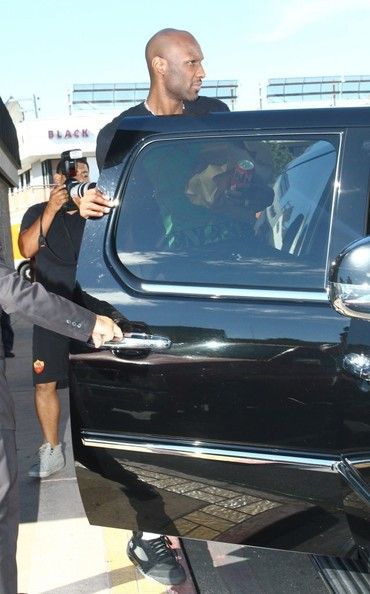 He headed to a Blockbuster for some movies after getting some takeout: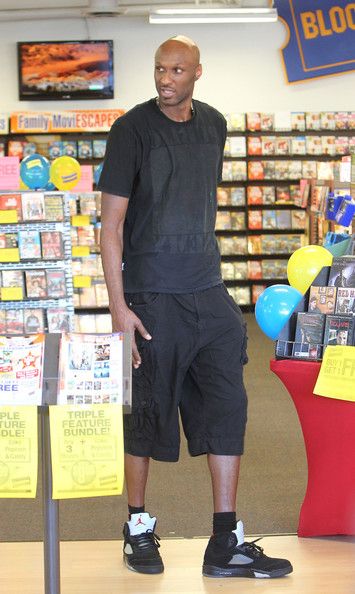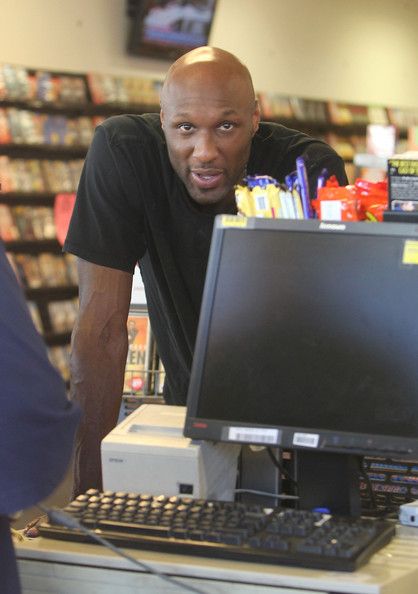 Who knew there were still Blockbusters around...
And it looks like he will be watching these movies and eating this dinner solo dolo, because reportedly, Khloe still won't allow him to stay at their home due to his alleged drug habit. They chit chatted after his arrest, but he was soon shown the door. Especially since Khloe supposedly was never even called about the arrest and she had to find out online.
The more we hear these leaked inside reports, the more this appears to be Kardashian/Jenner sources leaking it all.
TMZ (of course) reports:
Our well-placed sources say Khloe has laid down the law -- Lamar can't live at home until he completes rehab -- which he's been unwilling to do since his addiction spun out of control.

Khloe has kicked Lamar out before, but we're told this time she's vowing not to fold ... and Friday's DUI bust was the last straw. Our sources say Lamar didn't call Khloe or his lawyers after the arrest. They found out when TMZ broke the story hours later. Khloe was pissed.

Khloe and Lamar did spend time together Saturday at their home -- but Lamar was sent on his merry way after 4 hours of jawboning about his addiction to crack and other drugs.

As one source said ... they're still at an impasse and the prospects of saving their marriage are "grim."

Well...
Photos: Pacific Coast News