MADE IN AMERICA FEST DAY 2: Solange, The Carters, Amber Rose, Miguel & Kendrick Lamar TAKE OVER
Sep 02 | by Natasha
We've got the full recap in pics and video from Day 2 of Bud's Made In America Festival. Check out Amber Rose cheering on her new hubby and snapping pics with Mrs. Carter, Solange rocking the stage, and Miguel doing what he does best....
After shutting down the stage Saturday night at Day 1 of Budweiser's Made In America Festival, Beyonce stayed in Philly to watch her little sis Solange rock out for the crowd on Sunday.
But the Carters were first spotted arriving with their baby girl Blue backstage.
The twosome were spotted backstage having a cute sisterly chit chat after Solo arrived with brother-in-law Jay-Z and her man Alan:
Her son Julez was right there to watch moms too after taking in Calvin Harris.
And Jay, Beyonce, and Steve Stoute all watched the show from the VIP section.
Solange looked great on stage in a cute mixed print shirt and skirt.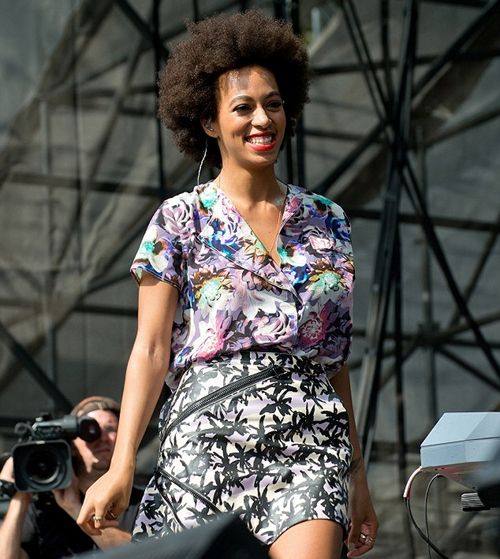 And Solange got her semi-twerk session on right before she went into "Bad Girls":
Meanwhile, Amber Rose was there...with an upside down cross on her head...to cheer on her husband Wiz Khalifa.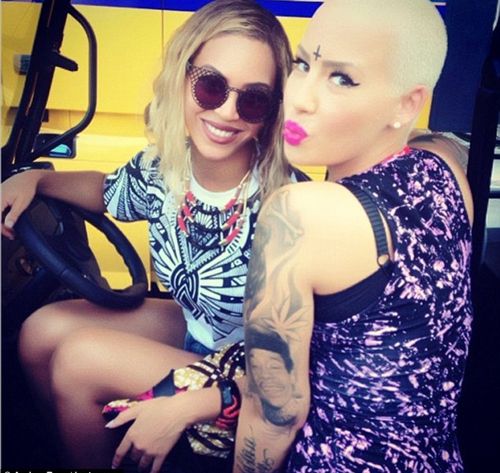 She snapped a pic with Bey backstage (check out this short vid of them chatting it up) and then took in the show from the side of the stage:
These ciggies...
Wiz even brought her out on stage. How cute:
And Miguel killed the stage as well doing what he does best: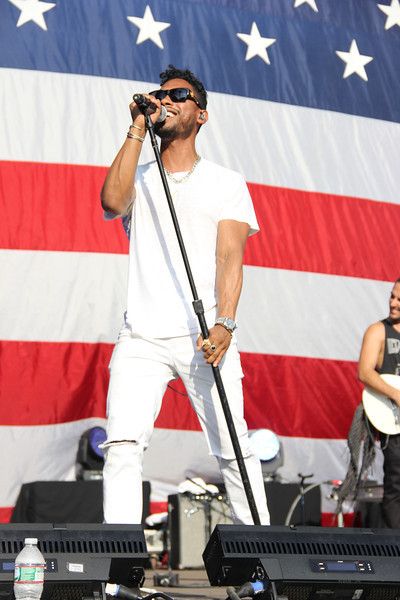 Nice.
And here's Kendrick Lamar's whole set from Sunday. It's worth it.
Photos: Splash/Amber's IG/BeyLite's IG/AjonBrodie.com