MUSIC FAB: Janelle Monae's "Givin Em What They Love" Ft. Prince + Wale's "Clappers" Ft. Nicki Minaj & Juicy J (VIDEO)
Sep 03 | by _YBF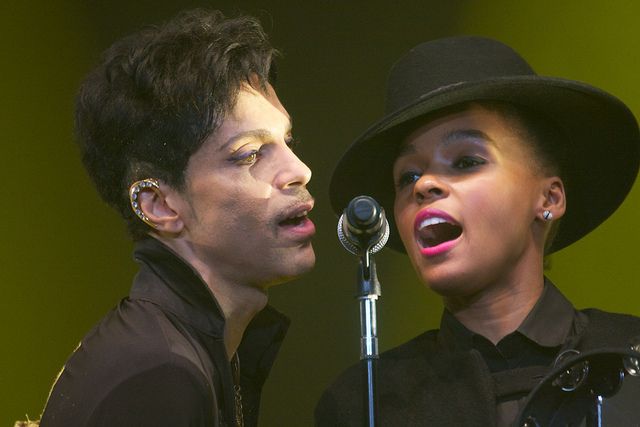 The highly anticipated collaboration from Janelle Monae and Prince has been revealed. Listen to "Givin Em What They Love" inside and watch Wale's video for "Clappers" featuring Juicy J and Nicki Minaj.
While heavily promoting the release of Electric Lady (in stores September 10th) Janelle Monae has been pretty secretive about her collaboration with Price.....but now it's here! The track "Givin Em What They Love" ft. Prince, was first mentioned in a Billboard cover story a few months ago where Janelle said,
"I had a chance to produce an icon. It's not every day that he collaborates. I'm honored and humbled that he trusted me. He is forever my friend, and I am forever indebted. I can't say too much else about it."
Now, we the listeners can weight in and give our thoughts on JM teaming with the icon. Was it worth the wait? We think so.
[EMBEDDED AUDIO REMOVED BY AUTHOR]
In case you missed it.....
We are enjoying the marketing campaign that Janelle and the Wondaland team have created. Check out her latest viral offering above...
And in new music videos.....
In "Clappers", the latest offering from The Gifted disc, Wale teams up with Nicki Minaj and Juicy J for a video clip that pays homage to chicks with big rear ends. Because the clip is full of "Clappers", we'd consider it NSFW. Enjoy!
Photos via North Sea Jazz Festival 2011