SHOTS FIRED: Lil' Kim STINGS Lil' Wayne On Twitter For Mixtape DISS + Miley Cyrus Says She "Made History" With Twerking At VMAs & Y'all Are Overthinking..
Sep 03 | by _YBF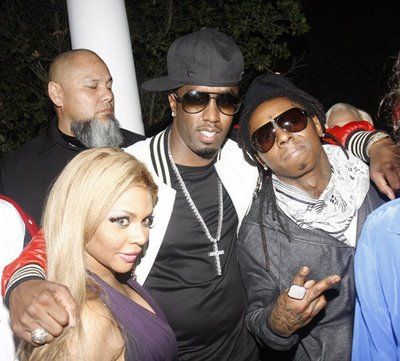 Rapper Lil' Kim has fired shots at Lil' Wayne over a diss from his latest mixtape. See what she said inside and watch Miley Cyrus defending her twerking and explicit VMA performance.....
Over the weekend, Lil' Kim and her protege Tiffany Foxx took to Twitter to voice their displeasure over a diss from Lil' Wayne's latest mixtape Dedication 5. So what did Weezy say? On his "Pure Columbia" track, Weezy has a line that goes,
"I done lost a couple h–s, but I'm still a pimp. Just changed the face of my Rollie, shout out Lil' Kim."
Now....you know how sensitive Kim is about her face! Once she got wind of the comments, she attacked Weezy's sexuality and hinted that she'll be throwing more jabs on her own mixtape.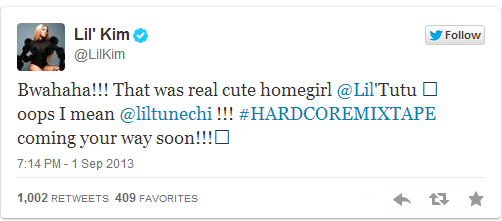 Then....Tiffany Foxx jumped in the mix.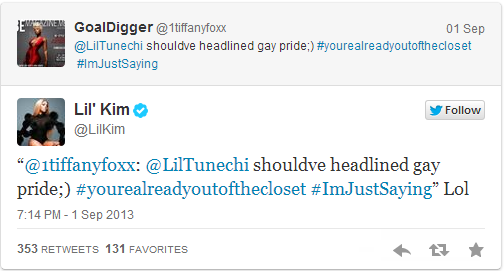 But it didn't end there.
Once Nicki Minaj got wind of Kim's comments, she posted this message on Instagram.....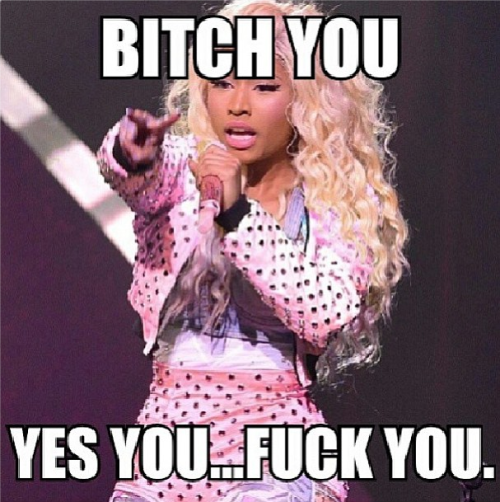 "#UglyBtchsAlwaysMad #JealousAndBitter stay off da kid page please ugly gang!!!! Ur miserable. We get it!!' Fuq!!!!!!!"
She attempted to make her caption sound as if it was for random haters, but we already know....
For his part, Lil' Wayne hasn't responded to Lil' Kim on social media, but then again, he's already said enough.
In other news......
Miley Cyrus sat for her first interview, since her VMA performance, where she defended her antics and her twerking (which so many folks, including Big Freedia, have blasted). Miley said,
I don't pay attention to the negative because I have seen this play out. How many times have we seen this play out in pop music?

'You know now... you know what's happened. Madonna's done it, Britney's done it. Every VMA performance, anyone that performs...that's what you are looking for.
So what does Miley say to critics?
'They're over thinking it. You're thinking more about it than when I did it. Like I didn't even think about it because that is just me."
Oh, and she believes she was making history. She daid her and Robin Thicke kept telling each other, "You know we're making history right."
Hmmm.....it's interesting that Miley admits that she didn't put much "thought" into her performance and the connotations of her behavior. We chalk that up to "white privilege". A privileged blonde former Disney chick, like Miley, never has to think about the implications of their actions when it comes to misappropriating Black culture. Must be nice.....
Photos: Nicki Minaj's IG