Solange & Jessica White & More GET FAB For 3.1 Phillip Lim X Target & Lexus Fashion Week Events
Sep 06 | by Natasha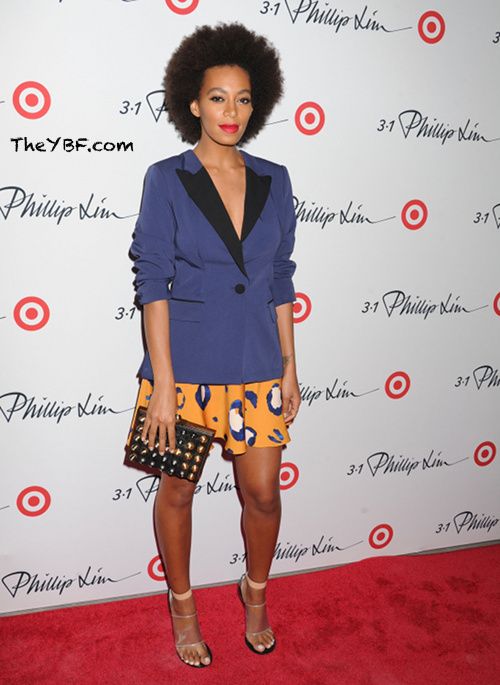 As New York's Fashion Week continues, we've spotted Solange Knowles, model Jessica White, and John Legend with Chrissy Teigen posing for pics. See where the fab folks were inside....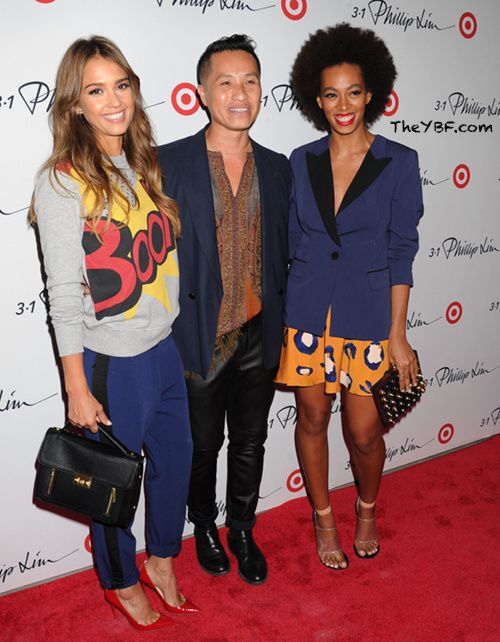 Fashion maven Solange Knowles was spotted posing on the red carpet for the 3.1 Phillip Lim for Target Launch Party held at Spring Studio in New York City. She took a few flicks with actress Jessica Alba and designer Phillip Lim.
While on the red carpet, she spoke to VanityFair.com about how she chooses her outfits,
It's grab and go, and it's trial and error. With a lot of choices that I've made, I look back and say: You took it too far. But you learn over time what works for you. I'll be honest, I look at photographs and I try to develop a sense of what works on the carpet versus what works on a show versus what works at a gallery event. It's all about the environment, about the space that you're in. Even if you have that confidence to rock whatever you want whenever you want, you want to be a bit appropriate. If I'm D.J.'ing, then I'm going to go completely wild and blend in with all of the artwork in the space. If it's a more streamlined thing, then I try to be event-appropriate.
And at another NYFW event.....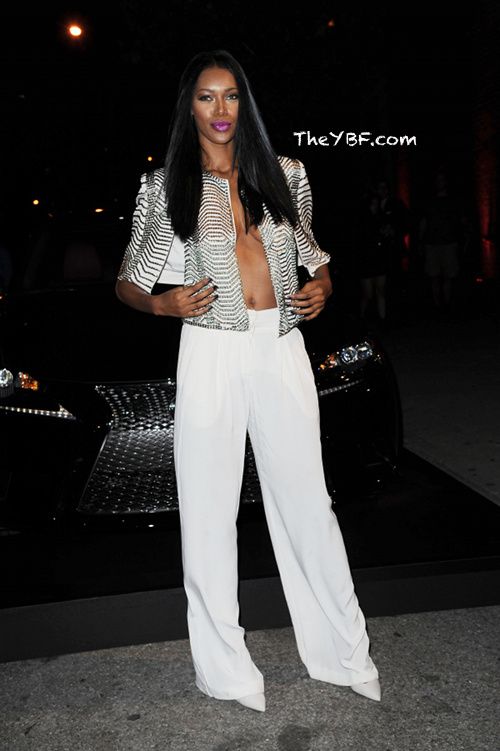 Model Jessica White went braless for the Lexus Design Disrupted event in New York City.
The freespirited model has been showing TONS of skin at NYFW as we've seen her bosom, legs and arms at various events. We see someone is very proud of their workout routine...and we're not mad!
And you'll recall that she's still working on a reality show for the Style network!
Also at the Lexus Design Disrupted Fashion Event........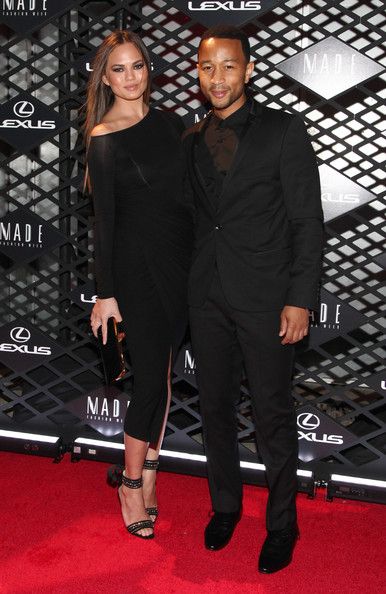 Soon-to-be-wed power couple John Legend and Chrissy Teigen looked amazing on the red carpet.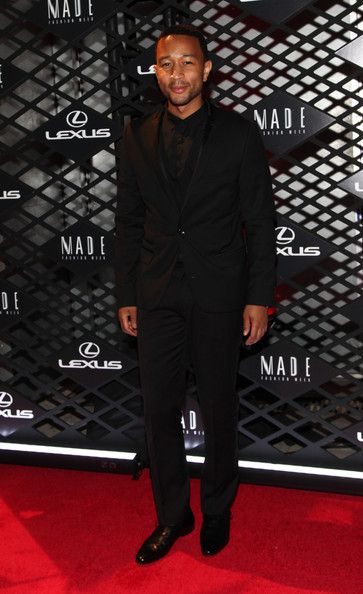 John is riding high on the charts with his Love In The Future disc and is prepping for an upcoming tour with Tamar Braxton (starting October 20).
Photos via Taylor Hill/Getty Images North America/Jennifer Graylock/INFphoto.com /Kristin Callahan/ACE/INFphoto.com