"Boardwalk Empire" Star Michael K. Williams -- "There's Nothing Wrong With A FAT Ass!"
Sep 08 | by Natasha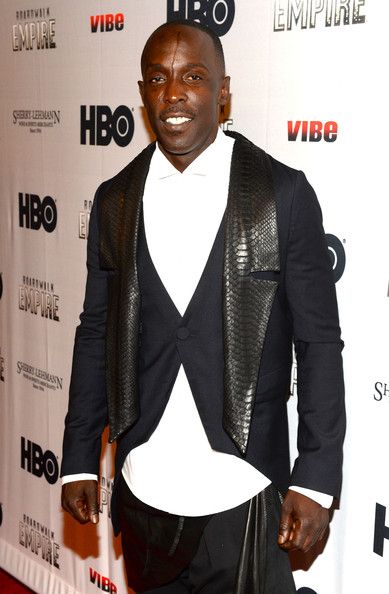 A little something for you "Boardwalk Empire" fans! TheYBF.com was on the scene at Diddy's big "Boardwalk Empire" premiere party in Hollywood this weekend. And we've caught up with the show's star Michael K. Williams. And he dished on what to expect from his character this season and what he loves about a woman....
At the Carondelet House this weekend, HBO star Michael K. Williams stopped by and told us what we can expect to see from his character, Chalky, this season on Boardwalk Empire.
"You're going to see Chalky go through some changes this year. He's usually focused, on point. Always on top of his game. This year he gets sloppy. His dream comes true, he gets the club, but the pressure of the business and everything, he doesn't handle it too well. He gets side tracked by a beautiful woman that causes him to make some bad choices. Always..."
And he even shared with us his thoughts on whether women look better now or back in the 20s (era where the show is based).
"I think women look good in every era. What I find beautiful is usually not what's on the outside... But a phat ass does help. A phat ass is always a bonus!"
Can't even be mad at this man for that answer. His days of "The Wire" never seem too far in the past.
In other news, MK is making sure he keeps that work flowing. He has signed on as supporting cast of the new Robocop reboot with Samuel L. Jackson, set to hit theaters next year.
He revealed to us after posing it up with Diddy, Russell Simmons and co-stars Erik LaRay Harvey & Margot Bingham:
"The reboot is really awesome. Great cast again. It's the same story but with a different twist. It's dealing with something that's going on right now. Which is the topic about drones so we touch on that. But its the exact same story with a different tone to make it current."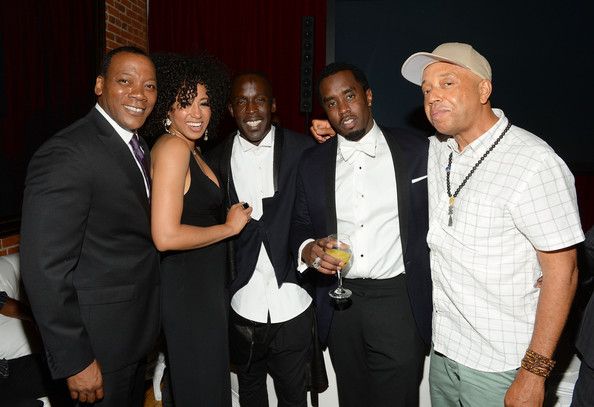 Both tonight's premiere and his new Robocop reboot should be must-watch material. Congrats Michael!
The Randomness:
1. Bruno Mars confirmed for 2014 Super Bowl! STORY
Photos: Getty, L.A. Correspondent: Lauren Smith