Jennifer Hudson Rocks MANHATTAN MAG, Says She's NEVER Touched Alcohol Or Drugs + Eminem Makes "Unexcited" ESPN Appearance
Sep 08 | by Natasha
Jennifer Hudson is rocking the cover and pages of the new issue of Manhattan Magazine. Check out her hot pics inside, plus Eminem acting...himself...on ESPN Game Day while promoting his upcoming album...
Jennifer Hudson wants you to know she's a good girl. Like, a really good girl. In the new issue of Manhattan Magazine that she's covering in sexy glam fall looks, she revealed that she's never even touched alcohol or drugs.
Not even a sip-o-wine though? Damn. But that's a good look on the drug things. We don't want that.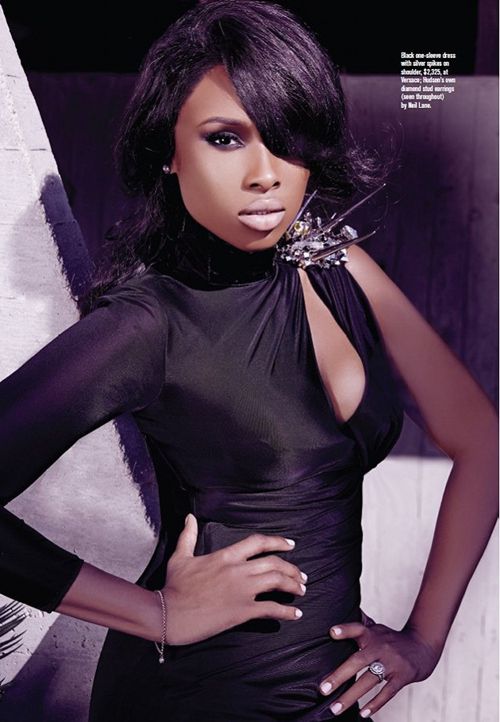 Rocking trench coats and form fitting dresses, the sophisticated mom of one is still gearing up for her wedding to David Otunga and also 2 big movies.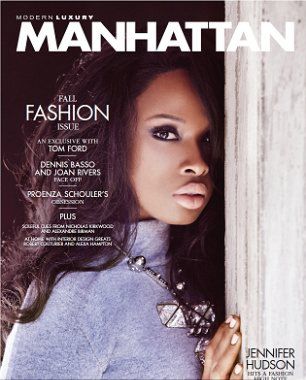 On playing a heroin addict in The Inevitable Defeat Of Mister & Pete:
'It terrified me to play that part because I had no reference point,' she told Manhattan magazine. I'm 31 and I've never, ever, ever had a drink or done a drug in my entire life. I stick with Diet Coke and Crystal Light and water.'
On playing Winnie Mandela in her upcoming film of the same name:
'It was intimidating to play Winnie after seeing how much she means to the people there,. To some she's an angel and to some she's Satan, but either way, woo! The strength that woman possesses is amazing. We put so much into the story, and it took a lot out of us.'
As for someone who can't make the same statement about drugs and alcohol:

Rapper Eminem made a rare appearance on live tv. He hit up ESPN College Football Primetime on Saturday and chatted up the commentators. He also was there to premiere a sneak peek of his upcoming video for Berzerk.
Some folks thought he was acting a bit odd, but we think he was just being Em. And if he's trying to promote "Berzerk", this is the way to do it.
Check out Detroit Lions stan Em saying how he's excited about NOTHING with his upcoming Marshall Mathers LP 2 album and why he loves this particular commentator.
Photos: Gomillion & Leupold