VIDEOS: Darius McCrary's "Get It, Get It" VIDEO + Former NBA Players Stephen Jackson & Steve Francis' Club Altercation + Andre Leon Talley Says Russell Simmons Should Be BANNED From The Front Rows Of Fashion
Sep 12 | by _YBF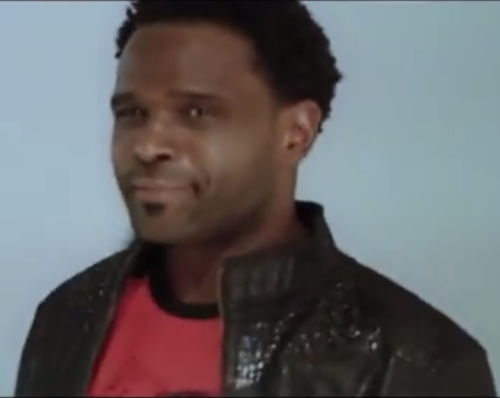 In our video roundup, we have the latest (and unfortunate) single from actor Darius McCray called "Get It, Get It" and footage from an altercation between former NBA players Stephen Jackson and Steve Francis. Also, watch Andre Leon Talley explain why Russell Simmons should be banned from the front row at fashion week.
In his latest single, former "Family Matter" star Darius McCrary (who's currently starring on the FX series "Anger Management) has released a single and music video for his song, 'Get It, Get It.' During a recent interview, he explained his foray into music saying, "Music is huge in my life. I've been doing music all my life. Acting is what I call the wonderful accident that God placed in my life."
Apparently this was Darius' version of sexy. We're not too enthusiatic about the song and truth be told, he looks like he carries a medical marijuana card and had taken a lot of "medicine" before and during the video shoot. But we're not judging....
And in club foolywang........
At the (26:23) mark of a video of what looks like someone trying to get a reality show, supposedly taken in August, two former NBA players, Stephen Jackson and Steve Francis, appear to be involved in a drunken club altercation. We're not sure what happened between the aspiring rappers (sigh), but the tape shows Stephen choking Steve.
After the choking incident, cops were called and they put a CLEARLY intoxicated Steve in handcuffs and escorted him out of the building. We guess it's the sad ballad of an ex-ball player.
And in interviews....
Andre Leon Talley talked to The Grio about the "politics" of sitting on the front row of a fashion show saying, "I think anyone that is a person of achievement on the front row that has achieved a great deal, be they black or white, is a good thing."
But when it came to placing Russell Simmons on the front row, Andre took issue with the recent Harriet Tubman sex tape scandal and said Russell should be banned from the front row!
"I don't think Russell Simmons should be seated on anybody's front row this week after having done that disgusting Harriet Tubman sex tape. He is a man of great achievement. He is a great philanthropist….why would he think it would be an honorable thing to do? He said he thought it was funny. That is not funny it is outrageously disrespectful to the legacy and history of Harriet Tubman and to the struggle."
Mr. Andre Leon Talley has spoken.