BREAKUPS: Columbus Short's Wife Tanee McCall-Short Files For Divorce & Demands SOLE CUSTODY Of Kids + Elle Varner Splits From Baller Iman Shumpert
Sep 13 | by _YBF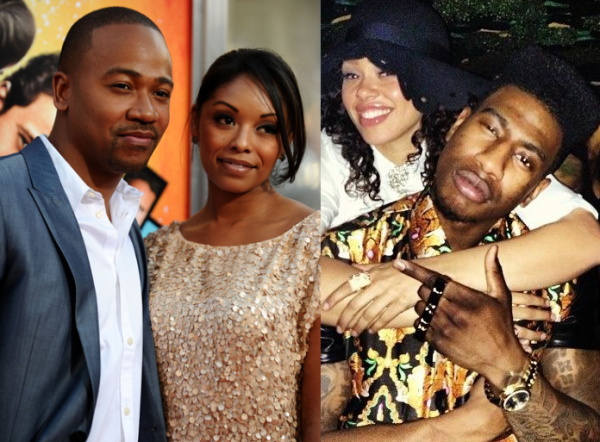 In the game of love, Columbus Short and wife Tanee McCall-Short have joined Elle Varner and baller Iman Shumpert as its latest casualities. Find out more about the breakups inside....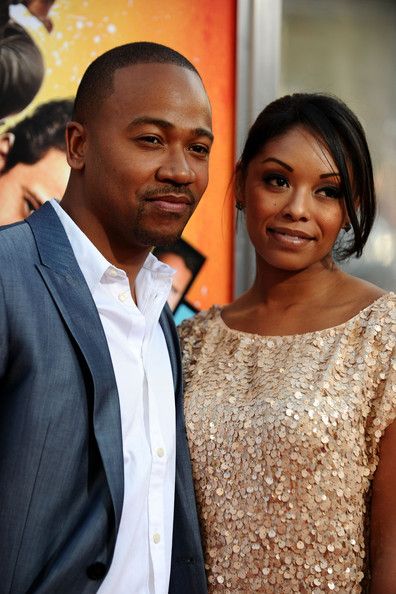 At age 30, "Scandal" star Columbus Short is headed to divorce court for the second time! According to Radar Online, the actor's second wife, dancer Tanee (Tuere) McCall-Short, filed for divorce in Los Angeles on September 11. She's seeking sole legal and physical custody of their daughter, Ayala, 19 months, as well as spousal support and ALL of her legal fees.
The actor's first marriage to Brandi Short ended during the eighth month of her pregnancy after he had a brief fling with Britney Spears. Yes.....THAT Britney Spears! In 2004, he told STAR (via EW) magazine,
"It's true I slept with Britney, [but] we never had sex because another person was in the room at the time. 'We shared a bed and were really close,kissing and hugging. The chemistry was magical... our feelings were so strong.

Britney's mom, Lynne, stepped in to prevent that as soon as our feelings started to develop. It would be fair to say Britney caused major problems in our marriage. Sadly, we're now getting divorced."
MESSY. We hope Columbus has picked up a few tips from Olivia Pope on cleaning up his own "Scandal". And does this divorce explain why Columbus was missing at the begining of this year during all the "Scandal" promo on both coasts?
In other breakups....
"Refill" singer Elle Varner has announced her split from NY Knicks baller Iman Shumpert, via her Twitter account.
Although Elle isn't answering questions, she hinted that the glare of the public eye was putting a strain on her relationship during a recent interview with VIBE.
"Making a relationship public draws a lot of scrutiny. It makes you think about something you were never thinking about before so I don't know if I would advocate public relations to folks but hey, it is what it is. We're good."
For his part, Iman has been silent about the breakup on his social media platforms.
Oh wells....

Photos via Elle Varner's Twitter/Getty