WHAT HAPPENS IN VEGAS: Nas CELEBRATES His 40th BIRTHDAY + Diddy THROWS A VIP FIGHT Party!
Sep 16 | by _YBF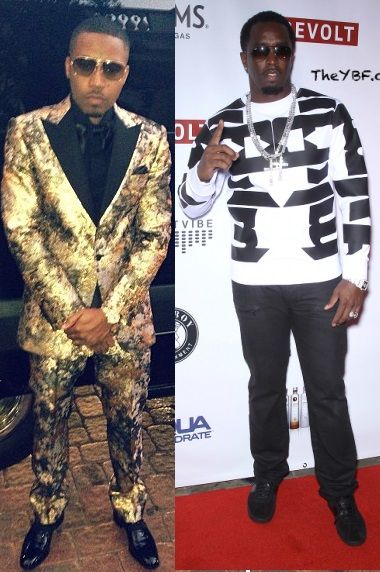 Hip hop legends Nas and Diddy both threw huge parties in Sin City over the weekend. Find out what the fellas were celebrating inside and see pics of celebs like Dave Chapelle, 2 Chainz and more inside......
Nasty Nas celebrated his 40th birthday with a celeb-studded party at Tao Nightclub on Saturday night.
He tweeted, "No f*cks given... Headin to the fight then to my official 40th birthday party at Tao!! #nas40thbirthday"
Dude looks like a golden hunter. But it's all good..he's cute enough to play it off.
Shortly after the Floyd Mayweather bout, Nas headed over to his Hennessy V.S. sponsored party (yes, another one) where "Happy Birthday Nas" was projected on multiple screens and he copped a special birthday cake. The edible type.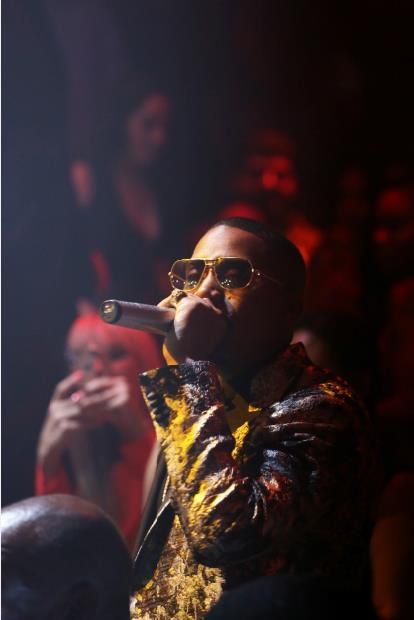 Funnyman Dave Chapelle joined in the festivities as DJ C-La kept the crowd moving and Nas spit a few bars.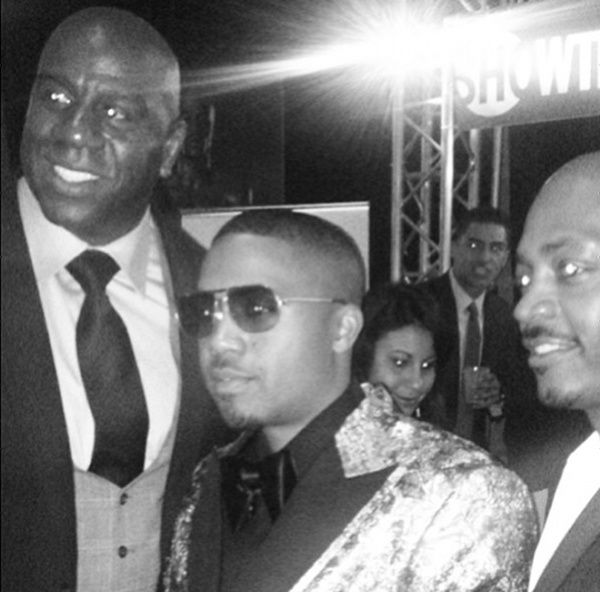 Business mogul Magic Johnson also celebrated with the "Bye Baby" rapper.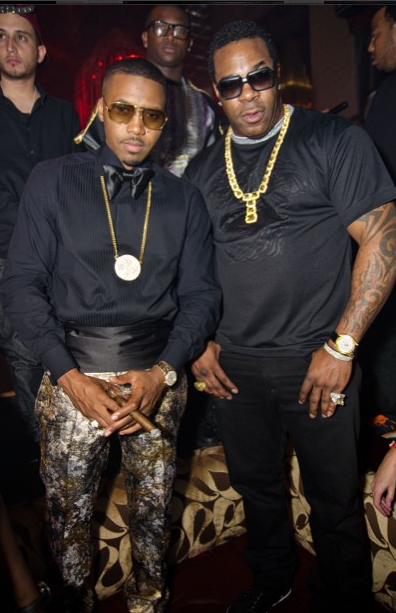 And Mr. Jones posed with Busta Rhymes and said, "Meaningful Reflection, Effective Melodic Simplicity".
Happy 40th Nas!
Also in Las Vegas......
Once Floyd Mayweather was declared victorious, Revolt's very own Diddy tweeted, "VEGAS! Come meet me and @richforever at Club Rain at the Palm NOW!!!! #CirocBoyz"
And dude partied it up all night.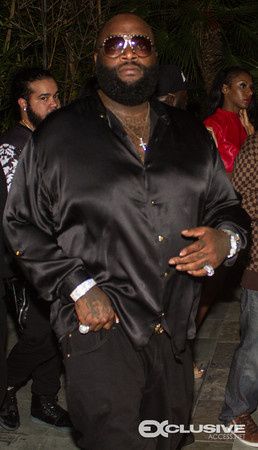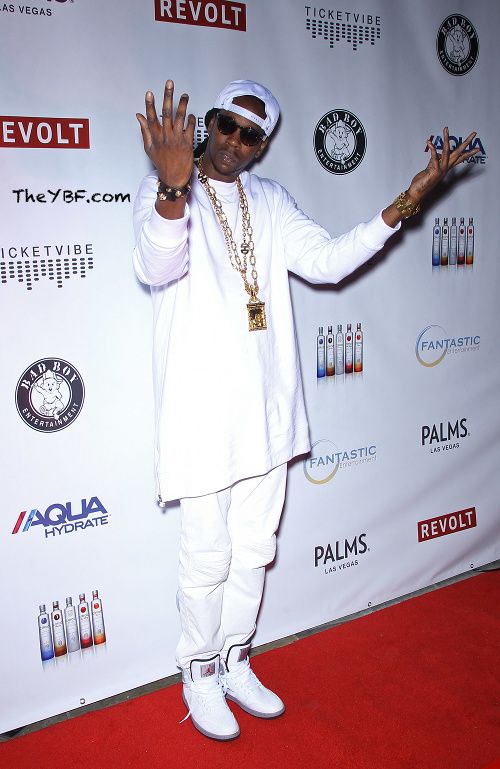 Rick Ross and 2 Chainz joined Diddy and the other CirocBoyz for the festivities. What in the Welcome To The Pearly Gates.....is 2 Chainz rocking?
Rapper Tyga and tv personality Bow Wow were a part of the CirocBoyz crew.
DJ Clue partied with the fellas after the fight.
And rapper Meek Mill got on the mic and rapped a few bars of his hits.
BONUS:
Diddy posted a "ringside" video of himself, Rick Ross, Denzel Washington and Judge Mathis. Y'all know the fellas have to show off that coin. As usual....
Photos via Judy Eddy/WENN.com/Gabe Ginsberg for Hennessy V.S