Drake Gears Up For 5 Borough Takeover After Teaming up With The Game To Donate $22K To Woman After Tragic Fire
Sep 18 | by Natasha
Drake isn't letting the leak of his Nothing Was The Same album this week get him down. He's still on full on promo mode, and he even took time to donate his cash to a family that just suffered a horrible tragedy.
Details inside...
Before its official September 24th release, Drake is taking his promo tour to all 5 Boroughs of New York. Yep, the king of Emo rap is doing a full NY takeover for the fans, and is handing out tix to his concert at Barclay's to one lucky one.
He's calling it "Something For the Fans...", and Drizzy is hitting 5 boroughs to do in-store listening events. Despite the big leak, he's still letting fans preview the entire new album and cop a meet and greet opportunity with him. Nice.
And as for the latest sweet thing Drizzy's done...nope, it's not writing bars for the latest chick that broke his heart. He actually teamed up with his homie The Game to give $22,500 to a woman who just lost her entire family in a tragic fire: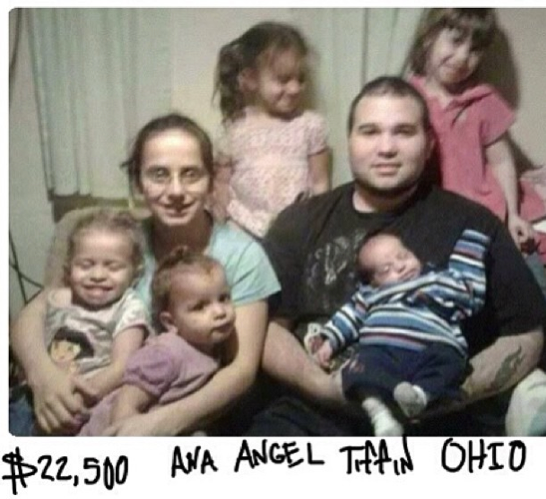 He IG'd the above pic showing Anna Angel with her boyfriend and 5 kids--all of whom she recently lost in a fatal mobile home fire in Tiffin, OH. Anna was at work when she received the call that her entire family died from smoke inhalation, according to the Toledo Blade.
Game wrote, "I can deal with a lot of things but people losing their children is something that kills me every time."
He said the money would be used so "Ms. Angel can afford the funeral costs for her 5 children & boyfriend as well as a point A to B vehicle."
Game and Drake decided to split the donation, which came to a total of over $20K. Such a sad story, and we love seeing rappers being do gooders and giving back where they can.
Photos: Drake's IG