Fantasia Bends It Over In Barbados During Beach Vacay
Sep 17 | by Natasha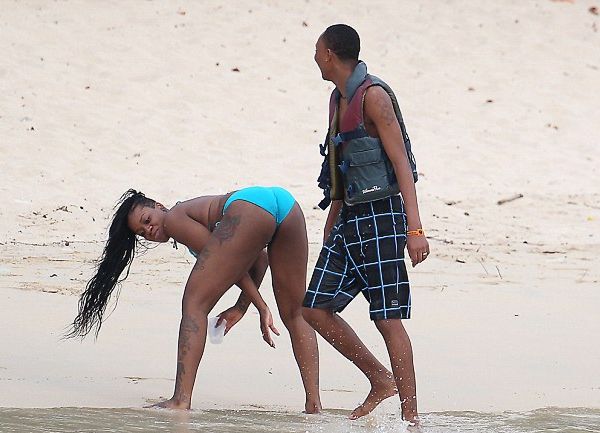 Fantasia's vacaying in Barbados this week. And the "Collard Greens & Cornbread" singer is showing off all that hard work she's been putting in at the gym....and showing off how happy she really is.
Before she embarks on her second Broadway production and the Soul Train Awards in November (where she's nominated for 3), singer Fantasia took some vacation time and hit up the beaches of Barbados this week.
The "Without Me" singer spent time with her friends, fam and team (no baby daddies or exes...that we know of) rocking her bikini and showing off that bod she's been working so hard on.
But first, she had to get in some twerking while the cameras watched.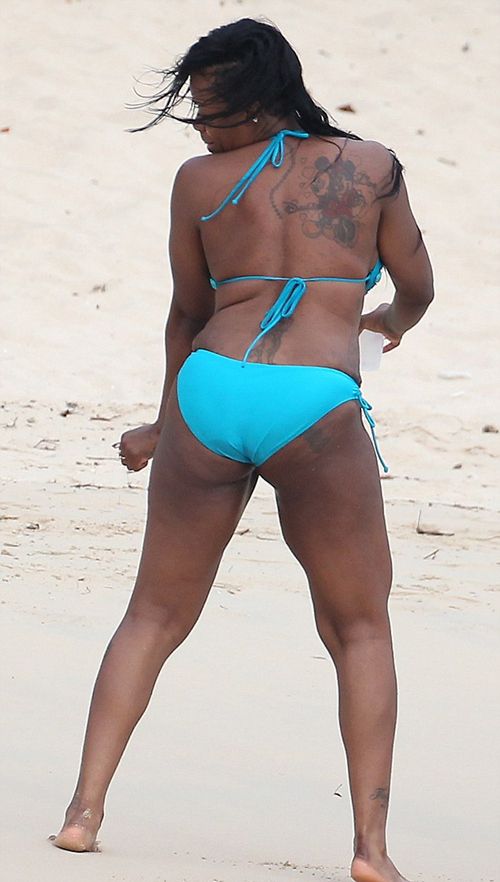 She and her crew took a boat out to the middle of the ocean to jetski and other ish.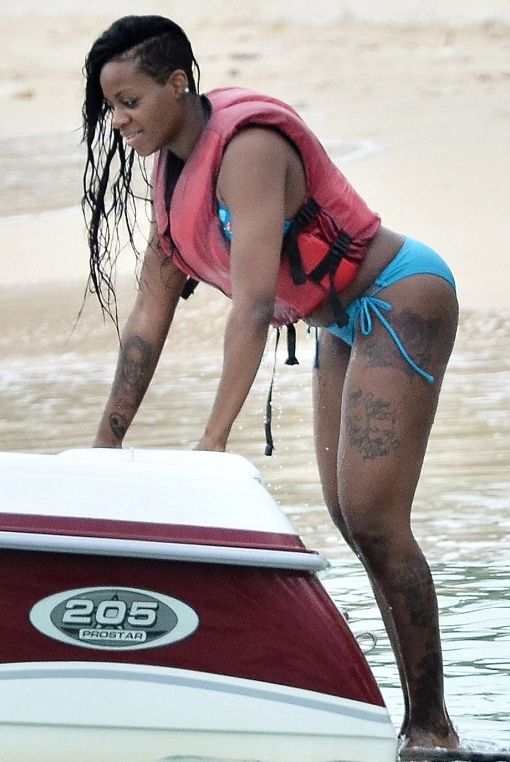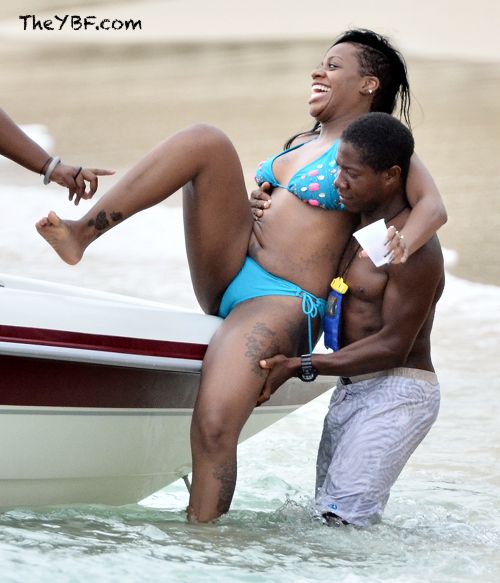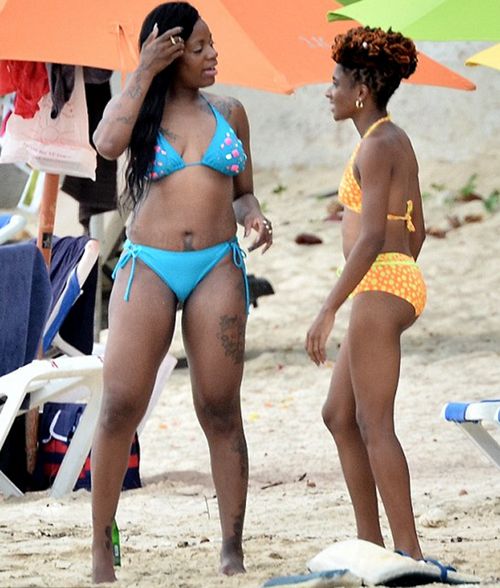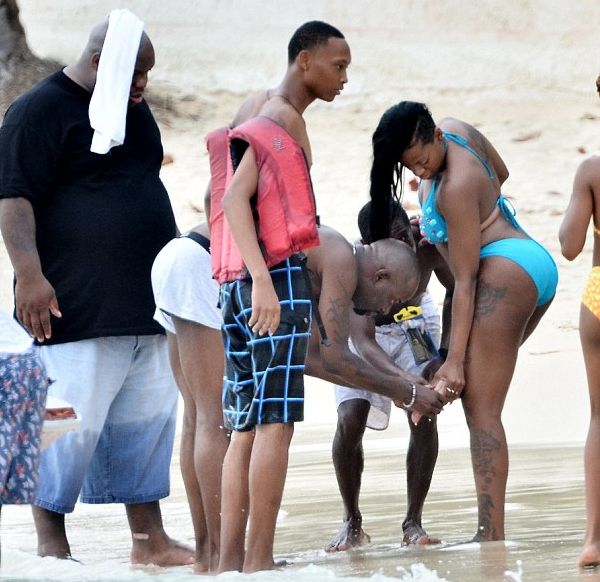 And after all that twerking, drinking, jet skiing and whatever else, Fanny got something caught in her foot and 20 people from her entourage swooped in to check it out. Very likely a rock...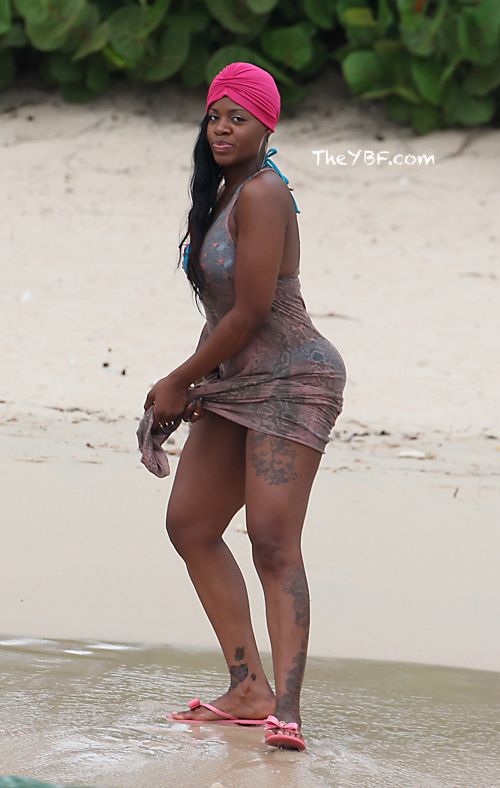 Do you Fanny.
Photos: Splash
The Randomness:
1. Alicia Keys has remained mum about throwing a party for her hubby Swizz Beatz at the wrong damn house in the Hamptons. STORY