SNEAK PEEK Of "RHOA" Season 6: Porsha Stewart Says "Kordell Didn't Want ME Physically!" + Nene Leaks CONFRONTS Kenya Moore
Sep 18 | by _YBF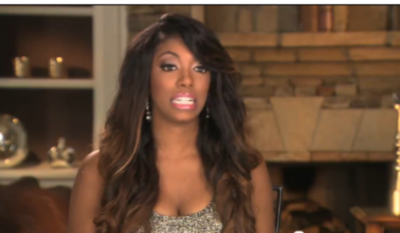 BRAVO has released a sneak peak at season six of RHOA and it looks like Porsha 2.0 will be one of the highlights. See Phaedra, Kandi, Nene, Kenya, and Cynthia inside.....
The sixth season of "The Real Housewives of Atlanta" kicks off BRAVO's November premieres on Sunday, November 3 at 8pm ET/PT with an interesting mix of storylines. According to the press release:
"...NeNe relishes being Gregg's new wife again and settles back into Atlanta after a year of living in Hollywood. Recently engaged Kandi attempts to get closer to the altar with fiancé Todd, but faces unexpected roadblocks along the way. She also adds to her growing entertainment empire by producing her first ever musical production, a project which brings all of the ladies together in very surprising ways. Soon-to-be-divorced housewife, Porsha, faces major setbacks in her life, yet continues to fight valiantly to get back on top.

Meanwhile, Kenya battles her landlord over an impending eviction and delves into her family's history, hoping to unlock the secrets from her childhood. Always on the go, Cynthia faces challenges of raising a teen daughter and is surprised by others that are not supportive of her choices. Phaedra resists slowing down with baby number two and studies nonstop to get her mortician's license while supervising Apollo as he tackles remodeling their new home. The stress on their marriage shows when Apollo's opinion isn't always aligned with his whirlwind wife's ideas."
What stands out most is the transformation of Porsha, whom we'll call Porsha 2.0. Since first season, Porsha has mastered the art of "shade". During her confessional, she looks at the camera and says "Kordell didn't want me physically", then she POLITELY goes on to question exactly "what does he want?". Well done Miss Stewart! You don't need to raise questions about Kordell's sexuality....we'll do it for you.
In other Porsha 2.0 news, she gave her advice on looking finding Mr. Right (now that she knows exactly how to spot Mr. Wrong) in the October issue of Sister 2 Sister:
"I think a woman should look for a man who they feel they can trust and who has their best interest at heart. The way that you'll know if a man is equally yoked to you is if your purpose in life is aligned with his," she said. "A lot of people get married and don't know what their purpose is. Because a lot of people don't know how to be still, stop their thoughts, stop their wants, and try to listen to hear what God wants them to do, and once He tells you what He wants for your life, you have to trust that and move on it."
Pick up the latest issue of S2S now. And watch the new trailer of "RHOA" season 6 here:
The new season of R"eal Housewives of Atlanta" premieres on Sunday, November 3 at 8pm ET/PT on BRAVO.