IN CASE YOU MISSED IT: Solange Talks Style, Hair & Parking Lot Pimpin' On "106 & Park"
Sep 19 | by Natasha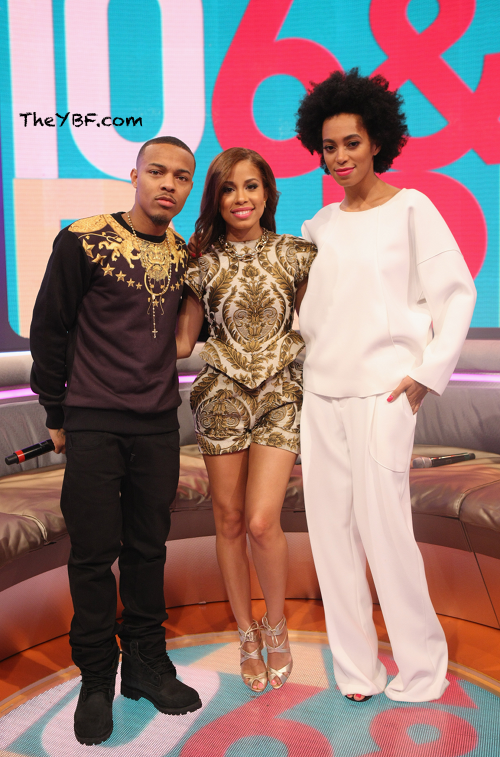 Solange Knowles brought her fabness to the "106 & Park" stage last night and reunited with her back-in-the-day movie co-star Bow Wow. And we learned about her hair opinions, her most unstylish moments, and the inspiration behind "Lovers In The Parking Lot" & Saint Records...
Johnson Family Vacation stars Bow Wow & Solange reunited for last night's episode of "106 & Park" where Solo premiered her "Lovers In A Parking Lot" video.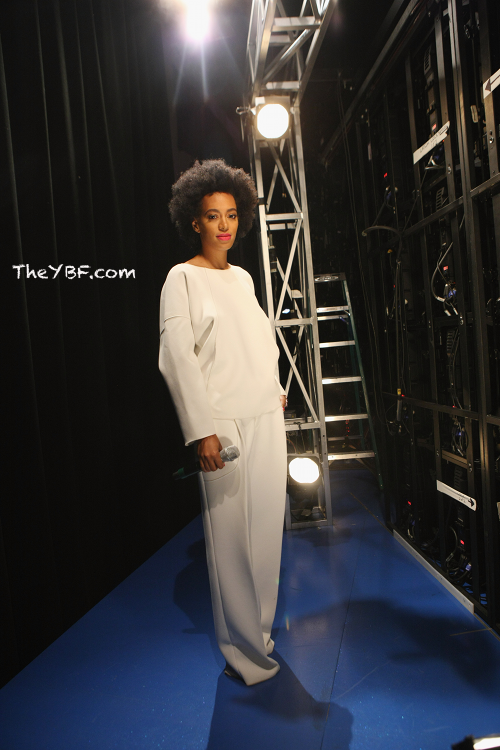 The YBF chick kept it fabulous in an all white chic look, so it was only right to ask how she does it so effortlessly.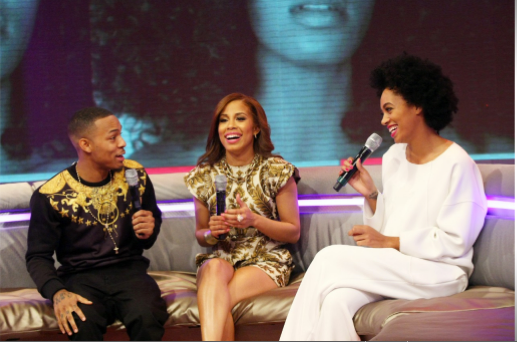 When asked about being a fashion icon, she brushed it off saying she's nobody's icon (we kinda disagree with that). And even revealed her not-so-stylish moments when she's not "on".
"When I'm taking my son to school in the morning, I look like boo boo. You can make sweats cute but I don't even try. In fact, a lot of the times, this is so trife, but I try to sleep in whatever I'm taking him to school in."
As for that one thing that gets on her nerves:
"When I'm going through the airport and I have to do the scanner. It gets on my nerves because I don't know what all they scan. But I just imagine some perv looking at the whole system and it really freaks me out."
On the inspiration behind her self-directed "Lovers In The Parking Lot" video shot back in Houston:
"The song has reference to lovers in the parking lot. It's a very southern thing that existed back in the day. You went with your boo and parking lot pimped. If you were single, you just parked your car and got as many numbers as you could. So it was a reference to that adolescent love affair there."
Check out her interview with Bow Wow and his guest co-host Keshia Chante below:
Backstage she revealed the inspiration for her Saint Records label name (her love for New Orleans) and her style evolution (she says she still carries her rebellious teen looks a little).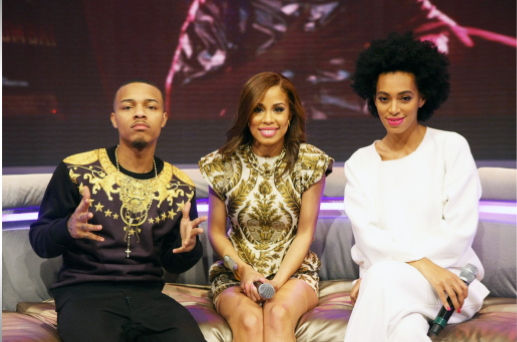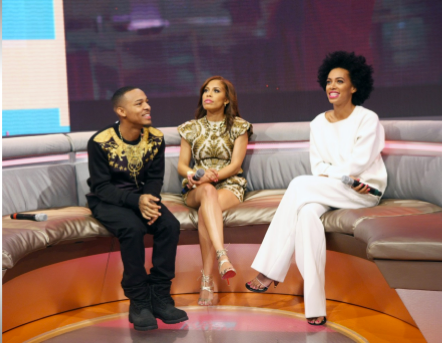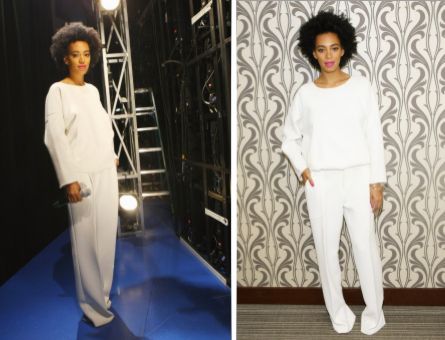 Solo's True EP is available now.
The Randomness:
1. Jay-Z's stock in Barclays Center, which he has to sell due to his Roc Nation Sports company, will likely be worth $1.5 million. Story
Photo: Bennett Raglin/BET/Getty Images for BET