Drake Reveals His Dating History With Certain Celeb Chicks On "Ellen" + Rihanna & "Pour It Up" Video Director Are Beefing...Will Video Get Shelved?
Sep 20 | by Natasha
Drake revealed all--kinda--about the celeb chicks he's been rumored to have had some type of relationship with. So Ellen Degeneres played her tamer version of "Smash Or Pass" with the rapper on today's episode of her talk show. Check it inside, plus the drama with Rihanna's "Pour It Up" video...

Wondering who Drake really smashed in Hollywood? Well he gave folks the tame version of his black ook today on "Ellen."
If you can't sit through the vid, here's what he revealed:
Rihanna--They had their moment and he will always have love for her.
Nicki Minaj-- Loves her with all his heart but never had an intimate moment.
Tyra Banks--Went on one date to Disneyland...in disguise.
Kim Kardashian--"No, no, no. Come on now!"
Kat Dennings (of "2 Broke Girls")--I've always had a huge crush on her so she obliged me with a dinner date.
Drizzy also performed his newest single off his upcoming Nothing Was The Same album (9/24), "Hold On, We're Going Home." By the way, he also pused back his tour kickoff date to October 18th.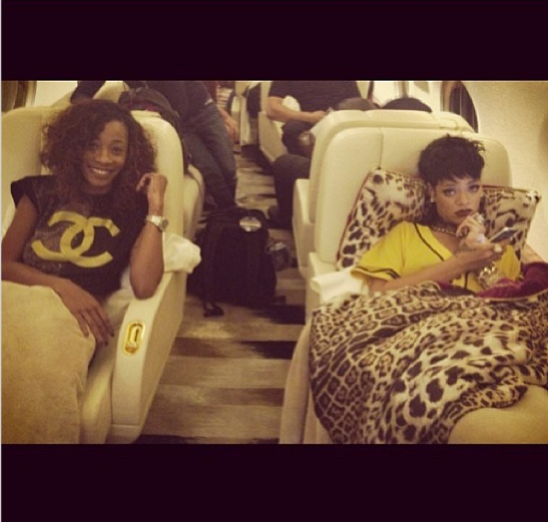 In other music news, Rihanna is having more issues with releasing her "Pour It Up" visuals. The strip club/any club anthem seemed to be getting the raunchy treatment via IG pics Rihanna and her bestie Melissa posted a while back from the set. But the director, Vince Haycock, apparently isn't having it.
He tweeted the understandably impatient Navy the other day:
"Rihanna fans, I'm no longer involved in the #pouritup video. I took my name off the project due to creative differences. #stopharassingme"
And y'all already know RiRi responded.
"@vincehaycock luckily none of that matters, just take your name off the check while u at it! Whatever your issue is leave my fans out of it. #butthurtniggaAlert,"
Bloop. We also heard a while back that Melissa would be involved in directing as well. We guess maybe that didn't go over so well...
Ri just wrapped shooting a new video, for "What Now", in the Philippines.
PHOTO: RIH'S IG