ALL The Braxtons & More Celebrate Towanda's 40th "School Daze" Birthday In ATL
Sep 21 | by Natasha
Towanda Braxton is the big 4-0. And the fab Braxton sister had a big party at Compound in ATL last night with all her siblings, fam and friends. Check out the themed out fun that had everybody trying to get into the invitation only party...
Towanda's 40th birthday extravaganza was a tribute to Spike Lee's 1988 cult classic "School Daze." So you already know, 80's gear and the NPHC was in full effect...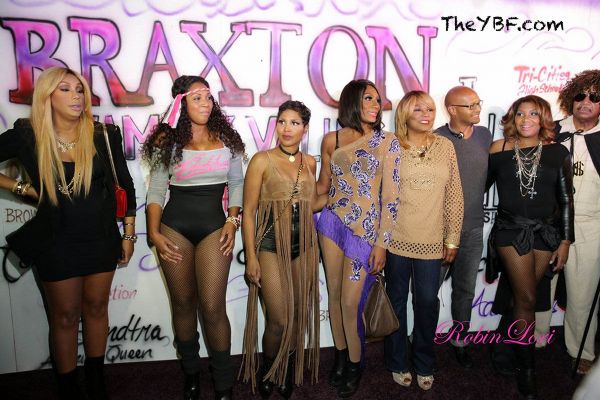 Tamar, Trina, Toni, Traci and Michael were all there to support their sis. And so was Mama Evelyn & Papa Braxton, who seems to LIVE for a themed event.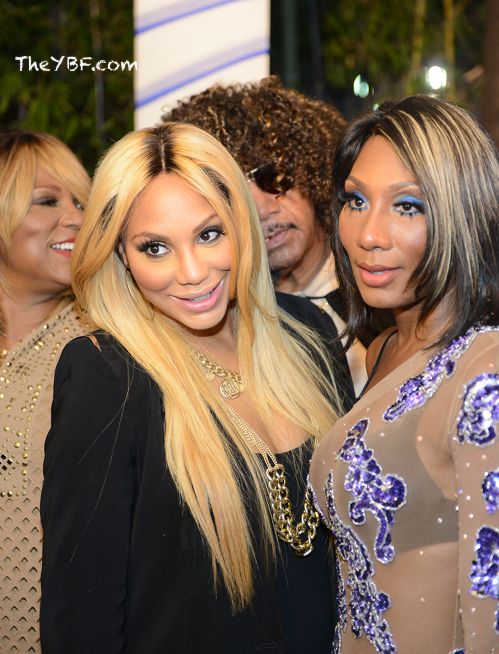 Tamar kept it pretty while posing it up with her sisters. And Traci is looking fantastic these days by the way. The birthday girl and that sheer jumpsuit....can't even be mad with that body.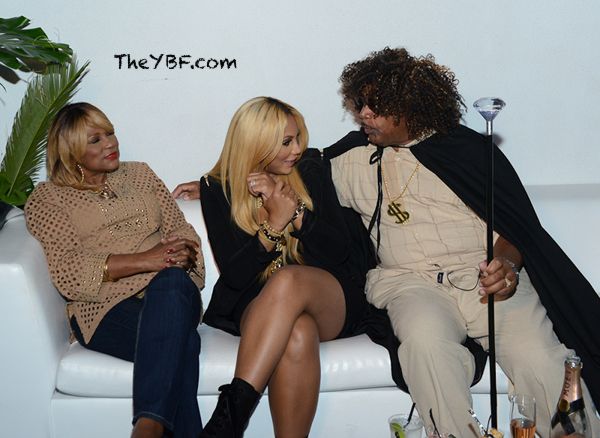 Ha.
Apparently, Trina & Gabe are still going strong. Who knew? Can't wait to find out about Traci's husband alleged child he had outside their marriage though...
'
Nivea was there looking like a throwback Raven Symone. Hoping that's not a camel toe...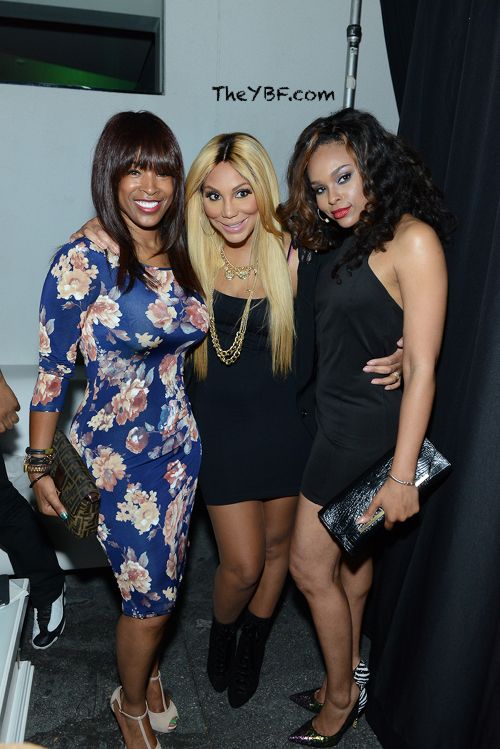 Tamar posed it up with her girls Demetria McKinney and Sabrina Rowe.
Jamie Foster Brown put on...this.
Toni looked cute while celebrating with her younger sis.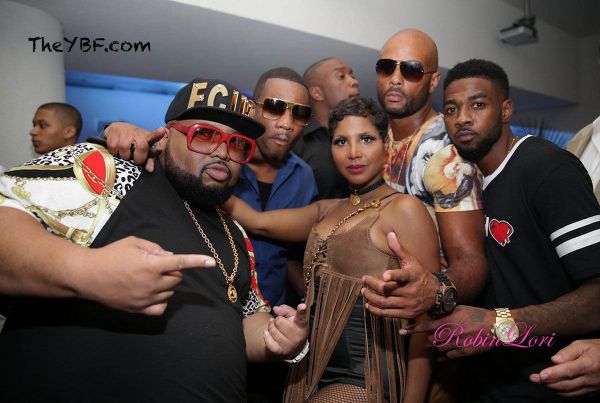 And she posed it up with Jazze Pha and Sammie. Are they the same height?
Yep...Towanda popped up out of a cake.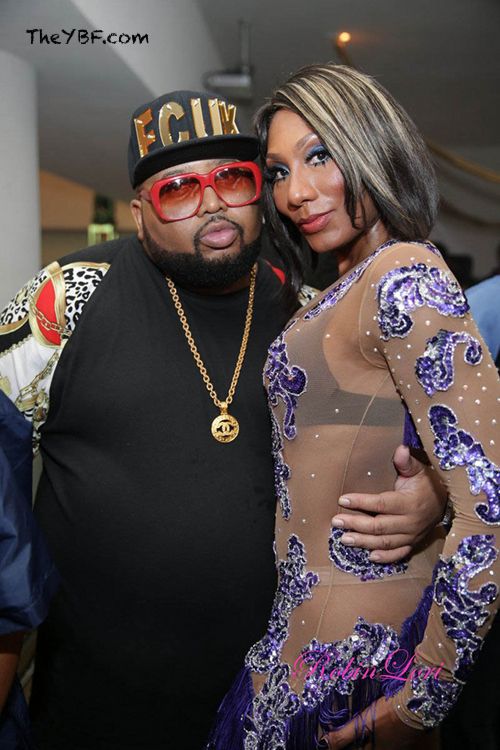 And Towanda danced it up with the Sigmas while Traci pose dit up with her sorors of Zeta Phi Beta:
Fun times.
Photo Credit: Paras Griffin & Robin Marshall