BALLIN: Kevin Durant & Wale CELEBRATE Their BIRTHDAYS With Jay Z, Drake, Bridget Kelly & MORE + Shaquille O'Neal BUYS A Piece Of The Sacramento Kings
Sep 23 | by _YBF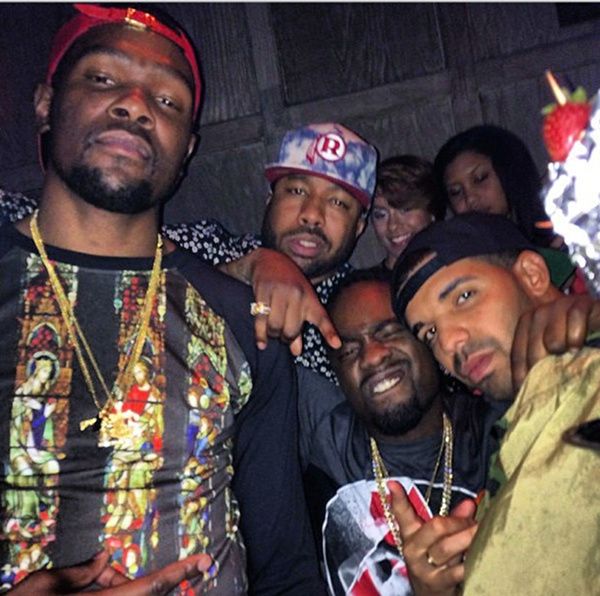 Baller Kevin Durant and rapper Wale both celebrated their birthdays at Avenue in NYC with Jay Z, Drake, Bridget Kelly last night. See party pics inside and get the deets on Shaquille O'Neal buying stake in the Sacramento Kings....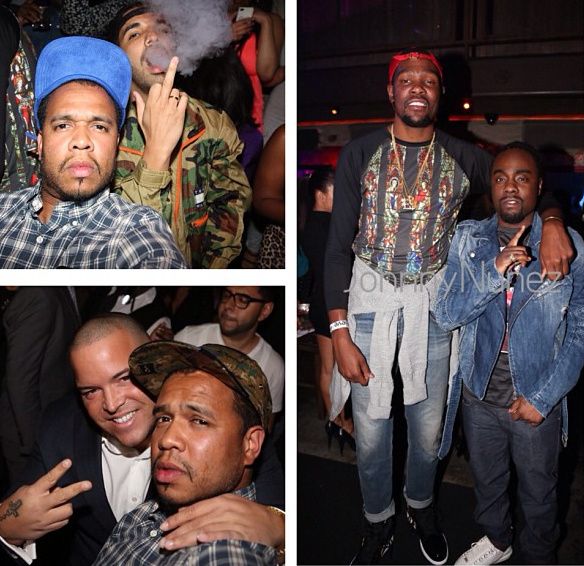 Last night, OKC Thunder small forward Kevin Durant celebrated his 25th birthday at Avene in New York City. The party was a joint celebration with rapper Wale who recently turned 29 years old.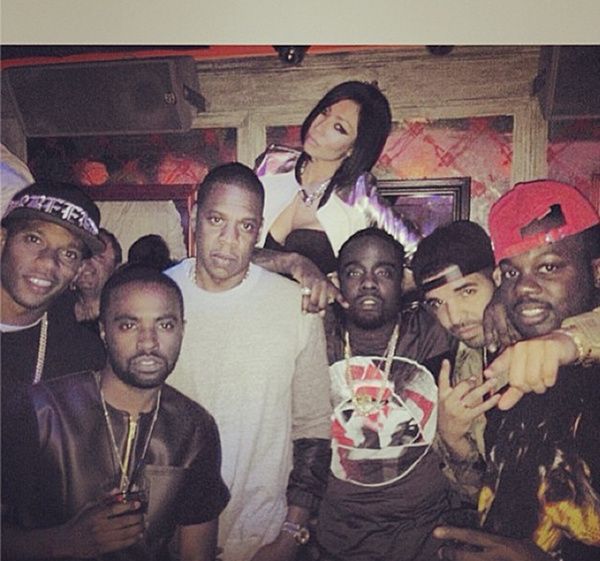 Among the folks who turned out for the party were Jay Z, who recently signed Kevin to his Roc Nation Sports, celebrity photographer Johnny Nunez, Drake, Bridget Kelly, Russell Westbrook, Adrienne Bailon and other Roc Nation Sports talent Skylar Diggins, and Victor Cruz.
Kevin weeted about their decked out cakes, "Dope cake from @BCakeNY for me + @walemmg!"
And Bridget Kelly sang happy birthday to them both:

And speaking of Drake, he just said some interesting words about aspiring to surpass Kanye West. Hey, rappers have their own fave rappers too.
In other sports news.....
Retired NBA baller, Dr. Shaquille O'Neal (and you MUST say "Dr.") has become a minority owner of the Sacramento Kings. Joining the ranks of other team owners like Magic Johnson and Michael Jordan, Shaq talked about his latest "mogul" move to USA Today saying, "What interested me in this deal is the new vision, the new Kings, the new everything. I've always wanted to be part of something like this. ... It's going to be great."
Dr. O'Neal (still can't believe that) is VERY aware that the Sacramento Kings have one of the lowest rankings in the industry and he's ok with that. In fact, he sees it as a plus.
"Worst is at the bottom, which means you can't get no worser. There's no such thing as worser, which means we can only get better. And we will get better." (Sidebar: He sounds like one of those kids in the AT&T commercials).
He added,
"Once that new arena comes, once that new downtown is up, once we have a conversation with the players and get everybody to step up, they'll be knocking on the door. Hopefully Vivek, with Mr. Mastrov and myself and the team and organization can get it back to where it used to be. I'm telling you these new plans, oh my. You're going to be like, 'Sacramento is doing what?' That's what we want people to say."
Congrats Dr. Shaq!
Photos via Shaquille O'Neals Twitter/Kevin DUrant's Instagram/eyesofbk Insagram/ Wale's Instagram/ Johny Nunez Instagram / ernd0gz Instagram