Lamar Odom Slams "DEADBEAT" Dad For Trashing The Kardashians, Daddy BACKTRACKS On Lamar's Drug Problem + The Game Denies HE'S The One Who Hit Brandon Jennings, Both Hit NBA 2K14 Party
Sep 25 | by _YBF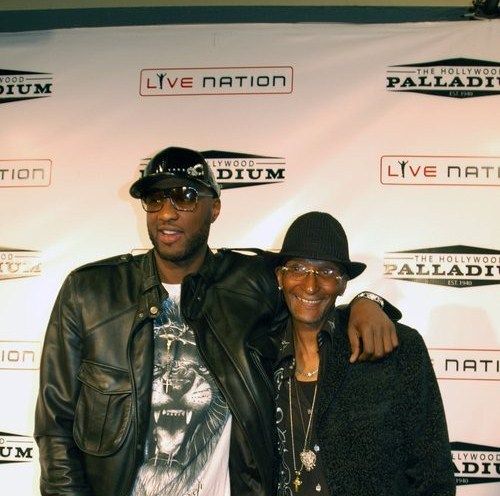 Unsigned baller Lamar Odom is blaming his deadbat dad for his "downfall" and has blasted him for attacking the Kardashians. Read what he wrote inside and see what The Game said about his alleged brawl with Brandon Jennings.
A few days ago, Lamar Odom's father gave a scandalous interview to Radar Online where he trashed the Kardashian family and blamed THEM for Lamar's drug addiction. Well....that didn't go over very well with Lamar. Though LO has been off the radar supposedly handling his drug problem, he resurfaced on Twitter to call his father out for being a deadbeat and he even linking his own "dark time" to his father's demons and drug addictions.
The biggest slap in the face came when Lamar called his dad a deadbeat and is convinced that the Kardashians are the ONLY family who has even loved him and have not expected something in return. His tweet is below in full:
Meanwhile, it does "appear" that Lamar's wife, Khloe, is holding on to the marriage. She was spotted out partying with The Game a few night ago BUT she did wear her wedding ring (though it was concealed in pics).
But wait, there's more..........
Daddy Odom seems to have had a change of heart (and mind) now that he's pissed off his alleged meal ticket. As quickly as Lamar's tweet hit, Daddy Odom has begun singing a different tune. Now he's telling TMZ that Lamar is "clean" and the Kardashians are a "wonderful" family. We think he's afraid his allowance is about to get slashed. You be the judge...
And in club dust ups......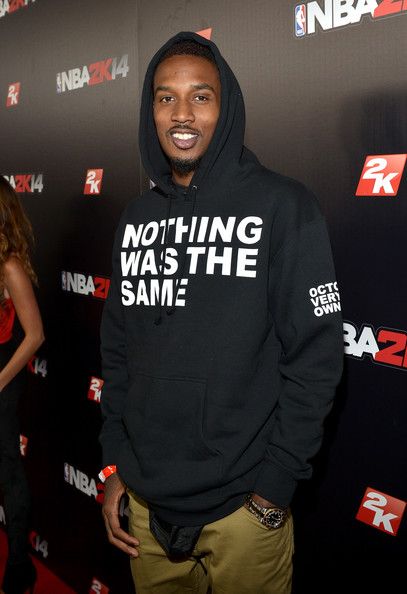 Rapper The Game is denying reports that he punched out NBA baller Brandon Jennings (both shown above at the NBA 2K14 premiere party at Greystone Manor on Monday) . Hip Hollywood reported that the men got into a nasty fight this past weekend at the LA Hotspot Lure during their "Toxic" day party. The report read,
Jennings was at Lure hosting his birthday party with friends, which didn't sit well with the Compton rapper who frequents the club. "Game feels like Toxic is his, and he didn't like that Jennings was hogging the microphone. He felt like he was being disrespected," one person who witnessed the altercation tells us. "Game tried to have words with him, and it just escalated quickly and Game hit Brandon in the mouth."
Since the story went viral, The Game has gone on record to deny hitting Brandon. During a recent radio interview, the rapper said, "I get a bad wrap, but between you and me, I ain't had a real good solid fight since I beat up 40 Glocc. I didn't punch that dude in the face. I was right there. Some words were exchanged and they [hit him]. I seen it, but it wasn't me."
Meanwhile HH reports that Brandon tweeted, "Sucker punch when I wasn't looking. PS, my face is great. Looks the same. See!!!"
So....it looks like one of The Game's crew member hit Brandon. SMH......We guess this beef is squashed since the men bumped into each other on Monday and nothing jumped off.
Photos via Getty Iamges/The Game's Instagram