Tami Roman Announces ANOTHER Reality Show + New SELF-HELP Book "Mistress 101"
Oct 01 | by _YBF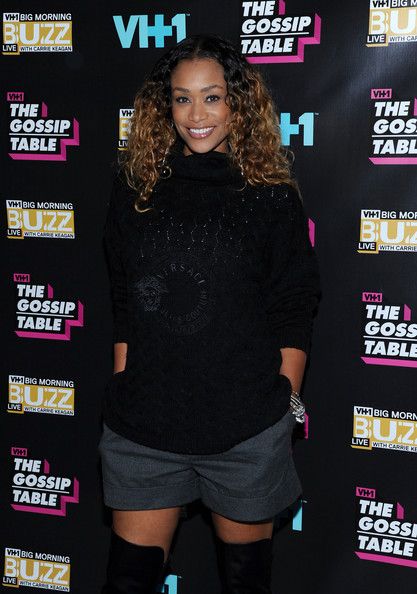 "BBW" star Tami Roman has plans for a new self-help book "Mistresses 101" and a reality show. Because what we all need is some self help advice from the most unnecessarily feisty chick on reality tv. Maybe it doesn't matter that she doesn't seem to be able to help her own self.
Get the deets on both inside...
Now that her lip glosses and nail polishes are heading into Walgreens, "BBW" star Tami Roman can add herself to the list of reality stars who've turned their 15-minutes into a "brand."
For the next phase of her Roman Empire, Tami has revealed plans to released a self-help book titled Mistresses 101, offering women tips on keeping a man. She talked about the project during a recent interview with Hot 97 saying,
"I have a book coming. It's called "Mistress 101″ and it's about women and their relationships and how they can keep them and what they should do and what they should be working on. I've talked to mistresses. I've been through a relationship and I thought I was the perfect mate, but clearly there were some things within me...."
It addition to the book, Tami told 107.5 WGCI's Nina Chantele of Tony Sculfield and the Morning Riot that she doesn't "plan" to continue with "BBW" and would is doing her own spinoff, The Roman Empire. Of course.
"That's my own show. It's in development. It's about my life, my daughters. My core group of friends and Miss Elise Neal. I'm excited about showing the world who we are and what we've got going on."
Listen to Tami's book announcement at (18:08):
Listen to The Roman Empire announcement here:
Photo via Getty