TANGLED: Tyra Banks SUES Wigmakers For Jacking Her Name & Likeness + Jim Jones BUSTED For Driving Under The Influence
Oct 02 | by _YBF
Tyra Banks is heading to court with a group of wigmakers who've been trying to jack her weave! Get lawsuit deets inside and find out about Jim Jones' latest arrest.
Mogul Tyra Banks put her Harvard Business degree to use and has filed a $10 Million lawsuit against a group of wig companies who've been trying to capitalize off of her image.
In the L.A. County lawsuit, Tyra accuses 10 wig companies of stealing her "name, photograph, image, and identity" to promote their products. You know, the "Tyra bob" and "Tyra waves" and "Tyra dirty blonde" we've all seen the weavery companies advertise their bundles as.
She's seeking an injunction to stop the sale of items and wants $10 million for the abuse of her trademarks! Get it...
In other legal woes......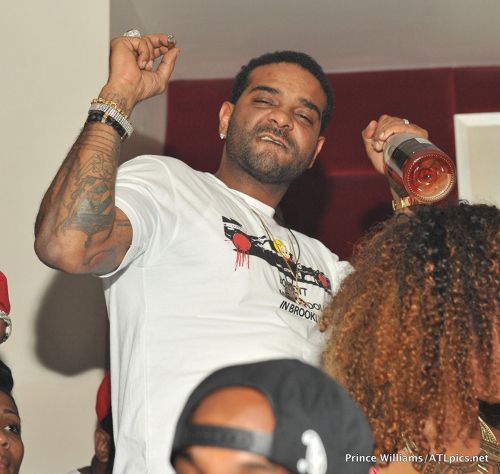 Rapper Jim Jones was busted in New York City for driving under the influence. According to TMZ, he was pulled over Wednesday morning (around 2 am ET) for speeding in his Chevy Impala. After cops noticed his bloodshot eyes, he was taken from his vehicle where he later failed several sobriety tests and refused a breathalyzer. He was booked for DUI (allegedly marijuana).
We're pleased no one was hurt. Wonder why Chrissy wasn't his designated driver...
Photo via Tyra Banks Instagram/ATLPics.net