K.Michelle Confirms Breakup With "Cheater" Lance Stephenson + Keyshia Cole's "I Choose You" Video
Oct 03 | by Natasha
The two chicks in the game who like to blast their personal life on social media, but pull back when ish gets real, have some new things going on. K.Michelle is now confirming her breakup with NBA baller Lance Stephenson. And yes, it's over cheating.
Plus, Keyshia Cole just dropped her new video for "I Choose You." And she's got something to say about people who keep talking about her marital strife with her husband....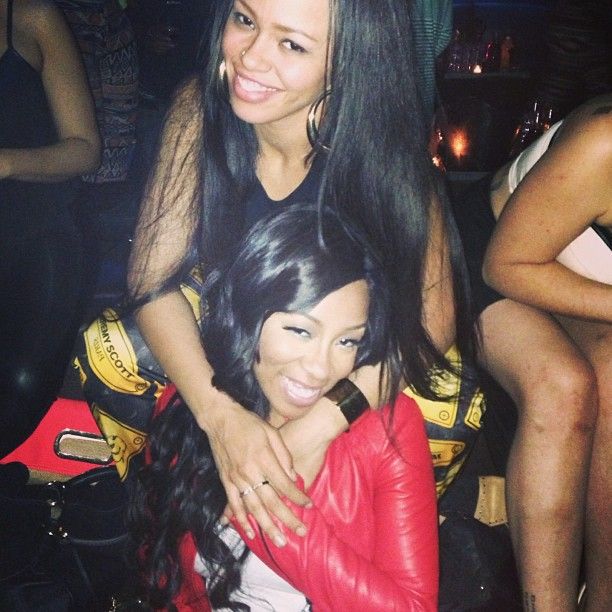 K. is all about her girls these days. Because she's no longer with Pacers baller Lance Stephenson. After they let the world in on their vacays and plenty of romantic QT on IG, K. got pretty quiet when Lance was accused of cheating.
Several weeks ago, he reportedly IG'd a pic of himself--but his baby mama was laying in the bed next to him. Once fans pointed out the likely unintentional photobomb of baby mama chick, Lance quickly removed the pic. Guilty much?
Said baby mama has been tweeting somethings that insinuate she and Lance have been seeing each other again behind K.'s back. So now, K. is done with dude. She tweeted to fans this week:
"I'm single. I'll explain later. I have to do what's best for me … If it doesn't make you smile, know when to walk away. There's only so much a heart can take. No one deserves to be lied to and cheated on."
She also tweeted pics of herself partying in NYC with her new besties like Elle Varner. And said:
My girls always got my back. Welcome back K.michelle. Single and ready to throw glitter!
It seems K. stays having some cheating or other drama with men. Hopefully she chooses someone not in the professional athlete or rapper world next time (and waits longer than a couple weeks to call them her man) since this all seems to be a common theme for her. When the same things keep happening over and over TO you, maybe it's time to change something. We heart K. and hope she finds what she's looking for.
Meanwhile, Keyshia Cole rolled to "106 and Park" yesterday and unveiled her new video "I Choose You."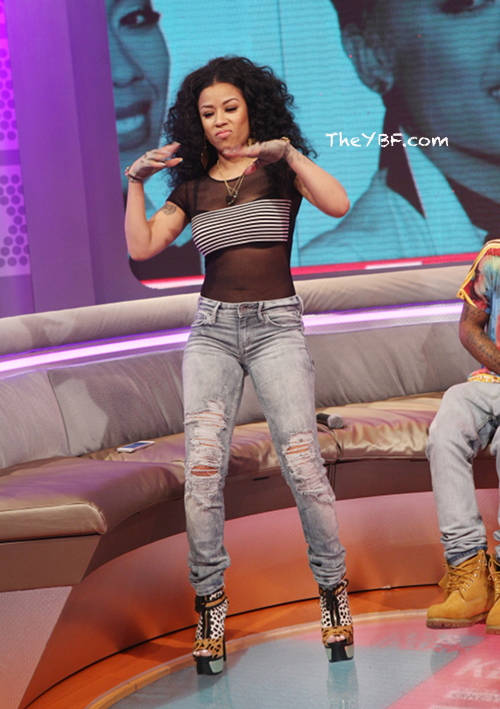 Rocking her own Keyshia Cole for Steve Madden shoes, jeans by Ventage Denim, and a shirt by American Apparel, Key Key had some things to say yesterday.
The co-hosts asked her last night about the marital strife she and her husband have been talking about on social media. Her response:
"It's all good. I'm living my life and I'm trying to do the best that I can do and the best way that I can do it," she said. "If they wanna keep talking, they can keep talking. God is good to me and he's blessed me so much."
Well Keyshia, people only "keep talking" because you and Boobie "keep talking" publicly and putting your business out on IG's front street. Just an observation....
Check out the Elijah Blake-written ballad off her Woman To Woman album put to black and white visuals below:
Photos: Keyshia's IG, K.Michelle's IG