J.Lo Set To Play Rihanna's MOTHER In Animated Film + Braylon Edwards Responds To Reports He Attacked A Photographer Outside Detroit Nightclub
Oct 06 | by Natasha
J.Lo once portrayed Rihanna for an "SNL" skit, they often are caught in the same looks thanks to having the same stylists, and now, they will star in an upcoming animated flick together.
Check out the interesting role J.Lo's taken on, plus baller Braylon Edwards' response to supposedly getting in a scuffle last night in Detroit....
When Rihanna isn't busy having her $12 mill L.A. mansion broken into multiple times, she's working both on stage and off. The upcoming Dreamworks animated flick, Home, just got a new star.
While Rihanna was previously announced as the lead animated voice over, starring opposite Jim Parsons, J.Lo and Steve Martin just got thrown into the action as well.
The Wrap reports that Rihanna will lead as "the resourceful girl who avoids capture and unwittingly becomes the accomplice of a banished Boov (Parsons)."
And it was just announced that Lopez will play the girl's mother.
The cutesy flick is based on the 2011 children's book The True Meaning of Smekday.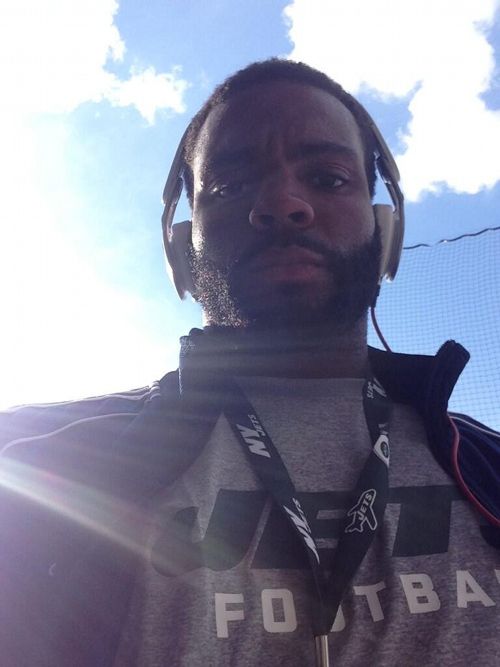 In other news, reports flew last night that former NJ Jet Braylon Edwards, who isn't a stranger to foolery, was arrested for fighting a photographer outside a Detroit nightclub last night.
A male photog filed a police report yesterday naming Braylon as his attacker. He alleges when he shot video of Braylon pushing someone outside a Detroit nightclub, Braylon snapped at the photog, grabbed him by the ankles, and shook him upside down.
The photog said he refused to let Braylon see the video footage when he asked, so Braylon snapped and flipped him over the concrete "Suge Knight style."
While the photog is still claiming Braylon committed battery, Bray says it's all B.S.
If yall believe that trash you might need help lol. Suge Knight tho? I am strong but cmon! Get a life. Back to working out and enjoying life

— Braylon Edwards (@OfficialBraylon) October 6, 2013
Bloop.
Photos: Splash/NBC/Braylon's Twitter