SPEAK ON IT: Kanye & Kimmel Face Off On "Late Night With Jimmy Kimmel" (Full Video)
Oct 10 | by Natasha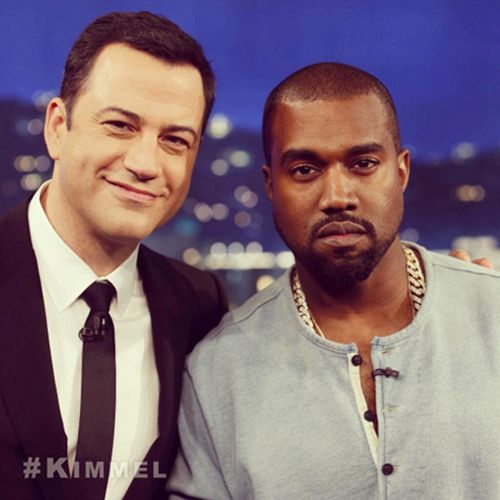 Kanye & Kimmel faced off tonight on "Jimmy Kimmel Live." And once the talk show host and rapper/fashion extraordinaire got to the bottom of their "beef", Kanye spoke on MANY-a-things that have been bothering him.
Check it inside....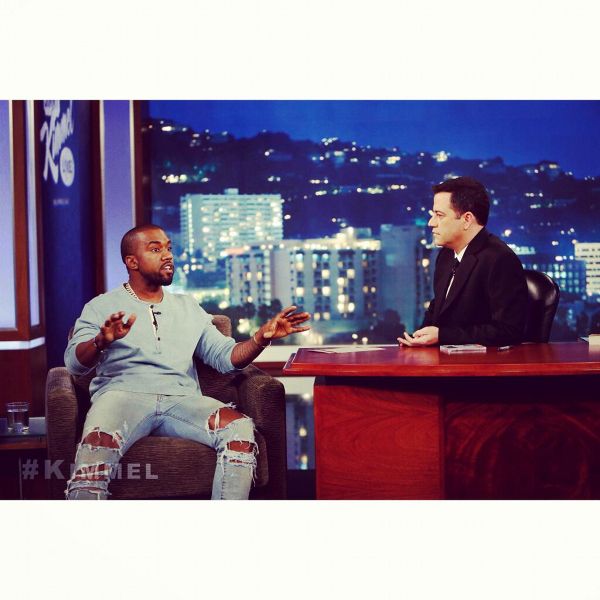 Kanye West & Jimmy Kimmel swept away their drama Wednesday night that all started over one of Jimmy's spoof skits. Jimmy explained where he was coming from with the skit as a comedian. And he told Kanye he's always defended him to others saying he's not an asshole because he knew him on a more personal level--like how he flew out to a family friend's wedding. But Jimmy also explained to Kanye how he believes 'Ye brings much of his drama lately on himself.
Kanye responded about where he was coming from with the Twitter attack. He said he may have taken out his anger about all the sh*t talking tabloid writers and paparazzi he doesn't know, and put it on Jimmy in that moment.
'Ye also spoke at length about EVERYTHING bothering him lately. At times he seemed to contradict himself. For instance, he said he wants everyone in the world to respect him as a genius and recognize & respect & put him on a pedestal for everything he's done for music, fashion and so on. But at the same time, he gets angry about being on that very pedestal, as it inevitably comes with criticism.
He also expressed valid issues of classism. But some may ask if those issues he specifically brought up about--like his girl Kim K. not being allowed a star on the Walk of Fame and certain top fashion people not wanting anything to do with them-- are due to classism....or is it simply entitlement? Especially when just like Kanye wants to be able to express his own standards, others can express their standards too, whether Kanye (or Kim) fits them or not.
Check out the sit down in full below: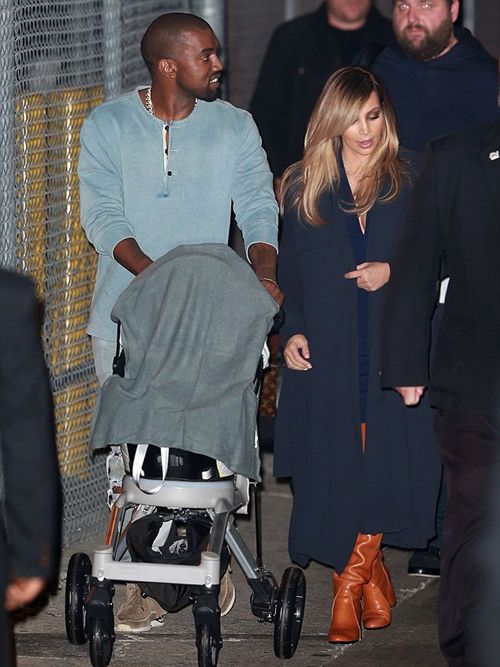 Kim and baby North were there to support. And they all went to dinner afterwards at Hakkasan.
Photos: Jimmy's Twitter/Fame