Ashanti Debuts New Hair Cut At Surprise Birthday Party + On The "SVU" Set
Oct 11 | by Natasha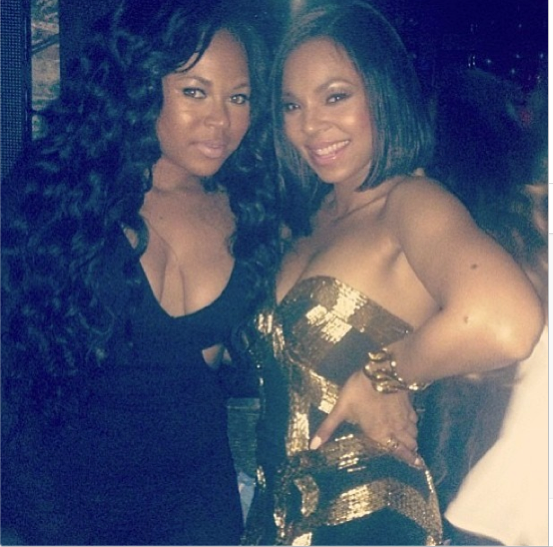 Ashanti turns 33 on Sunday. So her litte sister Shia threw a big surprise party for her last night at NYC's SL (Simyone Lounge) nightspot. Check out the fab chick showing off her hot new look inside...
She never disappoints in the fab department. Ashanti flaunted her sex bob and sexy bod at her surprise party last night as she rcked a black & gold strapless dress as she posed it up with her little sis. We're loving this new look.
Shia tweeted the above pic saying, "We got her Again! Happy Early Birthday celebration to my Big Sister!! I love you!" Awww how sweet.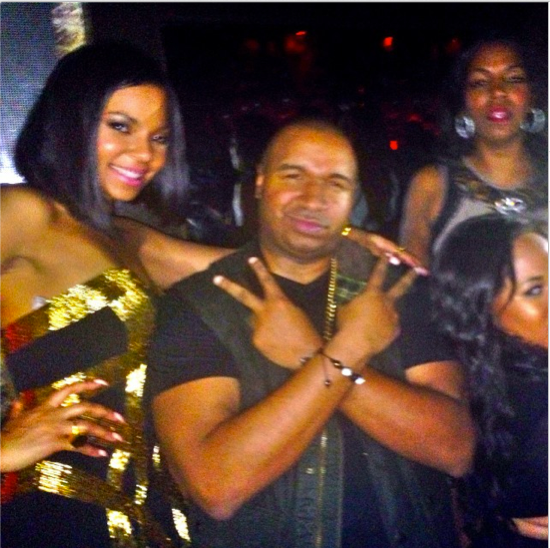 DJ Suss One was there to work the party and, of course, her momanager Tina was there too.
Hot.
Before the party, Ashanti showed off her new look at a photoshoot::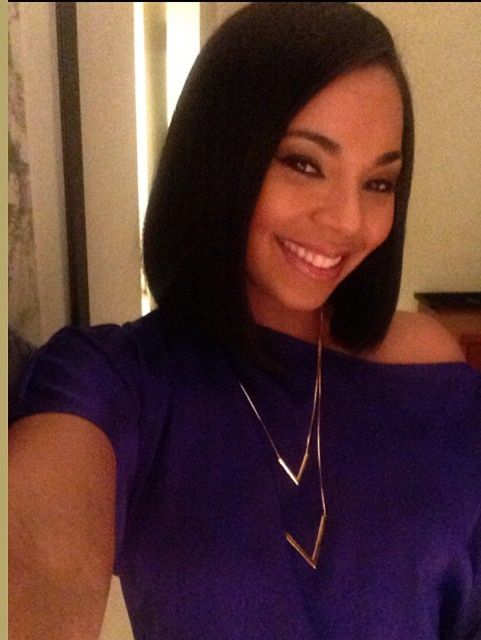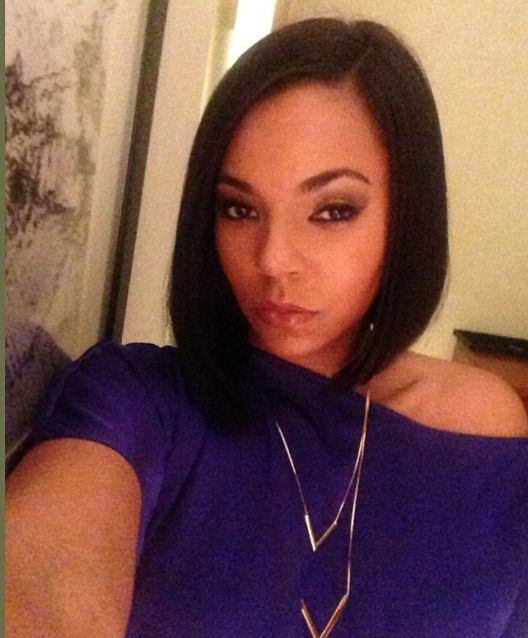 And by the way, she and her new bob will be appearing on an upcoming episode of "Law & Order: SVU" alongside "Idol" alums Taylor Hicks & Clay Aiken: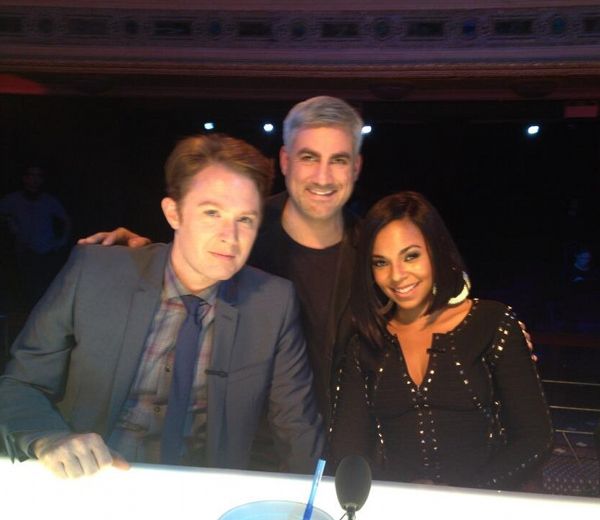 They were spotted posing it up on the set.
And the party keeps going as Ashanti rolls into Vegas tomorrow night for her big birthday bash at Lavo.
Photos: Liltuneshi's IG, PrettyNae's Twitter/@BeauYoungPrince twitter/@TaylorHicks Twitter