Beyonce Eyeing DECEMBER 2013 For MASSIVE Single Release + Bey's Backstage Rider REVEALED
Oct 16 | by _YBF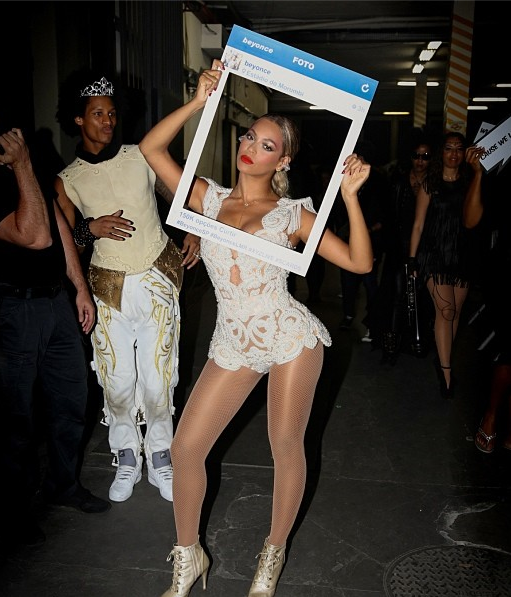 Industry insiders say Beyonce is making plans to prove that she's the one to "Bow Down" to with the release of a top secret single in December....after pop queens Britney and Katy Perry do their things. Get the deets on Mrs. Carter's forthcoming chart takeover inside....
As we all know by now, Beyonce has been recording new music (while touring with The Mrs. Carter Show). Now sources say she is preparing to release a new single before the end of the year. And according to the NY Daily News, the massive promotional campaign that Columbia Records is preparing will leave no doubt that Bey is the true Queen.
While Lady Gaga, Katy Perry, Miley Cyrus and Britney Spears have much-hyped singles on the charts, NY Daily News says Beyonce is waiting on ALL of them to release their albums so when her single drops, it will show her chart dominance and superiority.
"Many in the industry have gotten intel that Beyoncé will put out a single in the fourth quarter, some time from late November to early December. It's an official single and it's timed perfectly to push out all the others. It will be out before the end of the year."
We told you about the "Love On Top" chick teaming up with famed-celebrity photographer Terry Richardson to shoot the Coney Island-themed video for her "secret" single few months ago and a source claims that Pepsi Co. and Columbia Records have allegedly picked December 3rd as the release date for the project.
Although a source told the Daily News, "There is a noticeable hole in Columbia Records' Q4 release schedule and it's going to be Beyoncé's release," Bey's record label said there are "no confirmed dates" for its release just yet.
In other Beyonce news.....
InTouch Magazine published a copy of Beyonce "alleged" Backstage rider for her upcoming single and hell, she deserves everything she wants. While the magazine described some of the items as "Over-The -Top Demands", we don't see anything all that out of the ordinary. Especially not for the Queen Bey....
Photos via Beyonce Instagram