So...Adrian Peterson's Secret Babies & Babies' Mamas Are Coming Out The Woodwork (The Count Is ALLEGEDLY At 5)
Oct 16 | by Natasha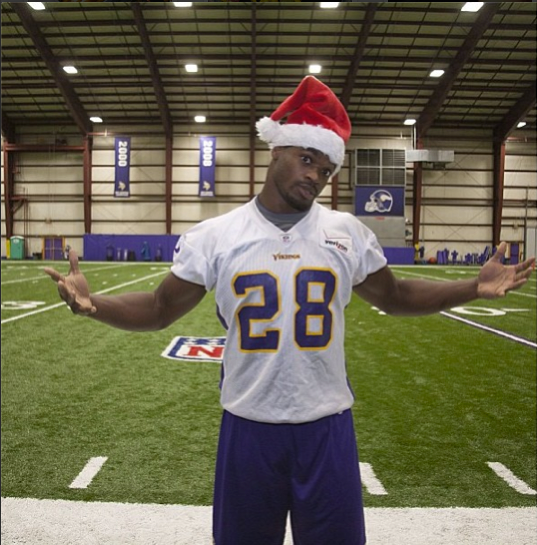 When one secret falls out, they all seem to fall out. NFL star Adrian Peterson, who's been deemed one of the most upstanding men in the league, has more babies and babies' mamas than we all thought....allegedly.
Deets inside...
Once news surfaced of a secret unnamed 2-year-old son he recently found out what his, more babies' mamas have popped out the woodwork.
While the world already knew about his toddler son, Adrian, Jr. via the pics Adrian posts and a now 8-year-old son that he mentioned in a documentary back in 2009. But there's more where that came from.
TMZ reports that multiple women have come forward about being the mother of Adrian's children. Today, a Dallas woman named Erica Syion has come out about the 4-year-old son she an Adrian have together. Adrian also referenced a second son in that 2009 documentary, which was very likely Erica's son.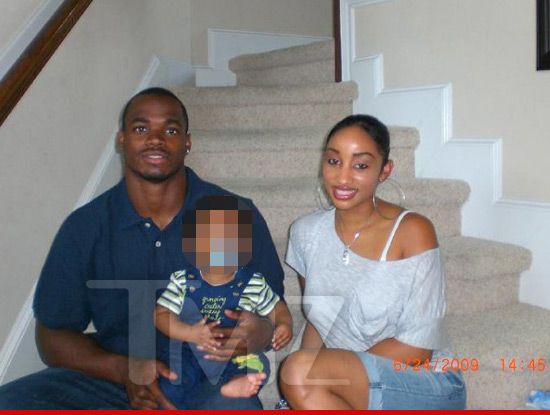 TMZ reports:
Sources connected to the situation tell us ... the two have a financial arrangement, in which Adrian gives Erica money to pay for the kid's schooling, as well as living expenses.

We're told the two met in Houston back in 2007 ... but their relationship has deteriorated in the past few years.

Sources tell us Adrian IS involved in the child's life -- but Erica is the primary parent, with Adrian visiting when he can.
Interestingly, yesterday, an unnamed Minnesota waitress came forward about Adrian being the father of her 3 month old son. While TMZ didn't provide much proof other than some chick telling them this and sending a pic of the baby in Minnesota Vikings gear, it wouldn't be all that shocking.
His other 2-year-old son whom he just met, whose mother is this woman Ashley Doohen, tragically died last week at the hands of Ashley's boyfriend.
And while there are also alleged pics of the now late son on that same site as the Ashley woman's pictures, Adrian tweeted that he isn't releasing pics of the baby.
My son Adrian Jr. who lives w/me is healthy. Appreciate the concern. We respectfully ask to stop tweeting his pics. We are currently not posting photos of my son who passed away. Thank u for your understanding.
He's nowhere near NFLer Antonio Cromartie's double digits of kids....but still...
Photos: TMZ/Adrian's IG