Timbaland's Wife Files For Divorce...And She Wants Money For Both Her Kids...Including The One That Isn't Timbo's!
Oct 16 | by Natasha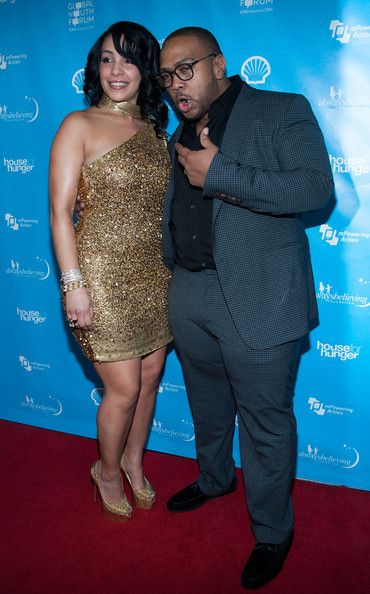 Timbaland may be having the best year ever as super producer for hip hop's biggest acts. But his wife Monique just filed for DIVORCE. Deets and what she's asking for inside...
In a surprising split, Monique Mosely has just filed for divorce from super producer Timbaland. The couple has been married for 5 years and has been together 10. And for that reason...Mo wants MO money for MO kids. Not just the one Timbaland fathered.
TMZ reports that Monique is asking for child support, school expenses, vacay money and everything else for both their 5-year-old daughter...and her 10-year-old from a previous relationship.
Apparently, Monique says since Timb has publicly claimed the older child as his...so that makes him the default daddy. No word on what that makes the man who ACTUALLY fathered the child and what that man is/isn't paying.
Here's the rundown of what Monique wants:
Monique wants alimony, life insurance, private school, vacations, summer camp and other expenses. She says she's so strapped for cash, she had to borrow money from a friend to pay her lawyer. She wants Timbaland -- who's worth around $80 mil -- to foot the lawyer's bill.

One more thing. She wants to get Timbaland coming and going. In the alimony department, she says she wants money while divorce proceedings are pending, she wants a lump sum, she wants "rehabilitative alimony," and permanent alimony.
Good luck with that Timbo...
Extras:
1. Cory Booker won the US Senate race in New Jersey! STORY
Photo: Getty