WHOA WORTHY: Kerry Washington Set to Host "SNL" + Future Teams With Miley Cyrus For "Real And True" VIDEO (PICS)
Oct 16 | by _YBF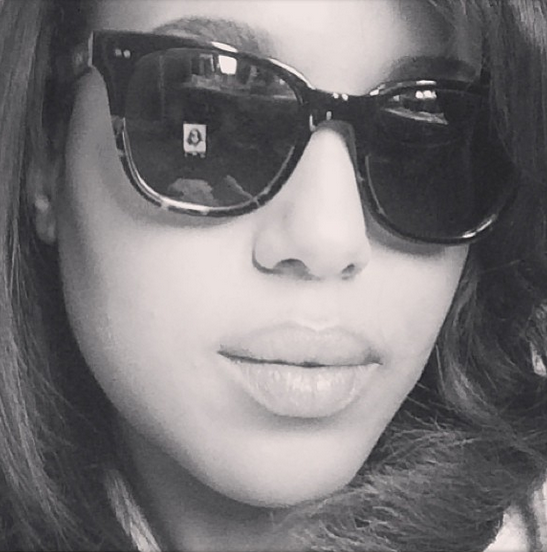 Emmy-nominated actress Kerry Washington is about to flex her star power and will host an upcoming episode of SNL. Find out when Kerry will hit Studio 8H inside and see pics from Future's "Real And True" video shoot with Miley Cyrus.
"Scandal" actress and fashion-darling Kerry Washington will head to Rockefeller Center to host an episode of SNL on November 2nd. With rapper Eminem as the musical guest, it will mark Kerry's debut as the host of SNL.
While we have a hard time remembering that last time a black female performer hosted SNL, the lack of diversity on the broadcast made headlines recently when comedian Kenan Thompson (one of the two Black male performers on the show) told TV Guide that there were no Black females on SNL because, "It's just a tough part of the business. Like in auditions, they just never find ones that are ready."
Obviously, this caused an uproar amongst the masses, es. lack female comics (like Sherri Shepherd) who ay Lorne Michaels & "SNL" simply don't do the worl to find the qualified black female comedians.
Speaking of diversity, in case you were wondering why we don't see many female "characters" in the show's sketches, he revealed that his fellow Black castmate Jay Pharoah has no desire to dress in drag. "I don't know. We just haven't done them. That's what I'm saying. Maybe [Jay Pharoah] will do it or something, but even he doesn't really want to do it."
Kenan.....we think you and Jay need to help recruit some more talent! There is definitely a Black comedienne (or several actually) SOMEWHERE in the United States and beyond who's is ready to become a primetime player.
In other SNL news....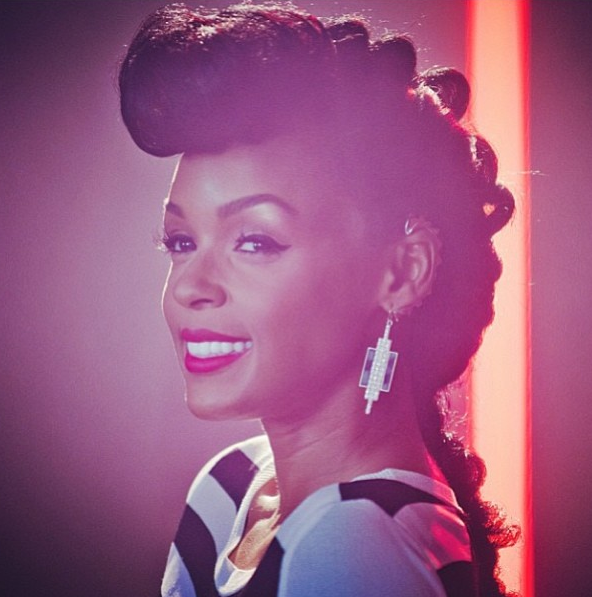 In addition to hitting the road with "The Electric Tour" and her hit single "Primetime" featuring Miguel burning up the charts, the "Electric Lady" will perform on SNL on October 26th.
In new music....
This week, E! News published exclusive pics from Future's video shoot for his "Real And True" single featuring Miley Cyrus. In the photos, the twerk-queen plays an alien who's bathed in metallic body paint. The track will appear on Future's upcoming album Honest while the video will be released on Friday, October 18.
If you're wondering how Future enlisted Miley to appear on the album (can't be that hard since every rapper is clamoring to work with her and she's accepting all offers it seems), he told RapFix Live,
"I worked with Miley Cyrus when we were working on her project, for her album. I was doing some records in Vegas and Mr. Hudson sent a hook back he did on a Mike Will track. He played it for Miley and she wanted to be a part of it, so I'm putting the record on my album also."
Future also appears on Miley's new Bangerz album on a track called "My Darlin". He told MTV News,
"We got a lot of great records, and it all came from conversation and having a nice vibe," the Atlanta rapper said. "Whenever she allowed me in her personal life through conversation, I tried to take that vibe and go to the booth. I told her, 'You've gotta embrace your fears. If something's bothering you, you've gotta run toward it. If you're crying about it, you need to cry till you can't cry anymore. If you try to hold it back, then it's gonna eat you up. But if you embrace [it], the music moves."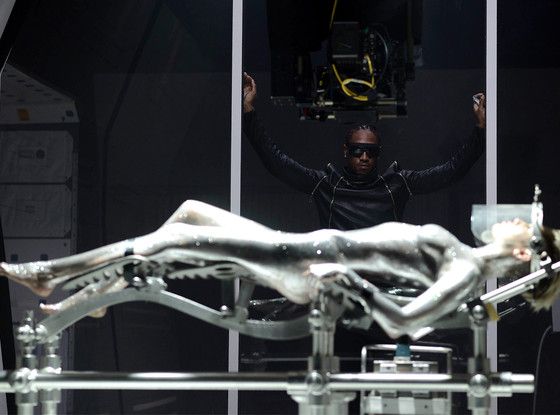 In case you missed it, Miley recently teamed up with French Montana to spit a "Versace"-inspired verse on the "Ain't Worried About Nothin" remix. Listen to here.
Photos via Janelle Monae's Instagram / Frank Micelotta/Dan Steinberg/Invision for Epic Records/AP Images