AINT 2 PROUD 2 "BRAG": TLC Shatters Ratings With 4.5 Million Viewers, Left Eye's SISTER Reigndrop Lopes Has Some Words...
Oct 22 | by _YBF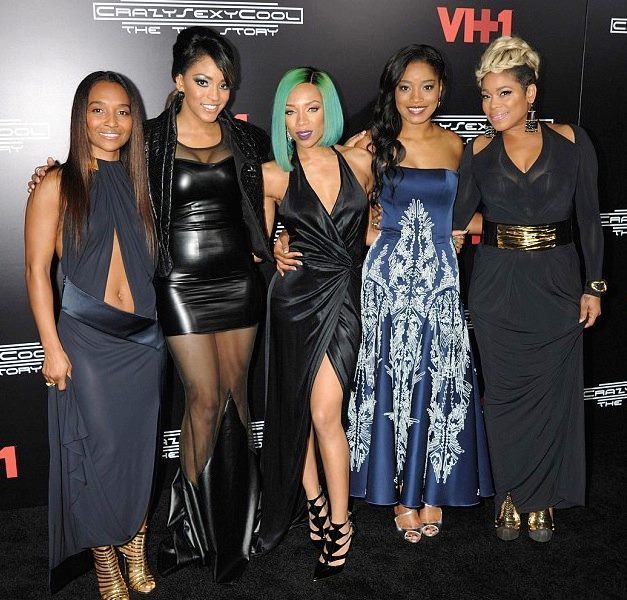 VH1's TLC biopic debuted to record ratings last night and even won the praises of Lisa "Left Eye" Lopes' sister, Reigndrop Lopes. Find out how well the film performed inside and read Reigndrop's statement.....
The stars and executive producers of CrazySexyCool: The TLC Story have something to sing about as the film's tv ratings and social media presence were far from scrub-ish.
Last night's bio pic became VH1's "Red Light Special", drawing 4.5 million viewers, making it the network's highest-rated telecast in more than five years. Deadline also reported that CrazySexyCool is the No. 1 original cable movie this year and was Monday night's most tweeted program. No surprise there with black Twitter dragging Pebbles, L.A. Reid and their son Aaron all night...
Reina "Reigndrop" Lopes, the sister of Lisa "Left Eye" Lopes, was also pleased with how the film turned out. Though she would have like more input into her sister's portrayal, she sang praises about the film and Lil' Mama's performance. Here's her statement,
"It would have been nice if Lisa's family would have been invited to take part in this journey of making the TLC movie. Honestly, I think it would have added depth to Lisa's on screen character. I think Lil Mama did a good job at portraying my sis. She did her homework and studied Lisa. As a fan, I know it was important for Lil Mama to represent Lisa correctly--and she did just that! Although the script didn't allow her to bring Lisa's true character to light. She did the best with what she had to work with. All the girls did a good job!"
Congrats ladies! Now, which 90's group should get a biopic next? We have our suggestions....
Photo via TLC's Facebook Page