"Crazy Sexy Cool: The TLC Story" (FULL MOVIE) + Juicy Reactions From T-Boz And TLC Founding Member Crystal Jones
Oct 22 | by _YBF
The highly-anticipated VH1 biopic Crazy Sexy Cool: The TLC Story aired last night and we have the FULL movie inside in case you missed it, plus reactions from T-Boz, Pebbles and founding member Crystal Jones.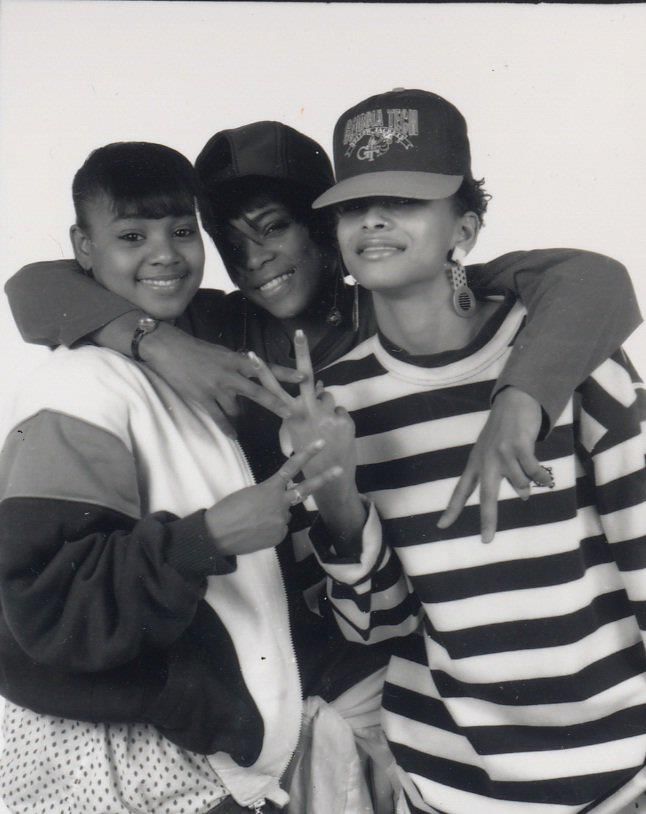 Last night, VH1 aired Crazy Sexy Cool: The TLC Story, and the group's founding member Crystal Jones (whom we introduced you to yesterday) appeared on Ryan Cameron's V103 morning show in Atlanta to give her reaction (and other deets) about the group's backstory. Because VH1 def played her out in her portrayal in the movie. Ha!
Crystal sat alongside Ian Burke (her manager in the 90s) and they both claimed that TLC was their brainchild. Here are the highlights from their interview:
-Ian said he initially rejected Lisa from the group because she wore a dress to the audition and he was looking for a girl in baggy clothes. He changed his mind one Lisa rapped for him and she told him she normally wears baggy clothes.
-Ian recalled going to T-Boz's house at 2am (because she couldn't make it to the audition) and said he knew she was "the one" as soon as she opened her front door.
-They credited Jermaine Dupri for having Tionne sing in her lower register (giving TLC their signature song).
-Crystal has an "issue" with how she was portrayed during the audition scene. She said she "can" sing and added that Pebbles DID give her a contract but she didn't sign it because she wanted her mom to look over it. (She refused to sing when the radio hosts asked her to though because, she said, she doesn't do it anymore.) Ha!
-Ian said TLC was never supposed to be a "singing group"---it was supposed to be a "movement"
-Ian revealed that SWV was actually called TLC, but they had to change their name because TLC came out first.
-Crystal said her memoir is not about TLC, but that TLC is a part of her life. She's not bitter about the situation, adding that she's matured and everything happens for a reason.
They both hit Twitter after the interview....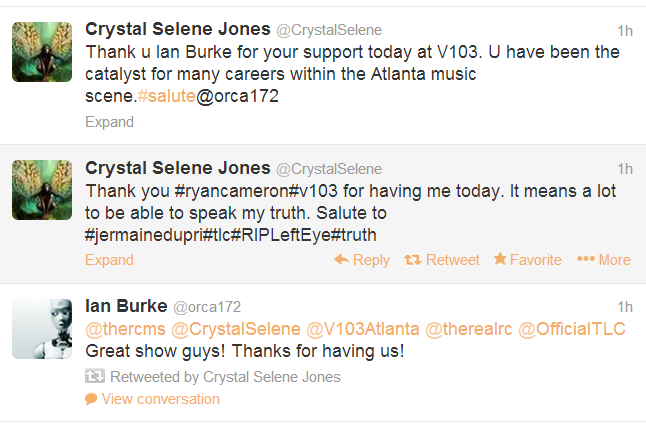 Meanwhile, we told you that Pebbles has hinted at "lawyering up" on her Twitter timeline. Here's what T-Boz had to say about that.....
But, Tionne did throw a few light-hearted jabs at Pebbles via some FUNNY reports: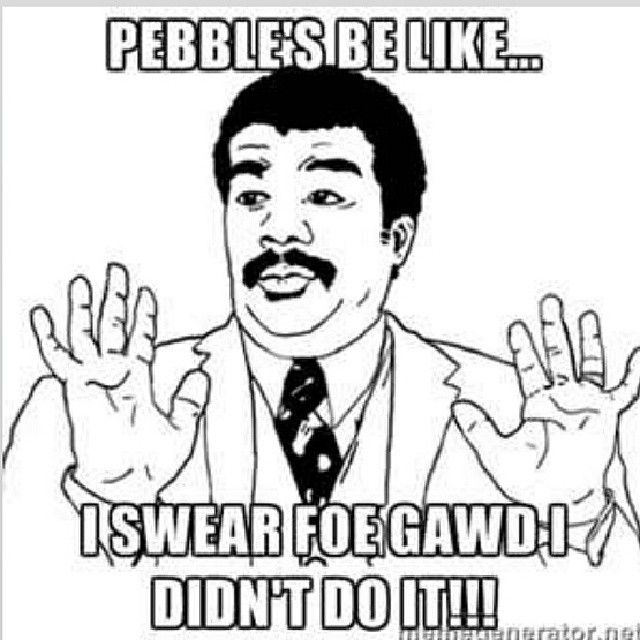 Also......
We're not sure why they didn't use Suge Knight's name and instead used Master P's (in regards to who Left Eye was signing a solo deal with), but TLC's official Twitter page revealed that Left Eye was actually pursuing a solo deal with Suge Knight NOT Master P.
Watch CrazySexyCool: The TLC Story here. We loved it. And Lil Mama was eerily a dead ringer for Left Eye....
[This video has been removed because of infringement.]
The movie is available on VH1's App.
Photos via T-Boz Instagram/VH1