SPEAKING OUT: Lamar Odom Gets Candid About Khloe Kardashian, Hints At RETURNING To The Lakers & Says, "I'm STILL Handsome"
Oct 22 | by _YBF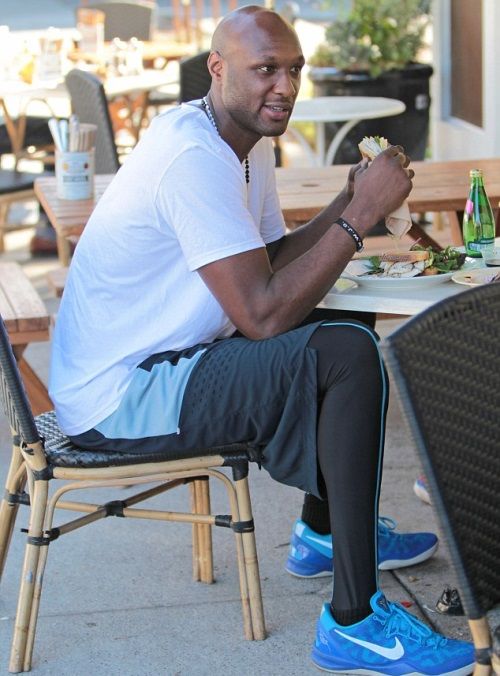 Lamar Odom was spotted at a restaurant in LA yesterday and he chatted it up with a cameraman. Find out what he said about Khloe Kardashian and re-signing with the Lakers inside.....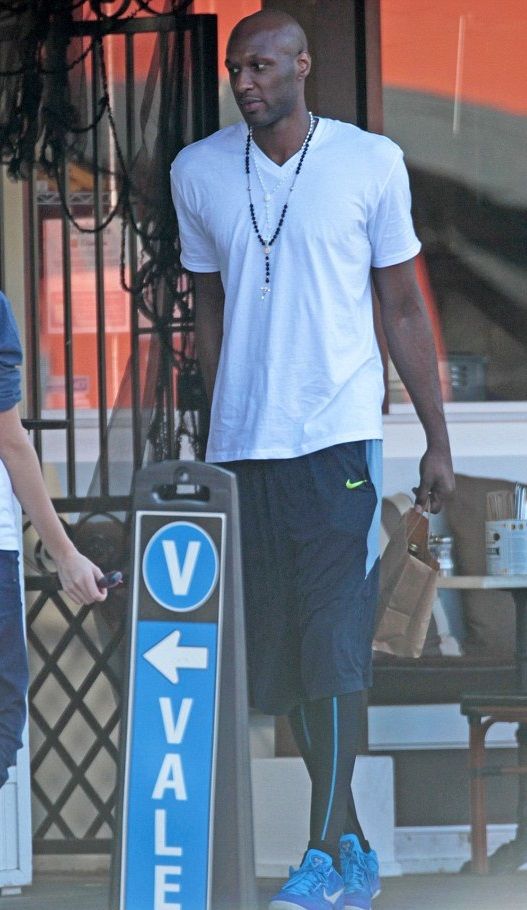 Lamar Odom--who was rocking his wedding ring--channeled his "inner" Kardashian yesterday and opened up for the camera when a TMZ videographer interrupted his lunch at Sweet Butter Kitchen in Sherman Oaks, California. He actually engaged the cameraman and played along with all the questions he was asked. Here are the interesting highlights:
On re-signing with The Lakers:
"We'll take it day by day. That's all you can do"
On living:
"I'm alive. Being alive...does it beat the alternative? What's the alternative to being alive?"
On his outlook in life:
He said he eats healthy because it's the only way to be in "parades". He said "parades" and "winning" are important to Lakers fans. He added, "It's all about treating people good and being a nice guy."
On being on "Keeping Up With The Kardashians":
He was asked if he enjoyed being on the show and he said "Of course I did. It almost won an Emmy!" He added that he hadn't spoken to Kim and wished her a happy birthday....yet.

On the Khloe Kardashian:

The cameraman asked if he'd spoken to Khloe and he said, "Do you see my wedding ring on?" - SIDEBAR - He WAS wearing his wedding ring!

On his current physical state:

I'm still handsome. Don't I look good?
Watch the lunchtime chat here.
Photos via Splash