HOT PICS: Rihanna Grandstands In A Handstand For Bikini Shoot In Greece
Oct 24 | by Natasha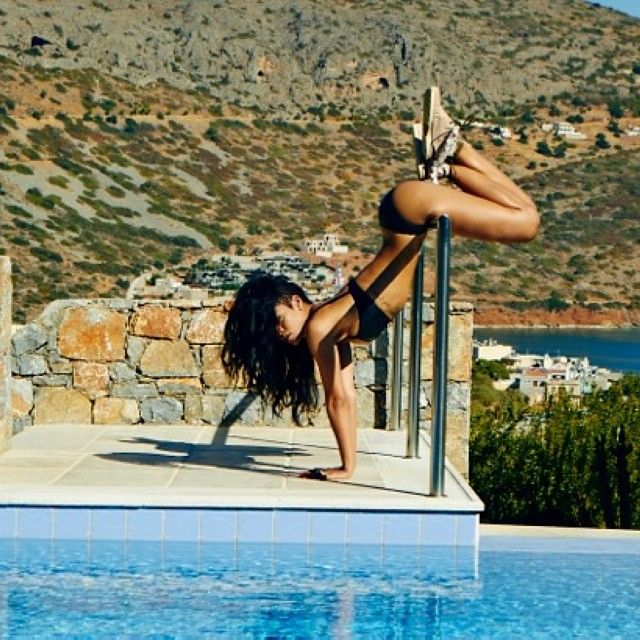 What better way to kick off your morning than with Rihanna's hot pics in a black bikini....especially when you can't tell if it's just her living life or an actual photoshoot. Her life IS a photoshoot it seems.
Anywho, peep the sexy pics shot in Greece by some of her fave photogs inside...
While she takes a slight break from her Diamonds World Tour (she just performed in Israel on Tuesday, rolls home to Barbados on November 1st and then back to North America), Rih is spending her days posting umpteen photoshoots from her recent time in Greece. Pics from these shoots will be used for a photo album book she is working on with photographers Gomillion & Leupold.
After grandstanding in a handstand, Rih and her killer abs and black bikini are pictured in all types of poses by the pool. And she commented about smoking on Greece flowers in a few of the pics. Ha.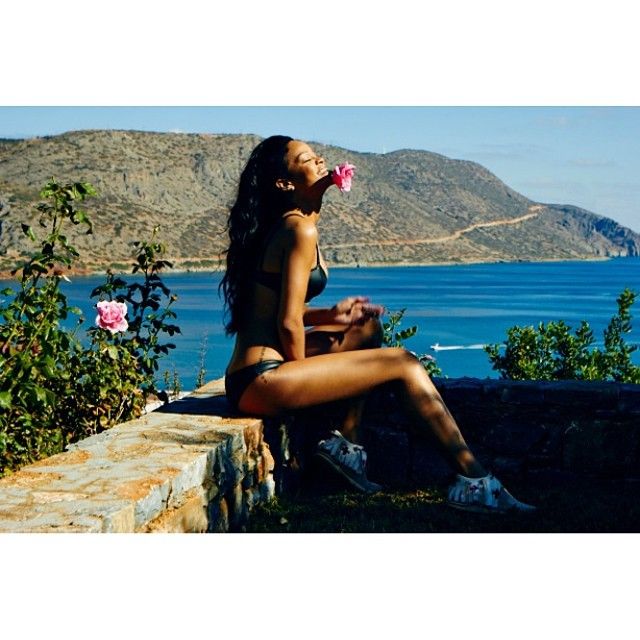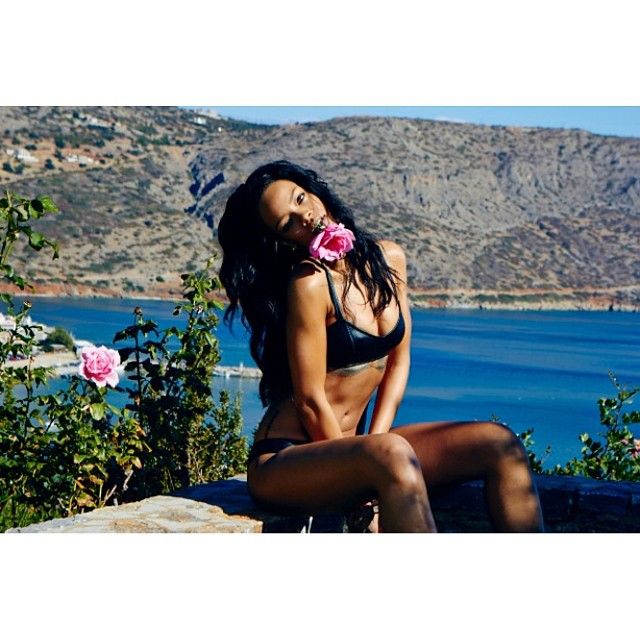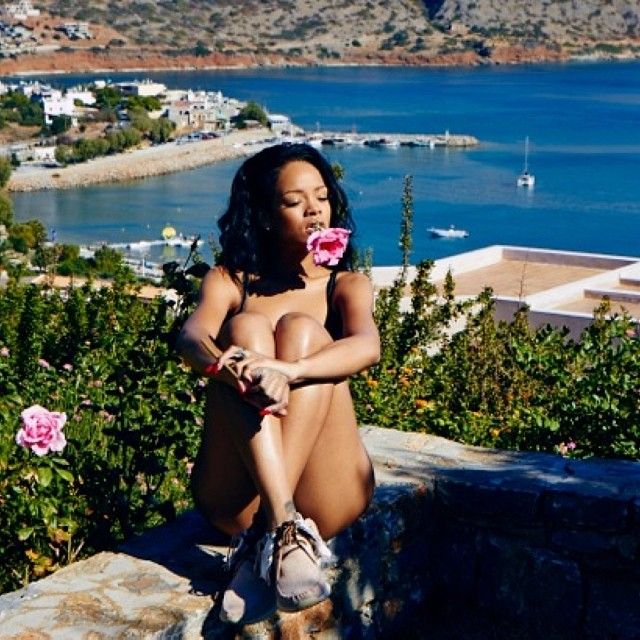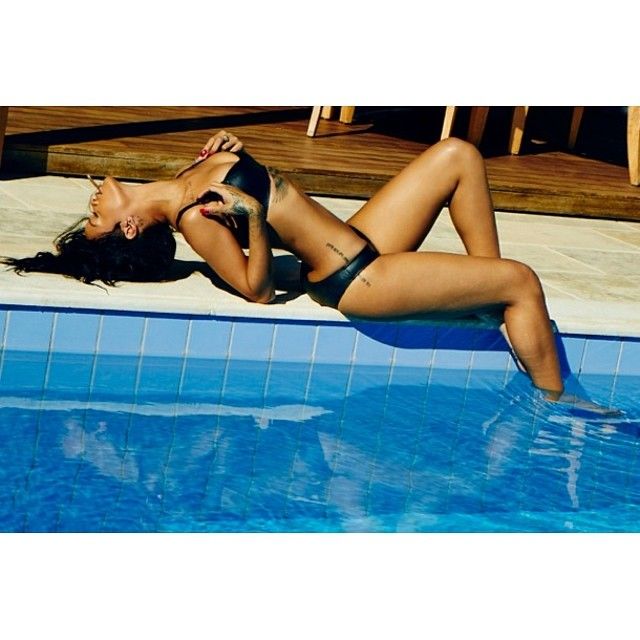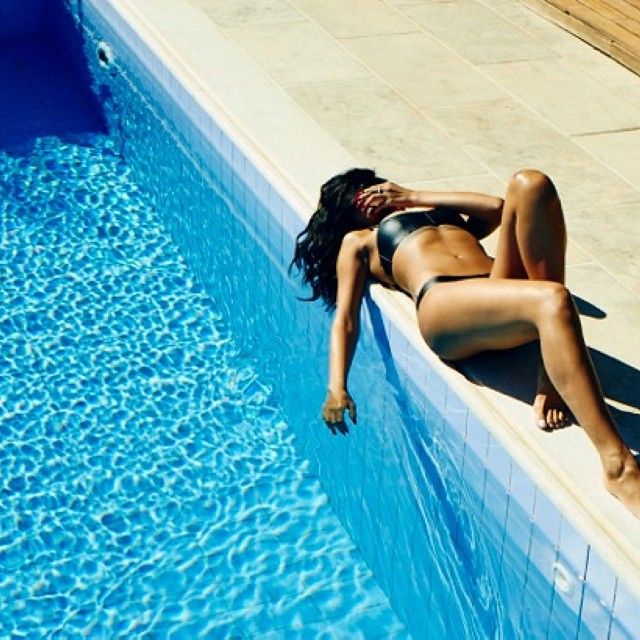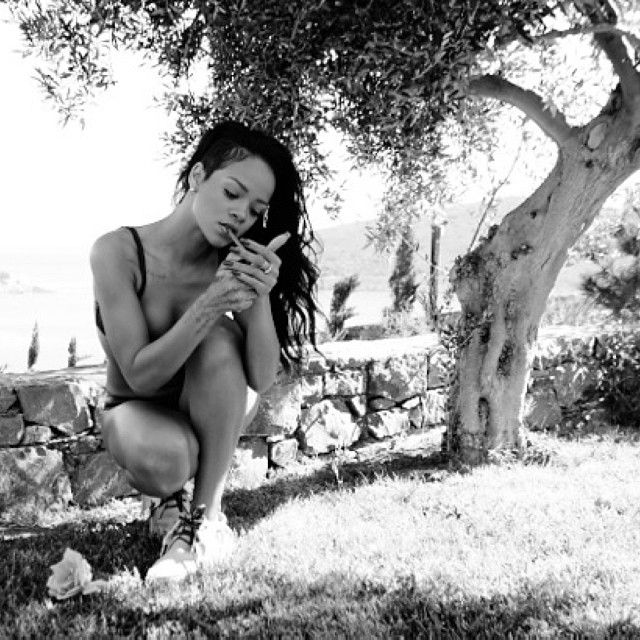 WORK.
Photos: Rih's IG