COUPLEDOM: Keri Hilson & Serge Ibaka BOO'D UP At Red Shoe Gala + Keyshia Cole Speaks On Marriage Rumors & More
Oct 26 | by Natasha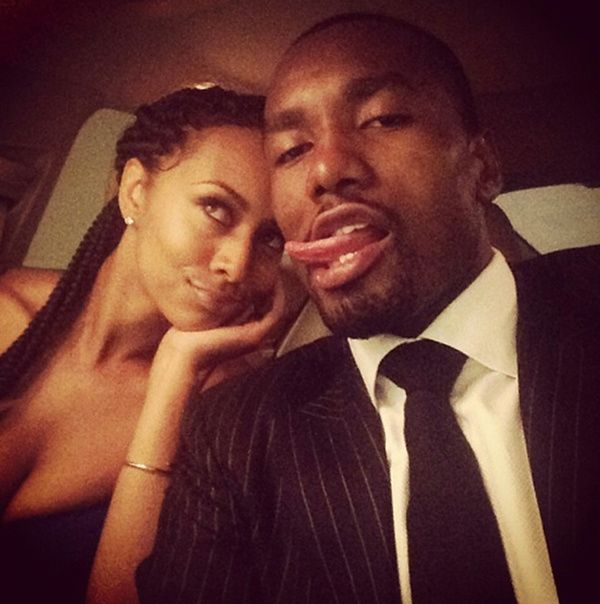 Keri Hilson and her sexy man Serge Ibaka are still going strong. And they recently posted a few pics to prove it. Check out the cute couple at the Red Shoe Gala inside, plus Keyshia Cole talking about those rumors of her her rocky marriage....
Singer Keri Hilson and her OKC baller Serge Ibaka spent Friday night getting FAB for a great cause--the 2013 Red Shoe Gala which benefits the Ronald McDonald Charities of Oklahoma City.
The twosome showed of their funny faces in the car with Keri calling it, "So f*cking classy."
Of course.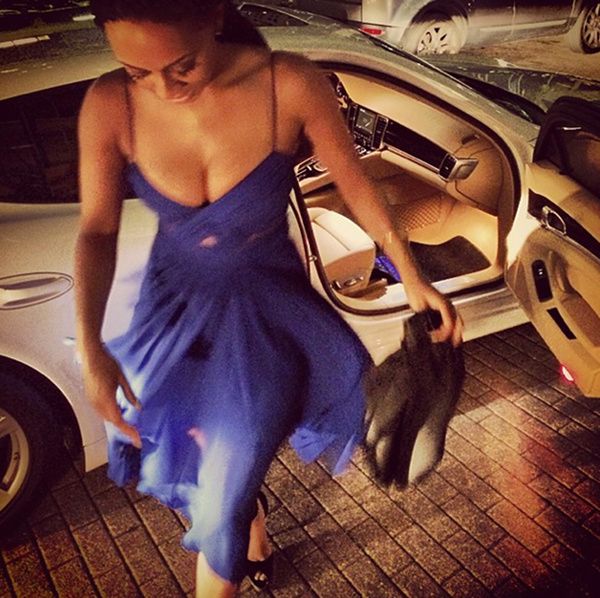 Gorgeous look for her.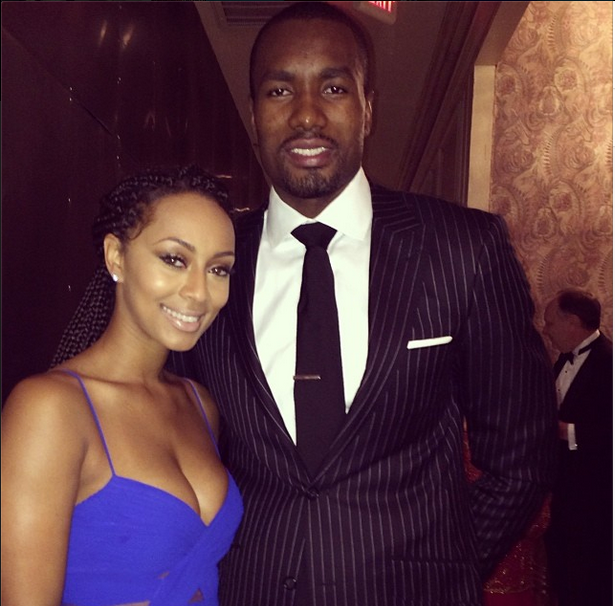 Serge has been busy with the NBA pre-season and they take on the JAZZ next Wednesday. And Keri's been traveling around the world with her boo, keeping those braids looking perfect, and just doing her. Not mad.
In other couple's news...
Keyshia Cole chatted up TrueExclusives backstage at her recent concert.
When asked about her rocky marriage rumors with her and husband Daniel Gibson, Keyshia said they're "good". She revealed, "We have a kid, We're married, so...."
Alrighty then...
Keyshia revealed she's working on a new mixtape and a new album at the same damn time. And we can indeed expect a duet video with her and her friend Ashanti for "Woman To Woman", a track both of the ladies recently remade.
About that Michelle Williams beef--Keyshia said they spoke about it and Michelle explained her side about "that tweet" that she never wrote. And now it's over with and they've moved on.
And if she would ever do reality TV again, Keyshia said it would have to be done correctly and she would have to get PAID this time around. Oh...
Check out the interview above.
Photos: Serge's IG/Keri's IG